Get to know Dubai a little better ahead of the UAE's 45th National Day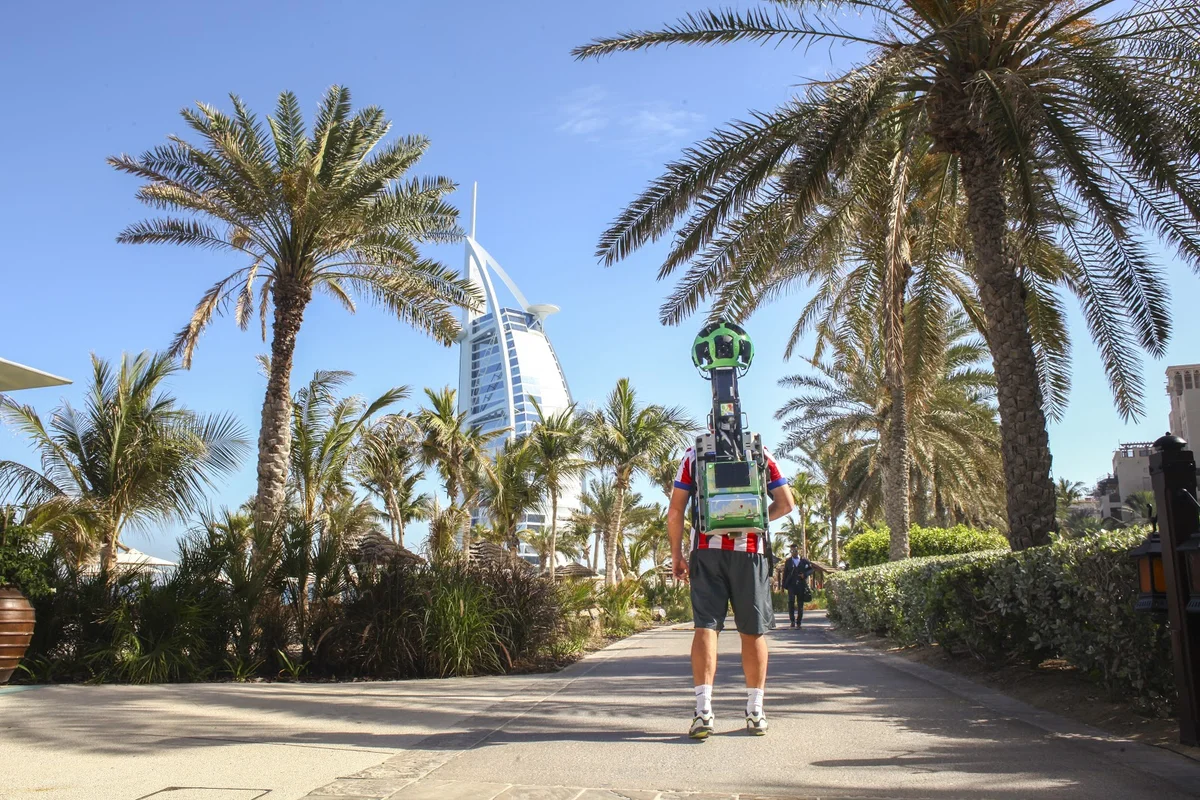 As people in the United Arab Emirates prepare to mark the country's 45th National Day, we launched a series of some of Dubai's most iconic sites on Street View in crisp, high-resolution 360-degree imagery on Street View.

The Trekker enables Street View to feature more places around the world,  places no car, trike, or trolley can access. From the the exotic fish that dwell in the Dubai Aquarium and Underwater Zoo , to the colorful shawls and shops which line the souk of Deira, Google Maps' one billion users around the world will now be able to get to know the city a little better.

The imagery was launched within Street View Special Collects, a feature of Google Maps that lets users explore places around the world like landmarks, natural wonders, as well as culturally and historically significant sites. The imagery speak to Dubai's versatile landscape, capturing elements from the city's past such as the Dubai Creek docks and elements from its present such as Mall of the Emirates and the Dubai Marina Canal.

Street View is currently available in five emirates across the UAE: Umm Al Quwain, Sharjah, Dubai, Ajman, and Fujairah. We look forward to putting more of the UAE on Street View for the world to marvel at the country's ever-changing landscape. Check out the full list of sites we launched and discover Dubai!