Launching the AI Majlis Series in the UAE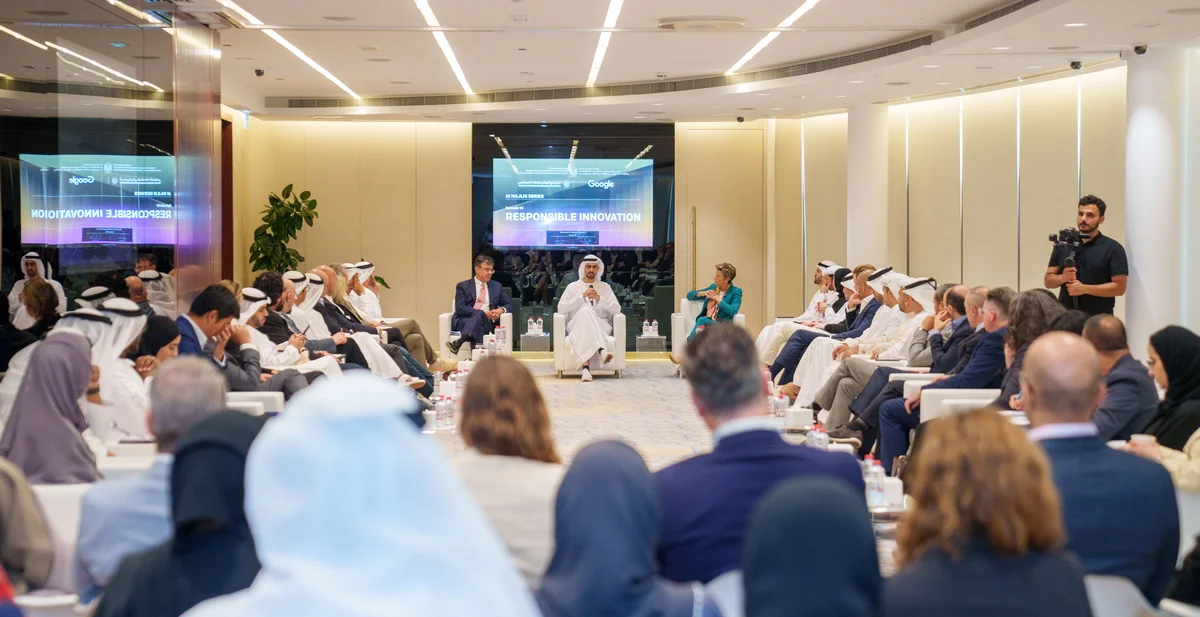 Last month, we held our first AI Majlis with the UAE Artificial Intelligence, Digital Economy and Remote Work Applications Office. The AI Majlis Series, a new initiative to be held in the UAE every quarter, is a gathering that joins officials from government, academia, public and private sector in a discussion on AI public policies.

The first AI Majlis session was about Responsible Innovation and joined H.E Omar Sultan Al Olama, Minister of State for Artificial Intelligence and Karan Bhatia, Global Head of Public Policy and Government Relations at Google in a moderated discussion with Becky Anderson, Anchor and Managing Editor at CNN in Abu Dhabi.

The invitees included a circle of leaders and decision makers in government, academia and businesses in tourism, media and publishing, retail and telecom.

We hope these gatherings will facilitate the sharing of challenges and opportunities, enable stronger partnerships in the development of ideas for advancing promising sectors such as AI, digital economy. We have an opportunity to make AI more helpful for people, for businesses, for communities, for everyone. Building this transformational technology responsibly must be a collective effort that involves researchers, social scientists, industry experts, governments, and people.

There is so much we can accomplish and so much we must get right- together. We're pleased to collaborate with the UAE's Artificial Intelligence, Digital Economy and Remote Work Applications Office and hope that our AI Majlis series sets an example of how public - private sector discussions can effectively help advance and accelerate responsible AI regulation.

Upcoming AI Majlis discussions will include international industry experts that will address key areas for the UAE such as future of work, sustainability and education. The AI Majlis on AI and sustainability will take place during Cop28 this year.