Supporting AI research and sustainability solutions in UAE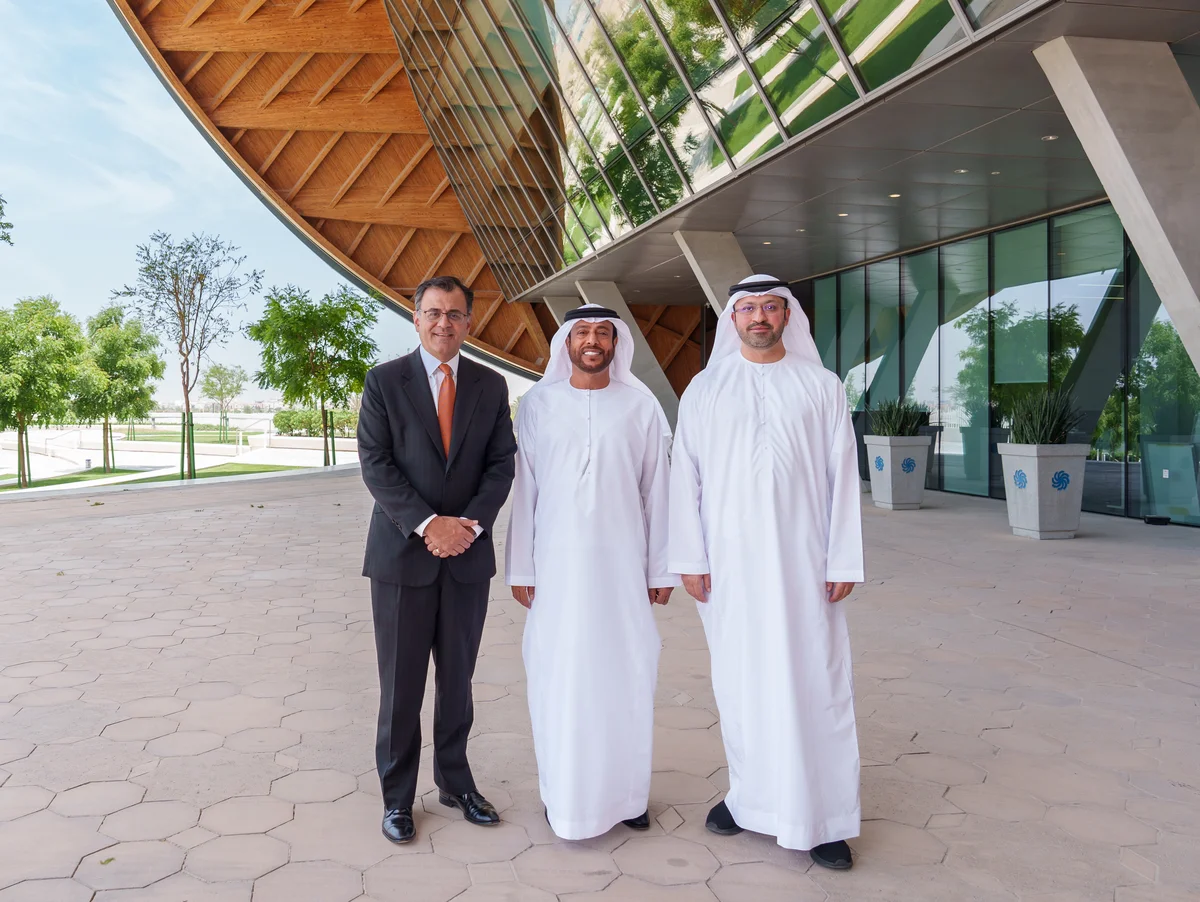 We announced today our support of AI initiatives and solutions in research and sustainability in the UAE in collaboration with Mohammed bin Zayed University of Artificial Intelligence's (MBZUAI) campus, Department of Municipalities and Transport in Abu Dhabi and the Ministry of State for Artificial Intelligence, Digital Economy and Remote Work Applications. At an event at the MBZUAI campus, Google announced three initiatives -
Research Awards - Google will offer research awards to the faculty at MBZUAI to help improve Arabic representation in AI foundation models focusing on societal impact in sustainability and climate change. In addition to the financial support, MBZUAI faculty will be able to request support in Google cloud computing, data analytics and machine learning, and the opportunity to share knowledge and expertise with Google researchers and engineers.
Project Green Light - In collaboration with the Department of Municipalities and Transport in Abu Dhabi, Google will deploy Green Light - a Machine Learning technology to optimize traffic lights at intersections and reduce stop-and-go traffic which is a cause of pollution in cities. The technology models traffic patterns and builds intelligent recommendations for traffic plan modifications, for example, increasing the number of seconds of green time between certain hours. This can help reduce congestion and greenhouse gas emissions, and improve the flow of traffic and air quality in the city.
AI Majlis Series - A new initiative by Google and UAE Ministry of State for Artificial Intelligence, Digital Economy and Remote Work Applications, to hold quarterly private Majlis sessions to discuss and advance AI principles and policies with leaders from Google, government, academia and business in the UAE. The first AI Majlis will be held this week with H.E Omar Al Olama and Karan Bhatia, Global VP of Public Policy and Government Relations at Google, where the topic of responsible innovation will be discussed in a circle of leaders in government, academia and businesses in tourism, media and publishing, retail and telecom. Future AI Majlis discussions will address AI's impact on sustainability, healthcare and the future of work.
Seven years into Google's journey as an AI-first company, we're at an exciting inflection point. We have an opportunity to make AI even more helpful for people, for businesses, for communities, for everyone.