Taking music discovery to the next level with Samples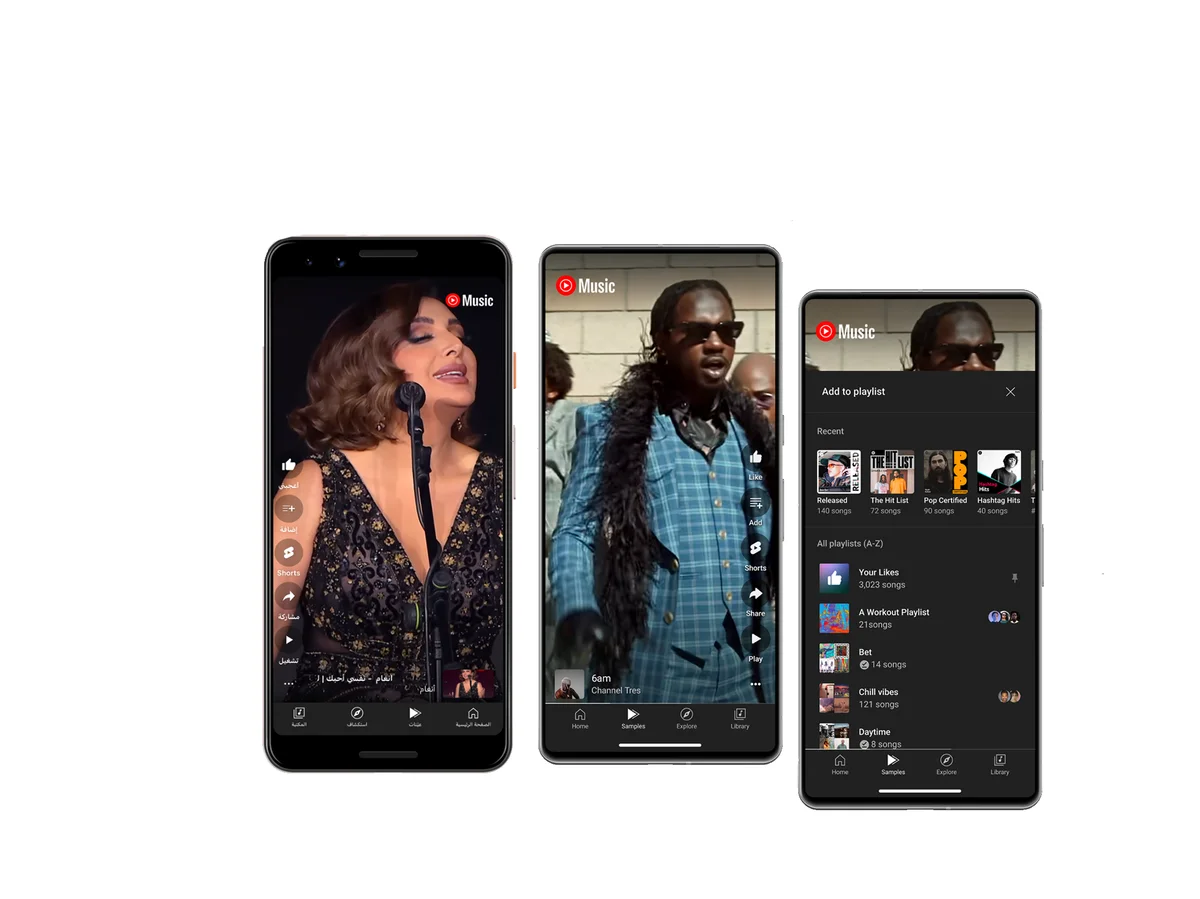 Music is the soundtrack that accentuates our everyday lives. From bustling through our morning routine, hitting a new personal best at the gym, or simply winding down after a long day, music colors these moments every step of the way. While our favorite songs can hit these notes, it's new and undiscovered music that breathes life into our daily routine. With so much music out there and available, it's hard to find what's right for you.
At YouTube Music, we're making it easier than ever to discover new music you'll love. Starting today, we're introducing the Samples tab, a seamless feed of short form video segments to get you to your new favorite music. Powered by the world's largest catalog of music videos, this personalized feed will explore the depths and breadth of the YouTube Music library so that there's always something new to listen to, whether it's the latest release from an up-and-coming artist or a deep cut from a legacy artist we just think you'd really like. Each immersive clip offers a glimpse into the artist, the video, and the feel of the song. Users can simply swipe vertically to experience a new song, making music discovery fun and effortless.

We didn't build this experience to be a means to an end in itself, but instead to be the appetizer to a whole meal. We wanted to make it as easy as possible for you to dive deeper into the songs and artists you discover and love all without leaving YouTube Music. With each sample, you can quickly add the song to your collection, share it with friends, create your next favorite playlist, kick off a great new radio station, watch the full video, visit the album page, or even use the song to create your own Short. We hope to inspire you to build a lifelong relationship with an artist you've never heard before!

And for artists, the Samples tab provides another way to find a new audience and build a community on YouTube. This is yet another example of how YouTube's unique combination of music videos, live performances, music premieres and Shorts inspires real, devoted fandom, which is the key to making our platform the best place for every artist and music fan.

The Samples tab is beginning to roll out today to YouTube Music users globally. In the future, we'll explore how this type of short-form discovery can inform other parts of the YouTube Music app and look for opportunities to provide joyful new experiences that make it easy to discover new artists and their music. Start the beginning of your next great music journey with the Samples tab!