Grow your games business with a player-first approach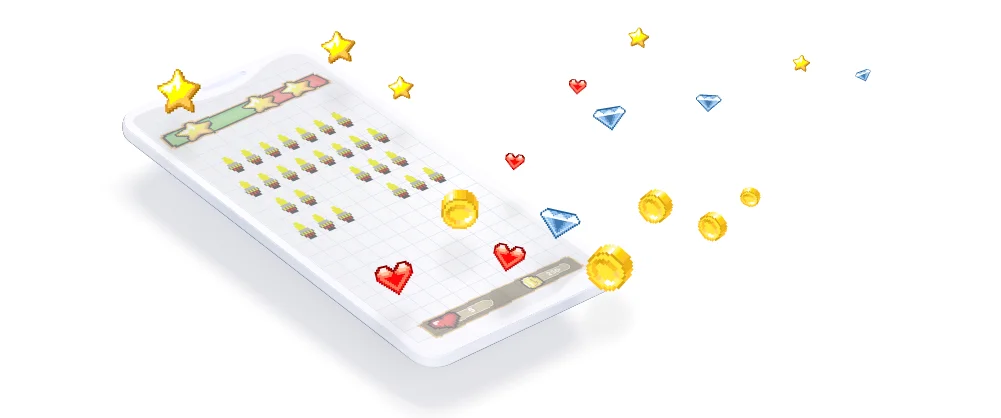 As an avid gamer, every year I look forward to spending time with developers at GDC to celebrate together and learn from their successes. We are all disappointed that this year's conference was postponed, but we applaud the organizers for taking steps to protect our global community. 
Although we won't be gathering in person this year, the Google team is hosting the Google for Games Developer Summit, a free, digital-only experience where developers can watch the announcements and session content that was planned for GDC. We still wanted to share these updates with you because we think these new products will help developers succeed and are a direct response to feedback from our developer community. 
As we study emerging gaming trends one of the most consistent things we've noticed over the years is that those who build a strong games business always put players first. That means deeply understanding players at every stage of their app journey. Today, we're announcing new solutions that help you launch a game people love, improve it based on player insights, and earn more during the time that someone is engaged with your game. 
Launch a game players love with scaled user testing
Appealing to players at launch is essential to the success of your game. Based on recent Google internal data, more than half of installs come within the first 8 weeks of an app's release. To make the most of this influx of users, leading developers like Big Fish Games test their apps in beta before releasing them publicly.  That's why last year we introduced open testing in the Google Play Console to help you get early feedback from real users before your full release. 
To get even more testers into your app, you'll soon be able to promote Android games with open testing in Google Ads as well. By running open testing ads in App campaigns, you can drive early users to your app to test things like app stability, user retention, monetization, and effectiveness of ad creatives—then use the learning to improve your results when you launch. 
In one example, Chinese developer NetEase used open testing ads to reach more beta users that helped them optimize in-app purchase behavior based on open testing data.  For their new game, Dawn of Isles, Netease was able to double in-app purchases which ultimately led to higher lifetime value (LTV) at launch.
Improve your game by learning from your players
Many developers use Google Analytics to understand how people are playing their game. Now, we're taking it a step further by introducing a gaming-specific Analytics experience to help you get relevant insights even faster. Starting today, App + Web properties in Google Analytics will proactively surface gaming-specific user funnel metrics like acquisition, retention, engagement, and monetization in one place.
With games reporting, you can see how players move through the lifecycle. Then, you can use that insight to improve the game experience and drive more revenue using both ads and IAPs. For example, you could group the players that have dropped off after one week in your game and share that audience to Google Ads to re-engage them with a tailored message and offer. There's no extra work to set up games reporting in your Google Analytics App + Web property. Learn more to get started.  
In addition to Google Analytics games reporting, coming soon are a few other new ways for you to use Google tools to unlock more valuable insights about your players. 
Updated Google Ads asset report: Understand how your App campaign creatives are resonating with new users and optimize campaign performance more easily. 


AdMob cohort report: Understand the LTV of your players across their user journey.

AdMob mobile app: Quickly access ads monetization reports on the go via a new mobile app.
Earn more from your game
In addition to using player insights, another way to earn more from your game is with AdMob mediation. Leading developers like GameHouse, Playdots, and StickyHands, who use AdMob mediation have seen revenue increases of up to 30%—and now they can earn even more. 
We're introducing a new tool called Mediation A/B testing, so you can test and refine your ads monetization setups directly in your AdMob account. For example, you'll soon be able to run a test to see how much more you could earn by using bidding compared to waterfall mediation. 
Disclaimer: revenue results may vary. 
Using Google's internal A/B testing engine, mediation A/B testing will split your traffic to run on your control group and the variant at the same time. This approach provides unbiased results that can help you maximize the value of every ad you show to players. 
To learn more about how these solutions will help you build a strong games business, tune into our broadcast keynote of the Google for Games Developer Summit on Monday March 23 9AM PT. Get all the details on the digital event at g.co/gamedevsummit.