Protecting the mobile app ecosystem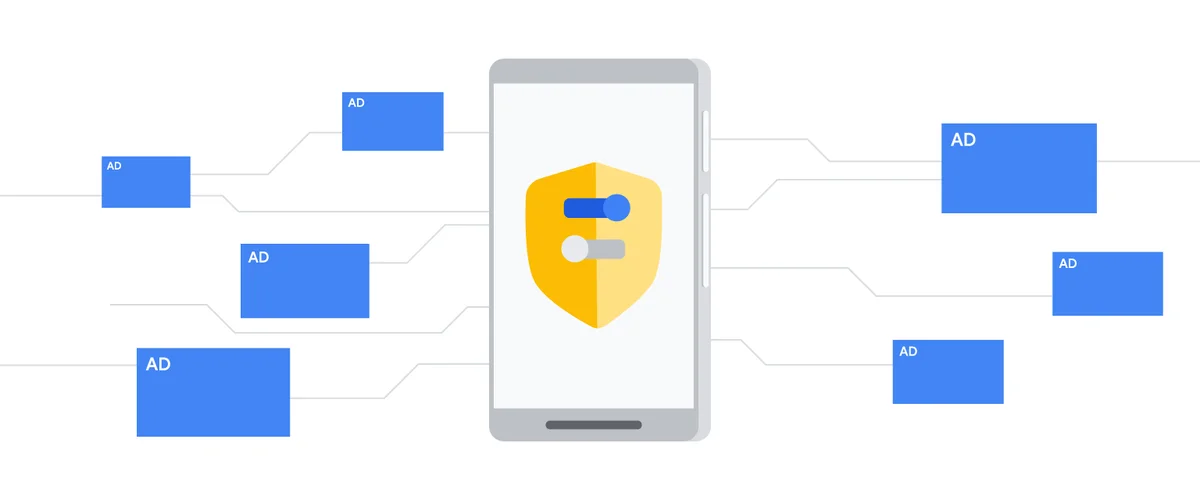 Mobile apps have transformed the way people engage with the world. From gaming, to ride sharing, to messaging, apps enrich the lives of billions — and are often funded by ads. Ads help make content available to everyone, creating a more diverse ecosystem of apps for people to enjoy. But one of the biggest threats to ad-supported content is ad fraud, a pervasive issue for users, developers, and advertisers alike. 
For over 20 years, Google has been heavily investing in creating a healthier ads ecosystem that generates value fairly, for everyone involved. In 2019, we delivered on key initiatives to protect advertisers, publishers, and users. 
Protected advertiser spend by reducing ad fraud: Google blacklisted numerous bad actors that were found to be committing large scale invalid traffic and ad fraud, which violates Google policies. In 2019 Google removed tens of thousands of apps and developers that were found to be in violation of our policies, from both AdMob and Play. Taking corrective action was an imperative step in protecting advertiser dollars, leveling the playing field for legitimate publishers, and removing bad app experiences for users.
Protected publisher revenue from app spoofing: Bad actors may attempt to disguise their inventory as a high value app to unfairly claim associated ad revenue. To help publishers publicly declare authorized inventory to combat this issue, we launched our app ads.txt solution in August 2019 and in just four months, the majority of Google's app ad inventory is now ads.txt-protected.

Improved safety of family-friendly content for users: In addition to fighting ad fraud, the Google Play and Ads teams both announced new steps to help ensure that ad content served in apps for children is appropriate for their intended users. The Play team updated its Families Policies and the requirements for inclusion in its Designed for Families (DFF) program to better ensure that apps for children are appropriate. AdMob now offers a maximum ad content rating to give publishers more control over the ad content shown to their users. 

We know that ensuring a safe and high quality app experience has never been more important to the success of your business. That's why multiple teams across Google are coming together to further secure and protect the ads ecosystem for our most important audiences. As a preview, here are three key areas where we are focused and you can expect to hear more from us in the months ahead:
Double down on safeguarding advertiser spend from invalid traffic: One area of focus for the Ads team is developing new ways to detect disruptive ads shown outside of the app — for example, out-of-context ads from an app not currently in use. This behavior violates Google policies, so Google removes these apps from both AdMob and Play — in fact, a recent enforcement sweep resulted in the joint removal of nearly 600 apps. Our investigations are ongoing and when we find violations we will continue to take action.
Help app publishers towards compliance with industry regulations: As industry regulations evolve, Google is providing tools for app publishers to manage their compliance strategy, maintain user trust, and minimize the risk of losing revenue.

Give users more control over their app experiences: Android is making fundamental platform changes to minimize interruptions in app experiences and keep the user more in control of what's shown on their screen. 

We're excited to build on this momentum in app ad safety as well as peace of mind. Stay tuned for more updates over the next year on how Google is protecting its ad systems and improving ad traffic quality.