Top 3 misconceptions about mobile ads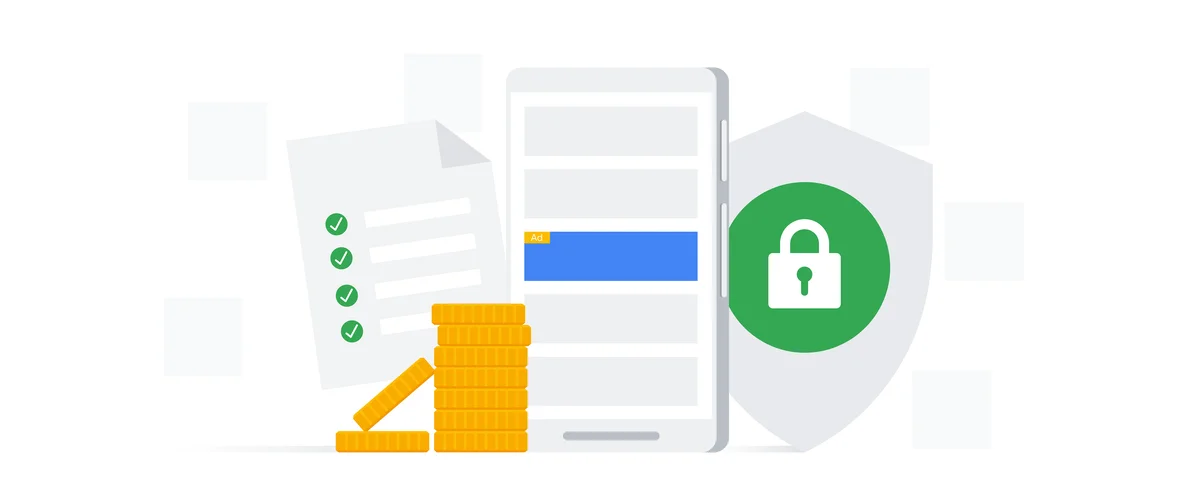 Although ads are often a cornerstone of successful app businesses, some developers have misconceptions that hold them back from trying ads in their app. We thought it would be helpful to address some of the more common misconceptions we've heard to help app publishers uncover opportunities to increase their revenue.
1) Ads interrupt the app experience of my users
One common misconception is that ads will negatively impact the app experience, when in reality most ad formats today are designed to either integrate seamlessly with your app, add to the user experience, or both.
For example, rewarded ads can give people a bonus in exchange for watching an advertisement and are a great way to make premium content available to non-paying users.
Interstitial ads are shown at natural breakpoints in your app, such as between levels or at loading screens, and allow you to engage users when they would otherwise be looking at a "waiting" screen.
                                                      Example of an interstitial ad
Finally, native ads can be designed to match the look and feel of your app to integrate seamlessly with your app's content, causing virtually no disruption to the user experience while earning you revenue.
2) I can't control what ads show up in my app
App publishers are justifiably concerned about what ads show up in their app, so we've taken steps to ensure that your app will only serve ads that meet the guidelines you've set. Our ad controls allow you to set a maximum content rating level or block ads by category, ad type, URL, and more.  Both of these controls can be applied to a single app or to your whole AdMob account.  
For example, applying a maximum rating of G to your account ensures that only G-rated ads are served across all of your apps.  However, you can simultaneously set a maximum rating of T for a specific app to allow it to include PG and T rated ads as well.  For even more control, our Ad Review Center allows you to review individual ads on a creative-by-creative basis to decide whether you want to continue serving them. We've designed these features to ensure that you only serve ads you feel are appropriate for your users.
3) Ads will drive away my paying app users
Some publishers avoid including ads in their app because they don't want to interrupt the experience of their paying users.  To address this, we offer a tool called smart segmentation that allows you to only show ads to non-paying users while preserving the ad-free experience for paying users.
Smart segmentation has worked well for several publishers including BlackLight Studio Games, who wanted to expand monetization in their game Ludo SuperStar without hurting paid user experience, retention, and in-app purchase (IAP) revenue.  After implementing smart segmentation, they experienced a 23% increase in game revenue with no changes to user retention or average revenue per user (ARPU).
We hope this helps clear up some common misconceptions around how ads can fit into your mobile app. Even if your app is paid or offers in-app purchases, consider testing ads in your app to maximize your revenue and grow your mobile app business.  For a more detailed breakdown of app business models, download our free No-Nonsense Guide to App Monetization. And if you're ready to start earning money with ads, sign up for an AdMob account today.