Enhance your digital strategy: Women of Publishing Leadership Series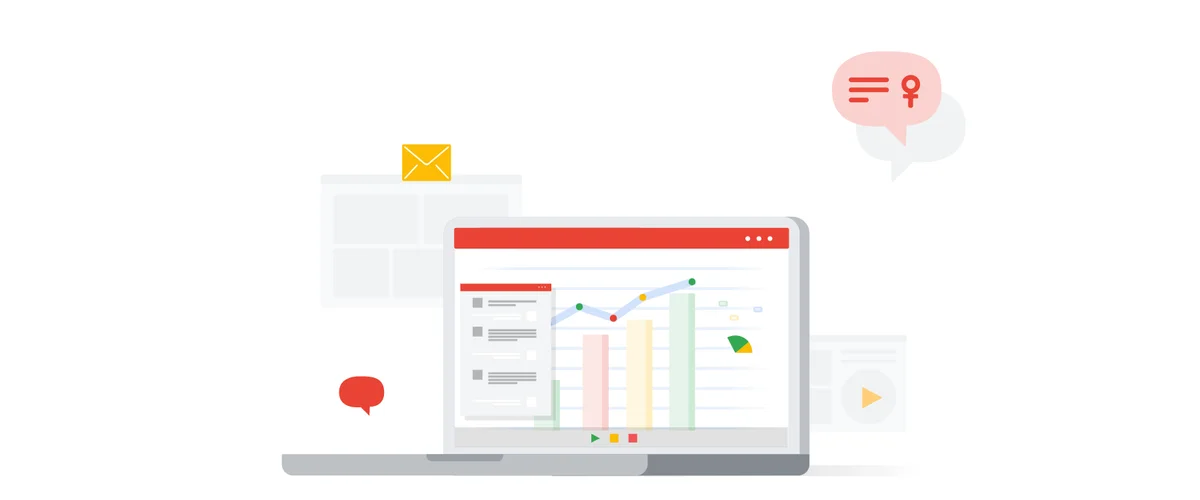 This summer, we're excited to introduce the Women of Publishing Leadership Series, brought to you by the Google Partnerships team. This masterclass is an opportunity to enhance your business' digital strategy through an exclusive, four-part webinar series.
A strong digital presence is necessary for driving growth in your business. But focusing on the success of women-led businesses is even more critical, as women only generate 37% of GDP, while making up half of the world's working age population. Substantial strides have been made in growing the ranks of women in leadership and ownership and women are rising fast in the income and managerial ranks, at a rate that's 1.5x the national average.
What you can expect
The Women of Publishing Leadership Series was created to help women leaders develop their skills in digital strategy to propel their business in the digital economy. The content is designed for small and medium-sized digital businesses (<500 employees) that are women-led, display strong female leadership or have a predominantly-female audience.
Participants will have access to a tailored program focused on improving their digital presence, through a comprehensive monetization and data utilization curriculum. Women from all types of digital backgrounds: apps, news, entertainment, video, ecommerce, etc. are encouraged to attend. Sign up now.
Webinar sessions
Planning for Growth (add to calendar)
Date and time: Wednesday, June 19 at 1:30 PM ET 

Speaker: Sarah Carpenter, Manager of Scalable Acquisitions, Google 

Summary: Setting the stage for the webinar series, this session will help you learn how to get into the growth mindset and why it matters for your business.
Content and Audience Strategy (add to calendar)
Date and time: Wednesday, July 17 at 1:30 PM ET

Speaker: Amy Harding, Director of Analytics, Revenue Optimization, and Google News Consumer Insights

Summary: Learn how to better understand and engage your audience with a robust digital content strategy.
Using Data to Drive Growth (add to calendar)
Date and time: Wednesday, July 31 at 1:30 PM ET

Speaker: Madhav Goyal, Publisher Intelligence Analyst

Summary: Many acknowledge the value of data-driven decision making - but few are able to use their data effectively. Get actionable insights on how to leverage data to drive growth for your business.
Monetization Tips and Tricks (add to calendar)
Date and time: Wednesday, August 14 at 1:30 PM ET

Speaker: Roshni Dutt, Platforms Monetization Lead, Google

Summary: Gain pro-tips on recognizing the value of your audience and effectively monetizing your content.
If you're ready to take your small or medium-sized businesses to the next level, sign up by Monday, June 17th, and gain access to all of the sessions by registering here.