Turn insights into ROI with Google Analytics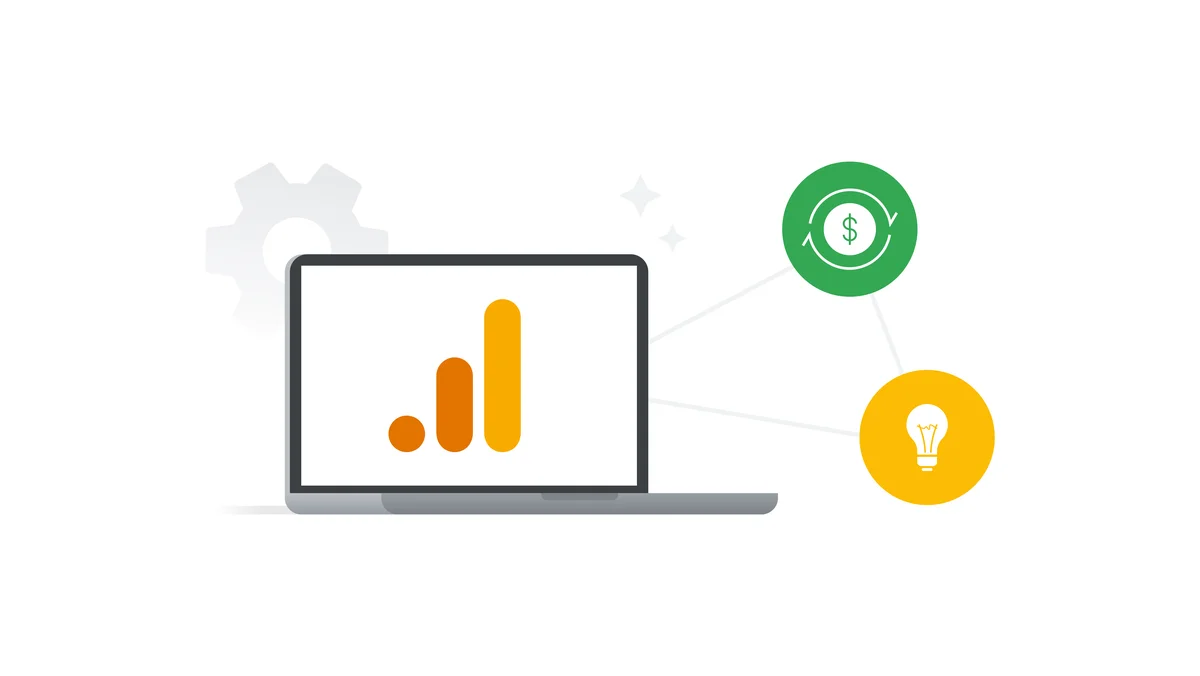 Three years ago, we introduced Google Analytics 4, a re-imagined tool that helps you get a complete view of consumer behavior across web and app by using first-party, modeled data. This is critical in an evolving privacy and technology landscape, where marketers have to rethink their approach to measurement in order to keep getting the insights they rely on. Today we're introducing new resources to help you make the switch to Google Analytics 4, improved machine learning features, actionable reporting and new integrations.
Make the switch now to Google Analytics 4 with helpful solutions
Earlier this year we shared that we will begin sunsetting standard Universal Analytics properties on July 1, 2023. We recognize that setting up Google Analytics 4 to fit your needs takes time and resources, in particular for large enterprises with complex Analytics 360 setups. To allow enterprise customers more time to have a smoother transition to Google Analytics 4, we're moving the Universal Analytics 360 properties' sunset date from October 1, 2023 to July 1, 2024. We're focusing our efforts and investments on Google Analytics 4 to deliver a solution built to adapt to a changing ecosystem. Because of this, throughout 2023 we'll be shifting support away from Universal Analytics 360 and will move our full focus to Google Analytics 4 in 2024. As a result, performance will likely degrade in Universal Analytics 360 up until the new sunset date.
To help everyone make the move, we're launching new resources and tools to help you get started with Google Analytics 4. Our step by step guide helps you complete the entire setup of Google Analytics 4 at your pace and customize it to your needs. Or, if you prefer a more automated experience, you can use the Setup Assistant in the admin section of your Universal Analytics property. Once a Google Analytics 4 property is created and connected, the Setup Assistant can automate some required setup steps and help you track your progress. For example, the Setup Assistant lets you select the goals you want to import to Google Analytics 4, copy desired Google Ads links and audiences, and add users who have access to your current property.
The Setup Assistant tools
The best Google Analytics 4 setup comes from following the steps above to create a customized property tailored to your needs. The earlier you do this, the more historical data and insights you will have in Google Analytics 4. For example, SunCorp, one of Australia's largest financial services brands, prioritized setting up Google Analytics 4 to build a base of historical insights.
When Universal Analytics stops collecting data in 2023, we will have over two years of insights and reporting in Google Analytics 4. This is critical for a business like us to ensure we have a robust foundation of data to inform decision making.
Beginning in early 2023, the Setup Assistant will also create a new Google Analytics 4 property for each standard Universal Analytics property that doesn't already have one — helping you jumpstart your migration. These new Google Analytics 4 properties will be connected with the corresponding Universal Analytics properties to match your privacy and collection settings. They'll also enable equivalent basic features such as goals and Google Ads links. If you'd rather begin the switch on your own, you can opt out of having the Setup Assistant do it for you.
Get accurate insights with new machine learning solutions
Behavioral modeling uses machine learning to fill gaps in your understanding of customer behavior when cookies and other identifiers aren't available. Soon, behavioral modeling will also be available in the real time reporting, giving you a complete view of the consumer journey as it happens. It's helping marketers like Nestlé get accurate insights from more customer activity.
Behavioral modeling with Consent Mode in Google Analytics 4 drove a 23% increase in the observable traffic in analytics reporting on European and UK websites.
Improve ROI with new actionable reporting and integrations
To get a more accurate picture of your campaigns across all of your marketing touchpoints, we will soon introduce custom channel grouping in Google Analytics 4 to help you see the performance of different channels aggregated. For example, you'll be able to compare the performance of your paid search brand with your non-brand campaigns. These custom channel groupings work in reporting retroactively, and across the advertising and explore workspaces.
Your insights are only as good as the actions you can take from them. On top of Google Ads, Display & Video 360 and Search Ads 360, we will soon launch an integration with Campaign Manager 360 via Floodlight. This will allow marketers to bid towards Google Analytics 4 conversions in Display & Video 360's automated bid strategies.
Now is the time to make Google Analytics 4 your cross-platform Analytics solution. Get started with Google Analytics 4 now, complete the setup by following our step by step guide and learn how to get the most out of it with the refreshed Google Analytics 4 certification.