Gathering insights in Google Analytics can be as easy as A-B-C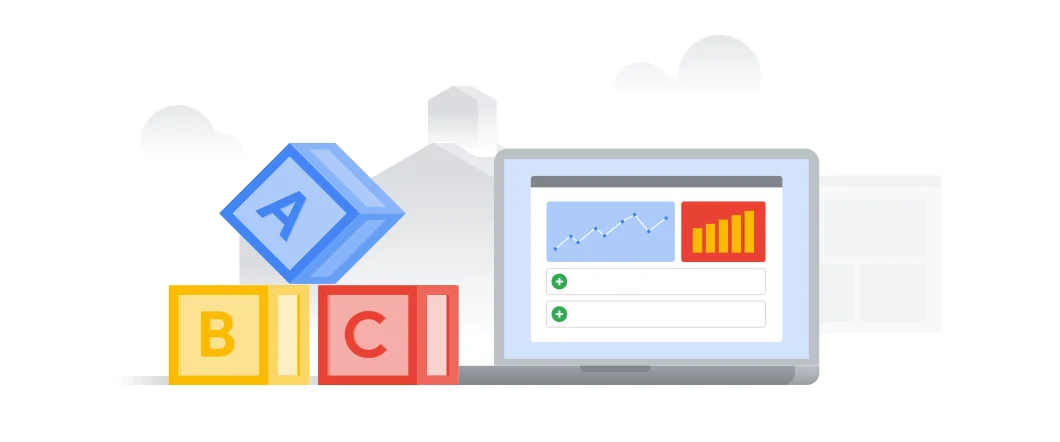 Today's customers are deeply curious, searching high and low for information about a product before making a purchase. And this curiosity applies to purchases big and small—just consider the fact that mobile searches for "best earbuds" have grown by over 130 percent over the last two years. (Google Data, US, Oct 2015 - Sep 2016 vs. Oct 2017 - Sep 2018. ) To keep up with this curious customer, marketers are putting insights at the center of the strategy so that they can understand customers' intentions and deliver a helpful, timely experience.
In our new guide about linking Google Analytics and Google Ads, we explore the broad range of reports available in Analytics. These reports give you crucial insights about the customer journey that can then be used to inform your campaigns in Google Ads. Here's what you should know about the A-B-Cs of reporting.
Acquisition reports
How did your customers end up on your site in the first place? Acquisition reports answer this question, offering insights about how effectively your ads drive users to your site, which keywords and search queries are bringing new users to your site, and much more. This video gives you a quick overview of how Acquisition reports work.  
Behavior reports
How do you users engage with your site once they visit? Behavior reports give you valuable insights about how users respond to the content on your site. You can learn how each page is performing, what actions users are taking on your site, and much more about the site experience. Learn more about behavior reporting here.
Conversion reports
What path are users taking towards conversion? Conversion reporting in Analytics gathers valuable insights about those actions that are important to the success of your business—such as a purchase or completed sign-up for your email newsletter. Goal Flow reports help you see how a user engages as they move toward a conversion while Ecommerce reports are specifically designed to deliver insights for sites centered around purchases.
Reports open up a world of actionable insights that help you deeply understand and then quickly enhance a customer journey that is more complex than ever.
Missed the other posts in this series? Catch up now to read how creating effective campaigns for the modern customer journey can be achieved by bringing Google Analytics and Google Ads together.
And, download our new guide and learn how getting started with these reports is easy as A-B-C.