Prepare for the future with Google Analytics 4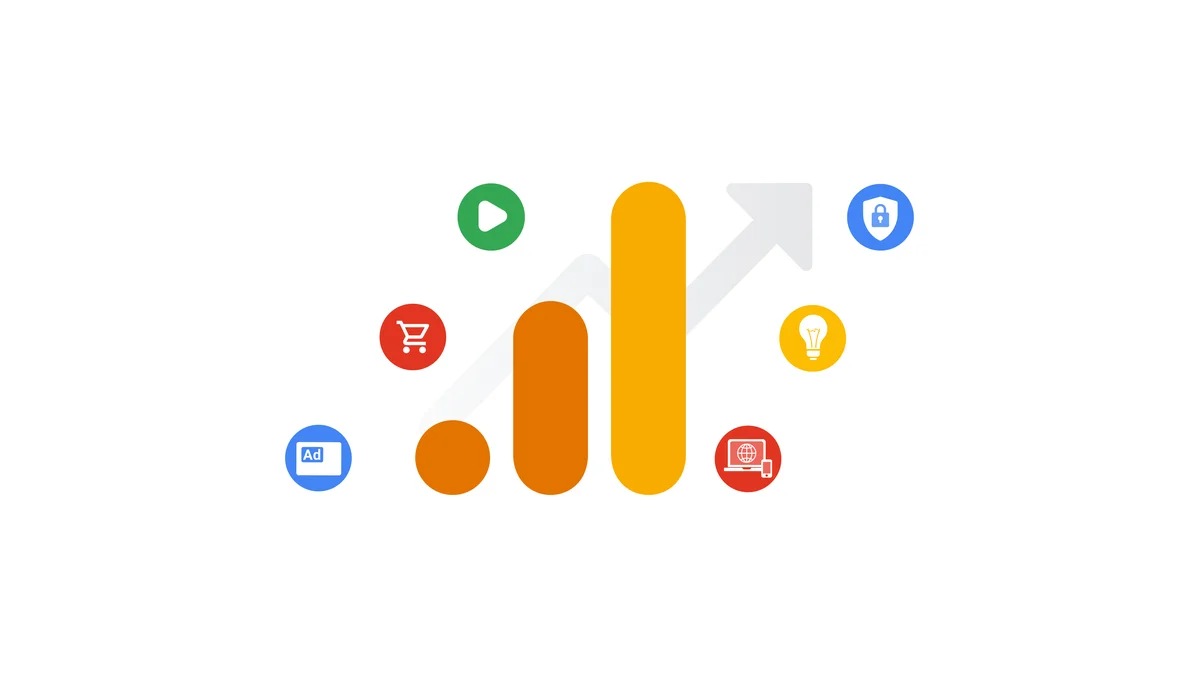 In today's measurement landscape, businesses need to navigate new challenges to understand the complex, multi-platform journeys of their customers — all while prioritizing user privacy.
Two and a half years ago, we introduced Google Analytics 4 to address these evolving measurement standards and help businesses succeed. Google Analytics 4 has the flexibility to measure many different kinds of data, delivering a strong analytics experience that's designed for the future. It allows businesses to see unified user journeys across their websites and apps, use Google's machine learning technology to surface and predict new insights, and most importantly, it's built to keep up with a changing ecosystem.
Without a modern measurement solution, you leave essential insights on the table that can impact your business. So now is the time to make Google Analytics 4 your cross-platform Analytics solution. We will begin sunsetting Universal Analytics — the previous generation of Analytics — next year. All standard Universal Analytics properties will stop processing new hits on July 1, 2023. Given the new Analytics 360 experience was recently introduced, Universal Analytics 360 properties will receive an additional twelve months of new hit processing, ending on July 1, 2024.
Moving on from Universal Analytics
Universal Analytics was built for a generation of online measurement that was anchored in the desktop web, independent sessions and more easily observable data from cookies. This measurement methodology is quickly becoming obsolete. Meanwhile, Google Analytics 4 operates across platforms, does not rely exclusively on cookies and uses an event-based data model to deliver user-centric measurement.
And though Universal Analytics offers a variety of privacy controls, Google Analytics 4 is designed with privacy at its core to provide a better experience for both our customers and their users. It helps businesses meet evolving needs and user expectations, with more comprehensive and granular controls for data collection and usage. Importantly, Google Analytics 4 will also no longer store IP addresses. These solutions and controls are especially necessary in today's international data privacy landscape, where users are increasingly expecting more privacy protections and control over their data.
Starting your measurement with Google Analytics 4
Google Analytics 4 is designed with your key objectives in mind — like driving sales or app installs, generating leads or connecting online and offline customer engagement.
Here are just a few ways Google Analytics 4 can support your business.
Understand your customers across touchpoints
Get a complete view of the customer lifecycle with an event-based measurement model that isn't fragmented by platform or organized into independent sessions.
For example, UK-based fitness apparel and accessories brand Gymshark used Google Analytics 4 to measure across its website and app, allowing the Gymshark team to better understand how users moved through the purchase funnel. As a result, they reduced user drop off by 9%, increased product page clickthroughs by 5% and cut down their own time spent on user journey analysis by 30%.
Google Analytics 4 was the perfect choice in understanding and improving our new e-commerce app.
Improve ROI with data-driven attribution
Use data-driven attribution to analyze the full impact of your marketing across the customer journey. It assigns attribution credit to more than just the last click using your Analytics data, and helps you understand how your marketing activities collectively influence your conversions. You can export that analysis to Google Ads and Google Marketing Platform media tools to optimize campaigns.
Measure engagement and conversions with business and compliance needs in mind
With new country-level privacy controls, you can manage and minimize the collection of user-level data — like cookies and metadata — while preserving key measurement functionality.
Get greater value from your data
Machine learning generates sophisticated predictive insights about user behavior and conversions, creates new audiences of users likely to purchase or churn and automatically surfaces critical insights to improve your marketing.
Easily activate your insights
Expanded integrations with other Google products, like Google Ads, work across your combined web and app data, making it easy to use Analytics insights to optimize your campaigns.
McDonald's Hong Kong met its goal to grow mobile orders using a predictive audience of "likely seven-day purchasers" and exporting it to Google Ads — increasing app orders more than six times. The team saw a 2.3 times stronger ROI, a 5.6 times increase in revenue, and a 63% reduction in cost per action.
"Google Analytics 4 has equipped us with a strong measurement foundation. We are able to get valuable insights from our first-party data with machine learning and utilize them in our marketing, driving impressive results to future-proof our business."
— Tina Chao, McDonald's Hong Kong Chief Marketing and Digital Customer Experience Officer
And now, Search Ads 360 and Display & Video 360 integrations are available for all customers. This means that any Google Analytics 4 property — standard or 360 — can activate its Analytics data, like conversions and audiences, in Google Marketing Platform buying tools to strengthen campaign performance.
Address your enterprise measurement needs
New sub and roll-up properties in Analytics 360 allow you to customize the structure of your Google Analytics 4 properties to meet data governance needs. This ensures that different teams or partners, like advertising agencies, can access the data they need in accordance with your policies.
Analytics 360 also offers higher limits to meet increasing demand — up to 125 custom dimensions, 400 audiences and 50 conversion types per property. And you'll have peace of mind with service legal agreements (SLAs) across most core functionality, including data collection, processing, reporting and attribution.
"As a large enterprise business with a wide product portfolio, the new Analytics 360 has unlocked insights for our teams to make data-driven decisions, while providing the ability to meet our complex data governance needs with ease and flexibility."
— Rashi Kacker, Director of Marketing Technology Innovation, Constellation Brands
What happens next?
All standard Universal Analytics properties will stop processing new hits on July 1, 2023, and 360 Universal Analytics properties will stop processing new hits on July 1, 2024. After that, you'll be able to access your previously processed data in Universal Analytics for at least six months. Learn more about what to expect.

Make the move over to Google Analytics 4 as soon as possible to build the necessary historical data before Universal Analytics stops processing new hits. For guidance, check out our Help Center resources.