How we will help communities find the places they love at Sydney WorldPride 2023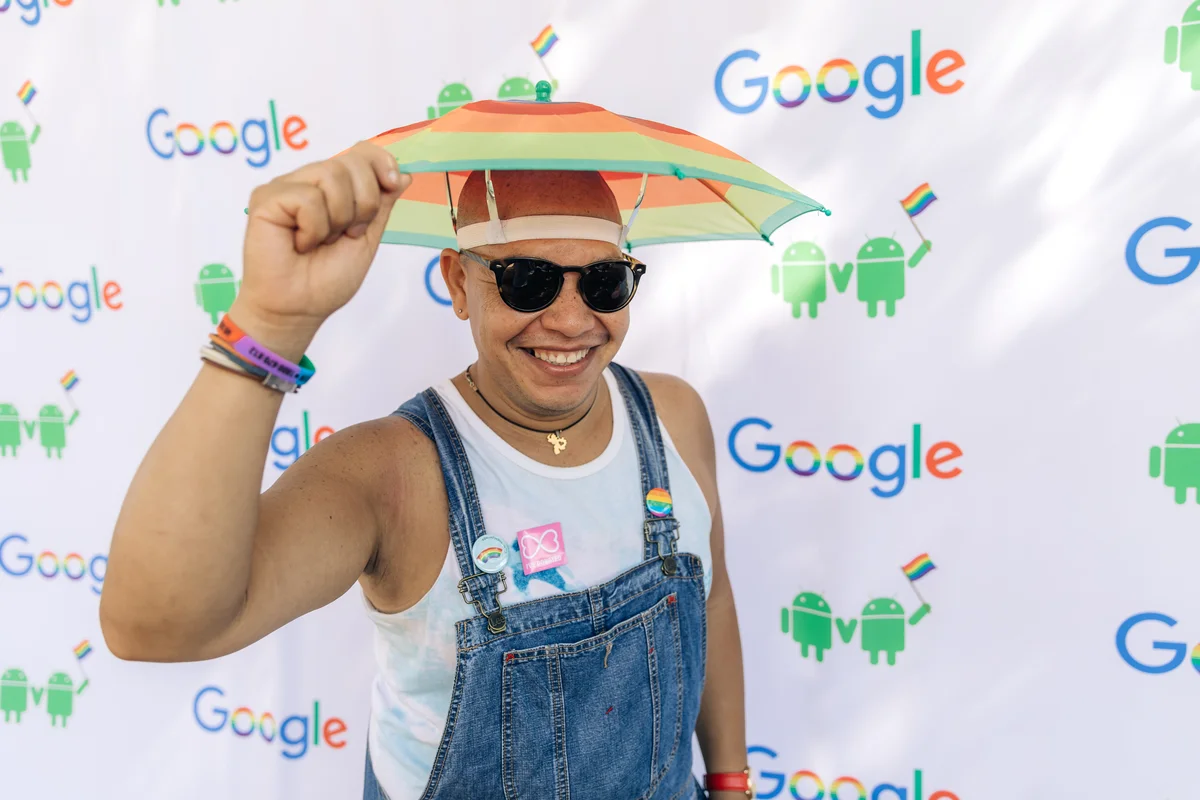 Over the month of October, we've been celebrating Google's 20th birthday in Australia. We've had some incredible moments in that time, from the creation of Google Maps to the launch of our $1 billion Digital Future Initiative.
One of the things that's been most important to us through the years has been the partnerships we've formed with Australian community organisations and not-for-profits who are doing impactful work across the country.
Today, we are building on a long-standing partnerships with one of those organisations, the Sydney Gay and Lesbian Mardi Gras, and are proud to announce that Google Australia is a Major Partner for WorldPride 2023 in Sydney next year and that we're continuing our sponsorship of the Sydney Gay and Lesbian Mardi Gras Parade Grants program, with applications for grants now open until November 14.
Googlers enjoying an internal Pride event
Building belonging at WorldPride 2023
WorldPride is a global LGBTQ+ festival that's been running for two decades. Sydney has been elected to host the event, the first time ever in the Southern Hemisphere. It will incorporate all of the world-famous events from the Sydney Gay and Lesbian Mardi Gras, along with a festival incorporating the arts, culture, human rights and First Nations programming.
We support WorldPride's mission to celebrate LGBTQ+ pride. Developing a sense of belonging has always been central to Google's culture. Our goal is to make everyone at Google feel like they belong and through our employee resource groups we know that this can be particularly challenging for LGBTQ+ Googlers who can face intersectional challenges.
At Google, we work to address these challenges by providing spaces of belongings for LGBTQ+ communities. And at WorldPride 2023, we are looking forward to helping build a broader sense of belonging in the community in a uniquely Google way.
The Google stand at Mardi Gras Fair Day
Applications open for the Sydney Gay and Lesbian Mardi Gras Parade Grants program
We are thrilled to once again launch our sponsorship of the Sydney Mardi Gras Parade Grants program which is designed to support parade entries to community groups that make a significant and meaningful contribution to the LGBTQ+ community.
This funding can be especially helpful to community groups outside of Sydney that might not have otherwise been able to make the trip but can find their place in the parade.
Applications for the Sydney Gay and Lesbian Mardi Gras Parade Grants program are now open, so get your entry in before the deadline on 14 Nov 2022 .
Haka for Life from Perth were one of the Parade grantees we proudly supported in 2021
Connecting people to LGBTQ-friendly businesses
We know that safe spaces are crucial - but they aren't always easy to find, whether you're in a city or a regional town.
So, at WorldPride 2023, we're promoting ways of surfacing these spaces across Google Search and Google Maps - to help connect people to places in the community that want to help build a sense of belonging.
On Google Maps, we'll be encouraging businesses to add an "LGBTQ-friendly" attribute to their Google Business Profile, which will be visible for people across Search and Maps. We feel this is a way of not only better connecting the community, but inspiring more businesses to do the same and continue cultivating a sense of belonging.
FOBGAYS' float transformed into a giant colourful wedding party, called a baraat, traveling down Oxford Street.
All of this is part of Google's broader commitment to support LGBTQ+ people so that they feel seen, connected, supported and empowered not just at Google but also in Australia and across the world. Take a look at some of the ways we do this every day at pride.google