It's International Fact-Checking Day: how to read the news like a fact-checker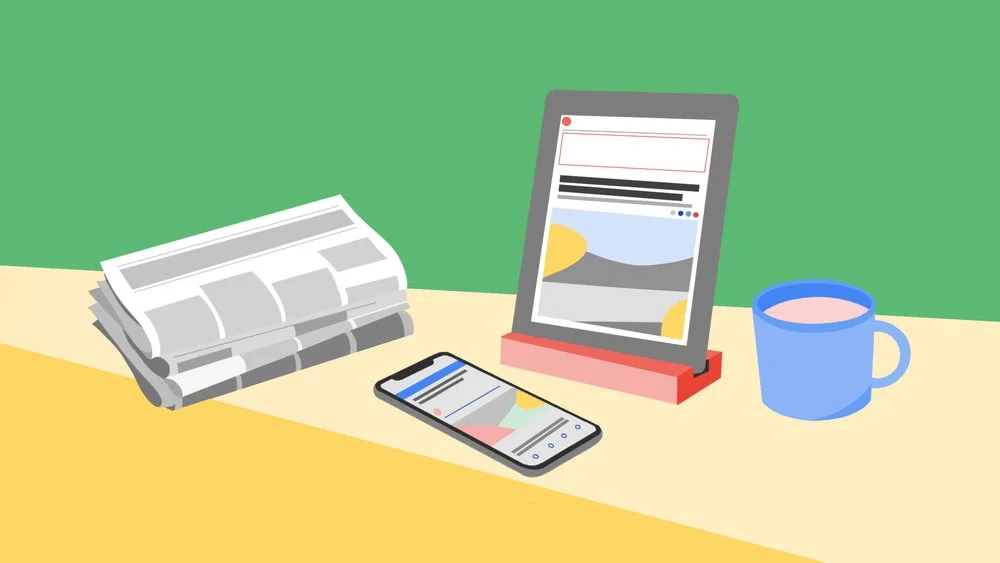 Fact checkers hold an important job of verifying all the facts and claims in a story to ensure it's accurate and represented fairly. But we can all play a part in spotting and not spreading misinformation.
Google Searches for 'define fake news' have increased by 341% in Australia (in the 12 months to February 2022), clearly showing that people are starting to pay more attention to the very important work being done in this area by taking the very important step of verifying information online.
Sorting fact from fiction
To celebrate this incredibly important work on this International Fact-Checking Day on April 2, 2022, we wanted to share with you some tips from the fact-checkers themselves, five questions they ask when reading the news and information online, so you too can spot when something shouldn't be trusted.
What is the source?
Know where the news comes from. Do not share if you cannot locate or verify the original source.
Can I trust this source?
Extraordinary claims require extraordinary evidence. Look for official primary sources of information like reputable media or government websites and make sure the article backs up its claims with links to sources, photos and videos.
Who is the "expert"?
Check that the claims are being made by someone who is a recognised authority on the subject. And keep in mind the perspective they bring and what other points of view are available.
Is it telling me to do something - like, share, subscribe, buy?
Stories that use drama to create some sort of urgency can in fact be an attempt to get you to act in a way that's lucrative for someone else.
Is the claim shocking, or trying to drum up fear or hate?
Sadly, there are people who spread potentially harmful and wrong information to cause hurt or mischief. Think before you share!
If in doubt when reading the news or information online, do visit our partner AAP to check whether they have published an article debunking this news. Supporting them helps the entire community thrive.
Ready for a challenge?
If you're between 15 and 24 years old, and you found this post interesting, why not commit to learning more? The GNI APAC Youth Verification Challenge is now open for its second edition, and you can join to go through training and sharpen your fact-checking skills, while also applying them in live fact-checking battles against others! The challenge will run for 5 months in 8 languages, including (English, Mandarin Chinese, Vietnamese and Thai). Find out more here.
Supporting Important Fact-Checking Initiatives
As part of our commitment to combating misinformation, we're working with several Australian organisations to provide important fact checking services.
This includes support for Australian Associated Press to provide fact-check articles to around 40 Australian publishers serving culturally and linguistically diverse communities. In the lead up to the federal election, AAP FactCheck has been producing detailed articles addressing potentially false claims circulating on social or news media, which are then translated into Simplified Chinese, Arabic and Vietnamese via the services of SBS. This multi-lingual content has been distributed to community media free of charge since January.
We're also supporting the work of First Draft's UTS Bureau which is partnering with 10 Australian news publishers and additional community organisations in the lead up to the federal election to help identify false, misleading and confusing claims during the election period. The program supports journalists through simulations and masterclasses. First Draft is also providing daily alerts and weekly briefings on false and misleading claims that are circulating online. The project's partners include AAP, Asian Alliance Australia, Canberra Times, SBS, NITV, Launceston Examiner, Northern Daily Leader Tamworth, Wimmera Mail-Times, Codebreakers, Democracy in Colour, Crikey, Joy, Guardian Australia, 3CR Community Radio, RMIT ABC Fact Check, The Drum, ABC, and The Humanism Project.
We are committed to these efforts to help connect people to authoritative information and navigate fast-moving and complex topics.