More Australians searching for cyber security help than ever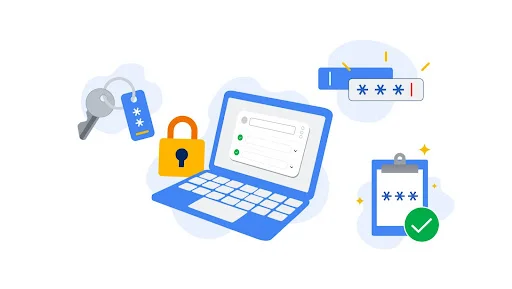 Today marks Safer Internet Day.
It comes at a time when online safety threats are top of mind for Australians.
Cyber threats and data breaches have been happening more frequently than ever before; impacting people's experiences, services and most importantly, their safety both on and offline.
It's critical that people have the information and the ability to keep online accounts secure and today we're sharing some of our most important tips to help.
Search trends show Australians are concerned about cyber threats
Newly released Google Search trends insights confirm that Australians are more concerned about cyber security than ever before with Australia ranking in the top 3 countries in the world searching for 'data breach'.
The data, covering searches over 2022, shows record interest in the topic - with 150% increases in searches for 'data breach' and 'privacy settings compared to 2021.
Interest in 'cyber attack', 'SMS phishing' and 'password manager' increased by 70%, while Australia ranked in the top 10 countries in the world searching for 'trojan horse', 'identity theft', 'spoofing attack', 'cyber attack' and 'internet safety'.
The top-trending cyber security topics in Australia in 2022 (compared to 2021) were:
Data Breach, +150%
Privacy Settings, +150%
Email Bomb, +80%
S/MIME, +70%
Cyberattack, +70%
SMS Phishing (Smishing), +70%
Password Manager, +70%
Shoulder Surfing, +60%
Random Password Generator, +50%
Password Strength, +50%
Three simple steps to improve online safety
The trends data shows that there are a lot of people looking for answers on how to protect themselves - who perhaps experienced an attack themselves or saw it on the news - and it can be worrying and confusing in trying to navigate.
To better protect yourself online, I'd recommend these three simple steps which go a long way to protecting your account, emails and personal information.
Use a password manager: A password manager not only helps you remember your many passwords, but also securely stores and remembers them. This is often free, and is simple and effective in protecting your accounts. For example, Google offers a Password Manager that helps you create unique passwords that are hard to crack.
Turn on 2-step verification: Cyber attacks happen with just one click. But enrolling 2-step verification gives your email and accounts an added layer of security when you sign in and protects against it being compromised.
Be alert for phishing scams: Hackers use phishing emails to steal personal information so it's important to be able to spot suspicious emails, texts or phone calls from sources pretending to be from your bank, stores you frequent, or a friend. It's always best to avoid directly clicking on a link, instead, go directly to the site yourself and type in the URL. You can copy and paste the unknown URL into the Chrome browser, or other browsers that use Safe Browsing, and a warning message will appear if indeed the site is dangerous or you try to download a harmful app.
Additional ways to protect yourself online
You can find more information about how to protect yourself online at safety.google.
And you can also take a Security Checkup, which is a step-by-step process for addressing personalized security recommendations, including setting up 2-step verification.