3 YouTube creators to watch from Victoria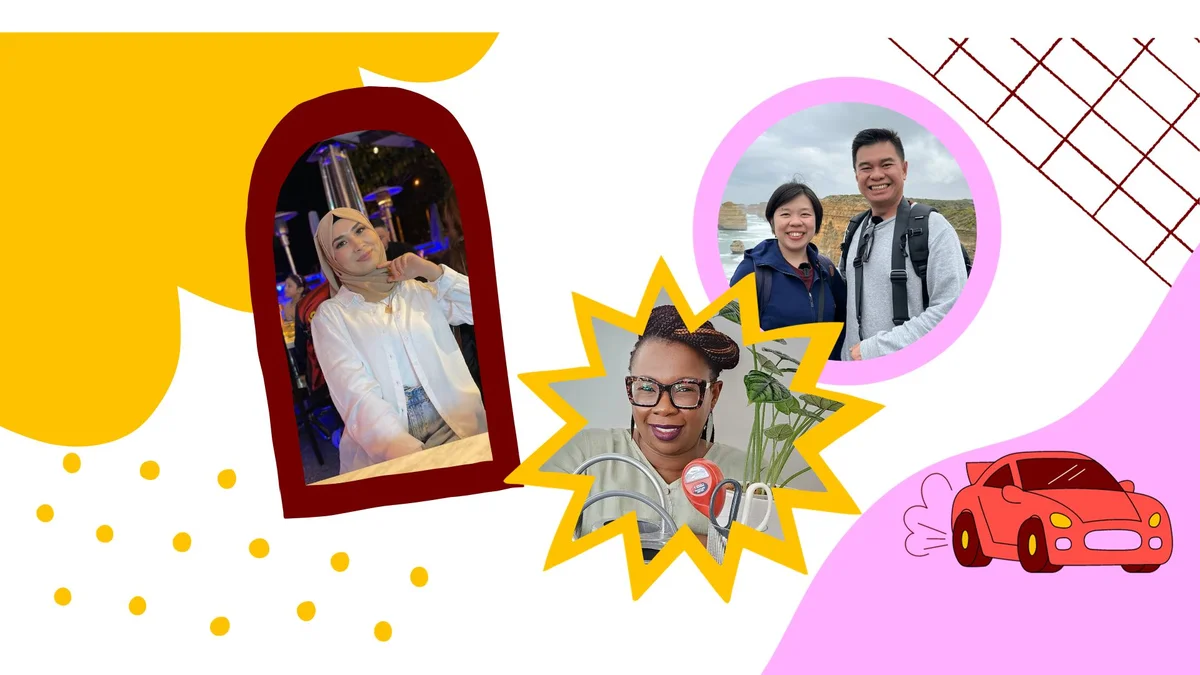 We're road tripping around Australia to uncover creators we think you should keep on your radar. Buckle up!
Creators come from all over this great land, are able to build diverse and unique communities on YouTube, while having found success through a variety of strategies and niches.
Today, we're veering towards Victoria to bring you 3 creators you should check out.
Say hello to your new favourite channel, plant people! Nora is The Leca Queen. Indoor plants are her passion, and on her YouTube channel, you'll find hundreds of hours of content where she shares her adventures, tips and tricks – from the ultimate beginner's guide for cultivating large and thriving indoor plants, to DIYs on how to make your own moss poles, and so much more!
When we pulled up in Nora's driveaway, we had to ask - why do you make YouTube videos?
"I love indoor plants and I enjoy the process of learning about different ways of growing plants but what brings me the ultimate joy is teaching others what I know. There is nothing that trumps video when it comes to reaching people. I love to teach and I need to show people what I am doing and YouTube has provided me with the perfect platform. The only thing that limits me is my imagination."
Wondering where The Leca Queen gets her name? Nora primarily uses LECA clay balls to grow her plants using semi-hydroponics. She loves to experiment and discover different ways of taking care of plants and you can watch her unearth the habits of her hobby, speak with other seasoned growers, or dip into her community for a chat and find even more ideas.
Whether you're new to growing or have established green thumbs, The Leca Queen strives to give you more to learn.
"I really hope audiences can grasp even a fraction of the joy and excitement I feel when taking care of my plants. But, I also want to expand their minds, and think outside the box beyond using soil to grow plants. I want my audience to see my love of challenging what is known and creating something different, but most importantly to enjoy it and try and try again!"
Meet Saeeda, a talented artist and content creator who has charmed the hearts of younger generations with her channel, Sayah Arts, and become a go-to source for budding artists seeking guidance and inspiration.
While you might take a detour to Saeeda's channel to witness her artistic prowess in drawing and sketching, you'll stay for the invaluable knowledge she imparts. Her step-by-step tutorials and engaging art demonstrations have earned her widespread appreciation and gratitude from viewers, who credit her for enhancing their drawing skills.
"I make YouTube videos to promote and support the arts in our community, with a particular focus on teaching drawing skills, especially for young enthusiasts. I hope my audience gains a deeper understanding of arts and learns valuable techniques to improve their drawing abilities through my content."
Saeeda's infectious enthusiasm and genuine love for the arts shine through in her captivating content, igniting a spark of creativity and instilling the belief that everyone can embrace and excel in the art world - so pick up that pencil today!
Peter and Leonyta are Two Hungry Diners! A dynamic duo from Melbourne, they are passionate about fitness, cooking and exploring new horizons. Stopping by their channel you'll discover must-see attractions, thrilling activities and mouth-watering dining experiences. Whether you're planning a short visit or a lengthy tour, these proud Melbournians warmly invite you in to join them on an unforgettable virtual tour of one of the most liveable cities in the world.
"What started off as a fun hobby has now grown into something truly exciting! As our subscribers and viewership expand, we're amazed by the incredible impact we can have on our audience. The realisation that our videos resonate with viewers and bring value to their lives fuels our motivation to keep pushing boundaries. Each view and comment is a reminder of our influence, driving us to continually improve and deliver top-notch content. We embrace the responsibility that comes with our growing reach, striving to make a positive impact and create a world where entertainment, inspiration, and connection thrive."
It's clear that Pater and Leonyta are filled with passion, regularly bringing audiences a wealth of inspiration, invaluable information and practical tips to enhance their own adventures. From planning your next trip to seeking culinary delights, they've got you covered!
"Our ultimate goal is to transform Two Hungry Diners into a trusted companion for all things travel and food, especially for those who are travelling to Melbourne and Australia."
Thank you for stopping by, and may your travels be filled with joy and unforgettable memories!