How to approach someone you care about who might be struggling with an eating disorder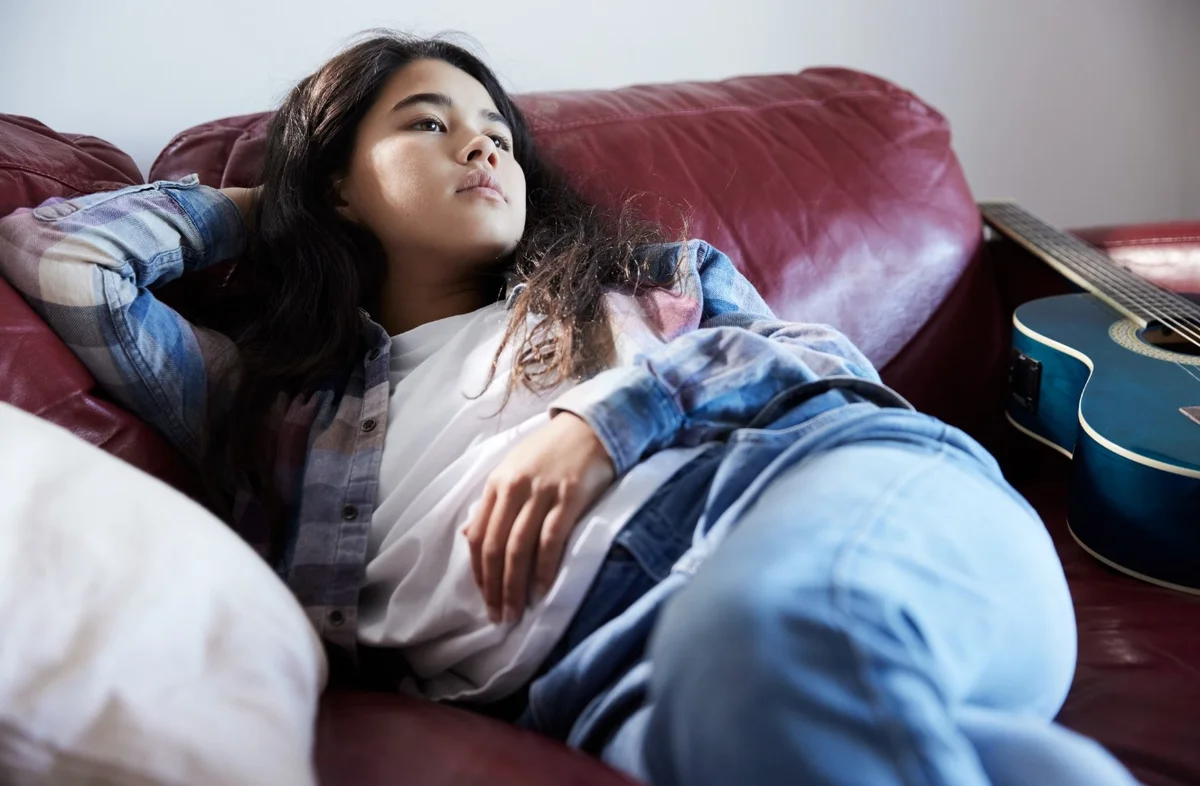 In Australia, 1 million people experience an eating disorder, yet less than a quarter receive treatment and support. Alarmingly, more than 90% of Australian young people are concerned about their body - a known risk factor in the possible development of an eating disorder.
Eating disorders are severe, psychological illnesses caused by a combination of psychological, biological and sociocultural factors. Eating disorders are not a choice or a 'diet gone too far', and they don't just impact young females. Common misconceptions like these result in stigma, shame and significant barriers in accessing help.
If you're concerned that you, or someone you know, might be struggling with an eating disorder, it's important to seek help as soon as you think something might be wrong. Sometimes it can be daunting to know how to discuss eating disorders or to know where to go. In this blog, we explore what to do if you're concerned about someone you care about.
1. Educate yourself about eating disorders
Knowing about eating disorders can help you respond in a caring and compassionate manner. Remember, no one chooses to have an eating disorder and they don't have a "look". To learn more, visit the Butterfly website.
2. Make a plan
Make time to meet with your loved one somewhere that is quiet, private and comfortable. In general, it is best to meet with them one on one, rather than overwhelming them. Take note of their emotional state - do not bring up your concerns when your loved one is feeling angry, emotional, tired or frustrated. The setting is also important, so try to avoid starting this conversation over mealtimes, around food, or in a social setting.
3. Talk calmly, and be honest but not judgemental
Express your concerns in an open, honest, but kind and respectful way. Try to use "I" statements, not "you" statements (for example, "I've been worried about you lately" rather than "you've been worrying me"). Avoid focusing solely on food or weight, or offering simple solutions like "just eat". Instead, highlight you are concerned for their health and how they are feeling and behaving.
4. Be prepared for a range of emotions
Eating disorders can often serve as a coping mechanism, and some people will go to great lengths to hide their behaviours. Your loved one may be defensive, combative, in denial or upset that you have expressed your concerns. Try to stay calm and avoid arguing. Don't force the conversation if it's not going well; it's better to try again later and you may need to have the conversation more than once.
5. Positive ways to close the conversation
Acknowledge your loved one's feelings and repeat back what they have said to show you understand. "I understand you are feeling [insert emotion]. Is that right? Thank you for sharing that with me." Let them know you are not trying to change or fix their behaviours, but explain that they may indicate there is a problem that needs professional help, and that you'll be there to support them along the way.
6. Seek professional help
If you or your loved one aren't sure where to turn to, connect with Butterfly's National Helpline counsellors for free and confidential support by calling 1800 ED HOPE (1800 33 4673), chat online or email support@butterfly.org.au, 7 days a week, 8am-midnight (AEST/AEDT). Discussing your concerns with your GP is also a good place to start, or you can search Butterfly's Referral Database for a range of different eating disorder practitioners and treatment providers.
Today on YouTube, crisis resource panels are currently available at the top of search results related to eating disorders around the world, including in Australia. Crisis resource panels provide resources and information from global mental health support organisations, such as The Butterfly Foundation. You can read more about YouTube's updated approach to eating disorder-related content here.
About Butterfly
Butterfly Foundation is Australia's national charity for all Australians impacted by eating disorders and body image issues, and for the families, friends and communities who support them. We provide innovative, evidence-based support services, treatment and resources, deliver prevention and early intervention programs, and advocate for the needs of our community.