Q&A with artist Molly Hunt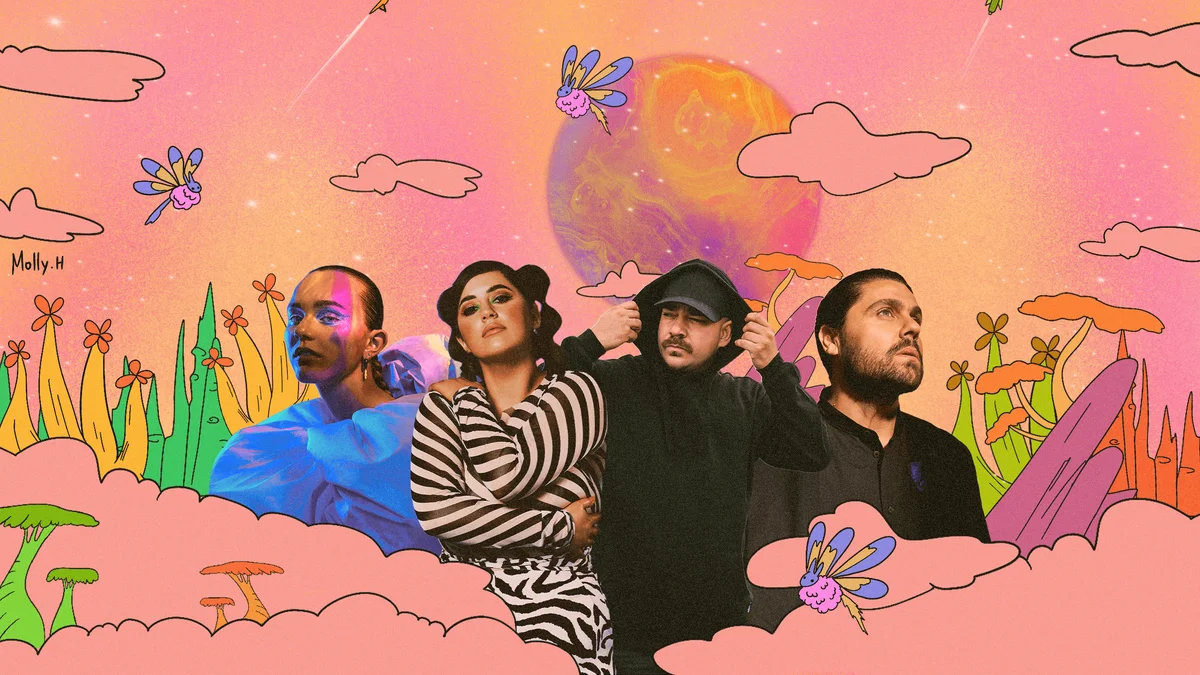 We spoke with Molly Hunt, the artist behind the artwork for YouTube's Deadly Hotlist for NAIDOC Week 2023.
A proud Balanaggarra and Yolngu woman, Molly Hunt's storytelling is defined by its burst of colours and boldness. She draws influences from where she grew up in the small regional town of Wyndham, as well as her creative parents and being the eldest of 11 siblings.
What is the inspiration behind your art?
Molly Hunt: I am trying to portray and show a moment in everyday life living in the Country. 
The Kimberley and the Northern Territory are very common when it comes to the people, the lifestyle, the community and the Country. So, when creating or providing an artwork, I was easily influenced by our similarities. 
What does it mean to you to visually represent these musicians?
Molly Hunt: This is important to me as I am a huge fan of these musicians. I look up to them and ultimately it's just a really rad experience.
I hope others understand the messages [in the works] and feel the love of my pride when it comes to representing my home and my mob. 
Who are you listening to on repeat this NAIDOC Week?
Molly Hunt: Dallas Woods and I are OG Wyndham locals. We love to empower and build each other up and always stay connected. There's a special magic when seeing someone from Wyndham chasing the stars and doing it!
What does NAIDOC Week mean to you? And given this year's theme, For Our Elders - what role do elders play in your life?
Molly Hunt: NAIDOC Week is a time to learn, research, reflect and act. To recognise change makers and those that have paved the way.
Elders are the backbone of my community and family. My family's foundation has a matriarchal strength, which is a source of power and pride for me. Elders share cultural knowledge and stories, nurture, teach, and show what a hard worker is, all while giving unconditional love.
Soundtrack your NAIDOC Week and listen to the Deadly Hotlist on YouTube now.