YouTube Gives Music Fans Around the World A Front Row Seat to Coachella 2022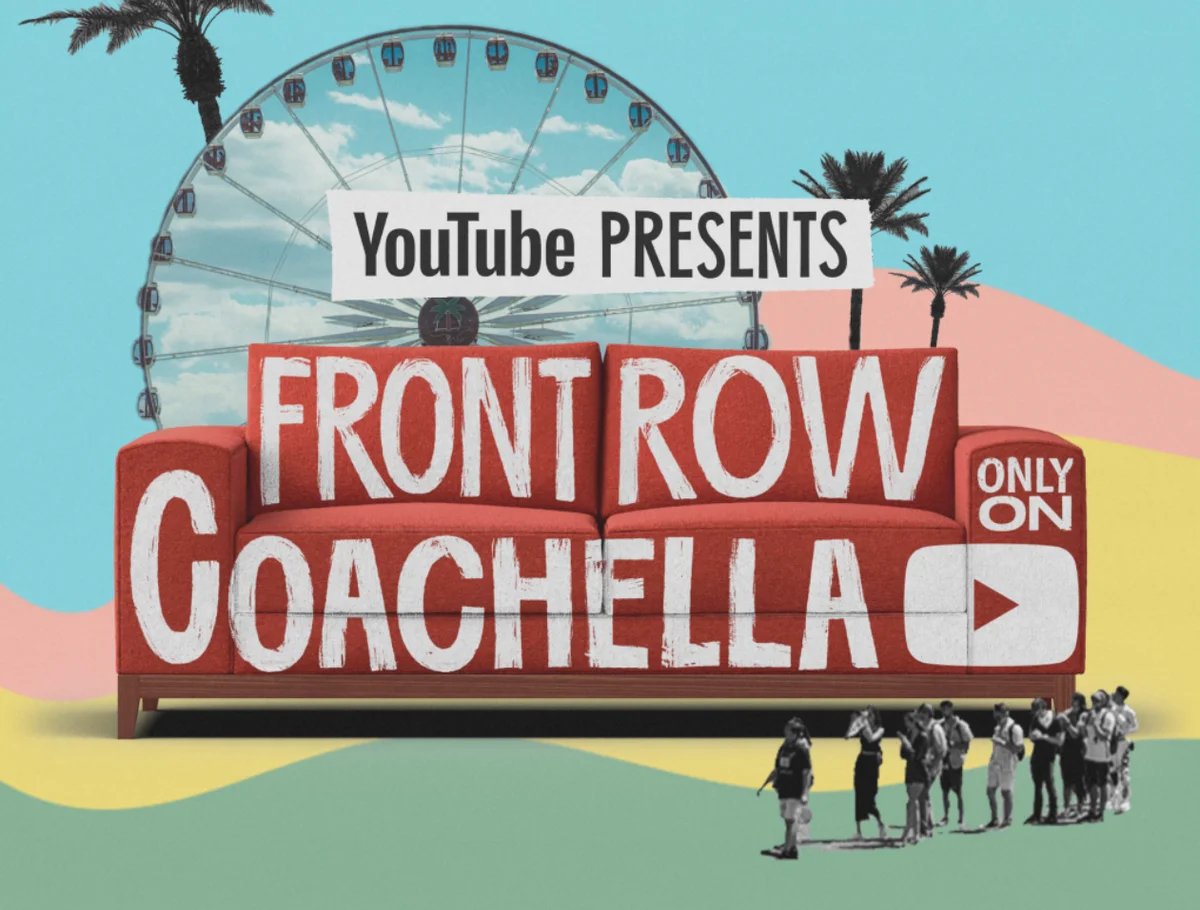 Two-weekend all access livestream features live performances, intimate artist interviews, exclusive merch drops, YouTube Premium pre-parties, Behind-the-Scenes on YouTube Shorts, Live Chat and more
Attend Coachella On YouTube
For the tenth year, YouTube is returning to the desert to give music fans around the world front row access to one of the world's most coveted music festivals, Coachella, with its exclusive two-weekend live stream. Wherever you are watching from - desktop, mobile, living room or the YouTube Music app - everyone is invited to the Empire Polo Grounds for the return of Coachella, exclusively on YouTube.
Music lovers tuning into the YouTube live stream will get to indulge in a fully immersive experience like never before. Beyond the live performances from today's most sought after artists and rising stars, fans can enjoy intimate artist interviews, YouTube Shorts behind-the-scenes content and sweepstakes, YouTube Premium pre-parties and more. And for the first time, virtual festival-goers will have the opportunity to purchase exclusive Coachella and artist merchandise via YouTube Shopping and interact with one another in real-time through YouTube's Live Chat. What's more, a record of seven advertisers across nine countries have joined in to sponsor this year's Coachella livestream on YouTube.
Australians performing at this year's Coachella include King Gizzard & The Lizard Wizard, Amyl & The Sniffers, Flume, The Chats, Skegss, The Avalanches, Dom Dolla, Logic1000, Hayden James, Sampa The Great. Stay tuned for more details on the livestream line up schedule.
Weekend 1 Festival Live Stream (April 15-17)
YouTube's Weekend 1 live stream, sponsored by Rimmel in Australia, will give music fans across the globe front row seats to groundbreaking performances from their favourite artists when they tune into Coachella's Official YouTube Channel on any screen (desktop, mobile and living room) and within the YouTube Music app.
Fans tuning in will have their choice of three live stream feeds with different performances airing simultaneously, in addition to exclusive artist interview content being captured live from the festival grounds. The livestream program, being co-hosted by Joe Kay, Quenlin Blackwell, Therapy Gecko, and Veronica De La Cruz, starts at 9 AM AEST on Saturday, April 16 and runs through the weekend. Tune in reminders can be set now on Coachella's YouTube Channel.
Weekend 2 Coachella Curated (April 22-24)
YouTube's immersive Coachella Curated live stream experience is back for Coachella's second weekend, and hosted by Joe Kay and Veronica De La Cruz, Coachella Curated deep dives into the stories of some of today's most thrilling artists. From encore performances, to artist commentary, mini-docs and more, the livestream gives fans an opportunity to discover new artists in addition to original content and performances from the artists they know and love on the Coachella bill.
A Year Of Firsts On The Livestream And On The Ground
This year, YouTube's presence at the festival online and on the ground is bigger and better than ever with a number of festival-firsts for the platform:
The All Access Pass on YouTube
Global festival-goers can now set tune-in reminders for the Coachella live stream here. By subscribing to Coachella's Official YouTube channel, fans will have access to up-to-date information on when their favourite artists are streaming live and more throughout the festival.
Fans can also get into the Coachella groove early by turning on YouTube Music and listening to playlists like Coachella 2022: The Lineup, Coachella Legends, Coachella 2022: Next Gen Flex and Coachella 2022: Desert Dancefloor. These must-listen playlists capture the magic of Coachella from years past and set the stage for what's to come from Coachella 2022.
Finally, your front row seat to Coachella won't be complete without following @YouTube & @YouTubeMusic on Instagram and Twitter where fans can catch all the highlights from Coachella from Shorts content, to live moments and so much more.
We'll see you this weekend, live from the desert!