Footy Skills Lab levels the playing field with new accessibility features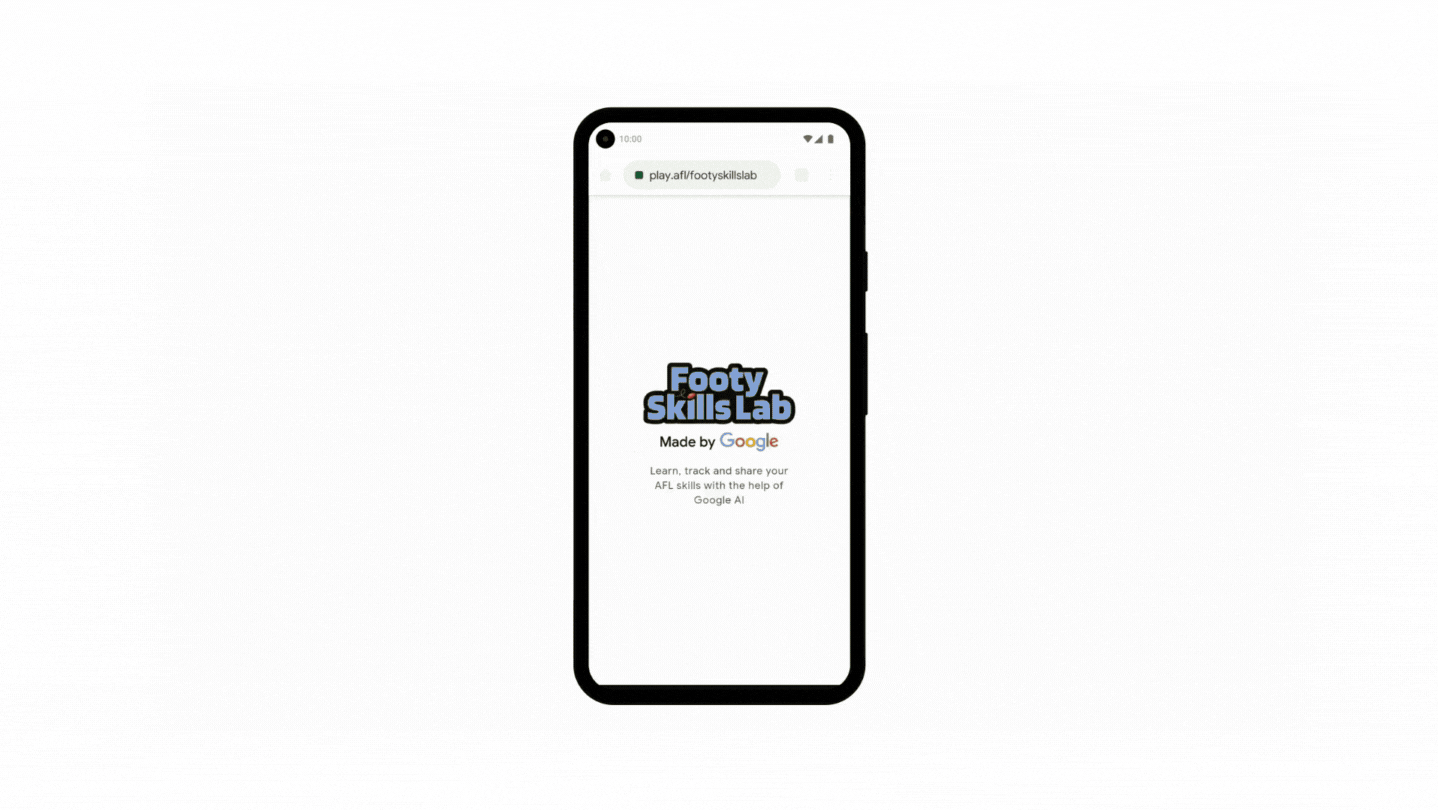 It's no secret that Aussies live and breathe sport. And when it comes to footy, our spirit is unbounded.
With fans in mind, we've partnered with the AFL over the past five years to explore ways to keep Aussies cheering, following and learning about the games they love. And last year, we collaborated to launch Footy Skills Lab – an AI powered tool to help AFL aficionados sharpen their skills, straight from their smartphone.
At the time of launch, the need to improve access to training was greater than ever – as people across the country were in lockdown and community sport was paused. While Aussies can now join their teams back at the ground, we know there is always more to be done to improve access to pro coaching.
So today, we're thrilled to announce the latest updates to the Footy Skills Lab, Made by Google. We've worked with the AFL's Disability Inclusion team to enhance Footy Skills Lab and introduce new features so that players with vision needs, hearing needs and those who use a wheelchair can use the platform as a training tool too.
Victorian Wheelchair Football League Captains, Louis Roe and Chris Henderson
We're also adding improved vision and audio features (including strong visual cues so that players who are deaf or hard of hearing will know when an activity is finished), as well as the ability to slow down video speed and turn captions on and off.
Here's a rundown on the new features:
Get tips from a pro: Select AFLW, AFL Wheelchair leagues and Umpiring to get a demo from a pro to guide you.
Pick your accessibility features: Turn captions on/off, slow down the video speed and AFL Wheelchair mode (these are saved on device, so you don't need to do it every time).
Closed captions are now optional, so the screen is not too busy for people with low vision.
New cues when you finish an activity: We've added strong visual cues with colours and new audio at the end of an activity, so people who are deaf or hard of hearing know it's finished.
Go at your own pace: You can now slow the playback speed to 0.5 if it is helpful to have the activity slowed down.
Get tips to set you up for success: We let you know when you need a flat surface and some space, to guide players using a wheelchair.
On top of these updates, we have added new activities for everyone to try. If you've always wanted to bounce the ball like AFL umpire Nathan Williamson, this update is for you. You can now learn the basics of throwing the ball up and the bounce so you can master your skills in the centre-circle.
AFL Umpire, Nathan Williamson, demonstrating the ball bouncing skill
So what are you waiting for? Whether you're at the top of your game or playing for fun, join in and sharpen your skills this season!