Kick like a pro with Footy Skills Lab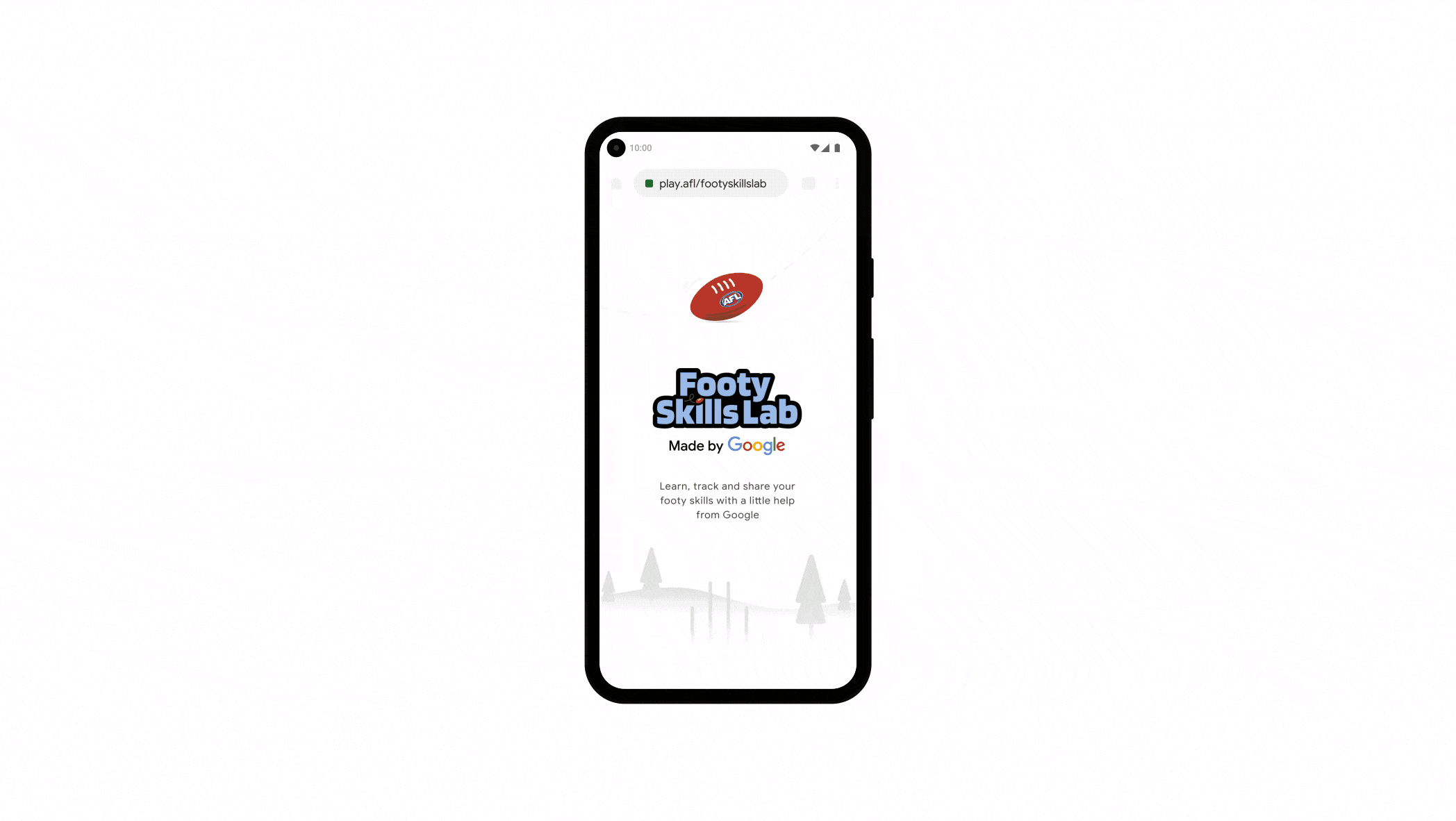 When I was growing up in Brisbane, Aussie Rules football wasn't offered as a school sport – and there weren't any professional female role models to look up to and learn from. Despite these limitations, we got resourceful. We organized football games in our lunch breaks with friends, using soccer or rugby goal posts and adding sticks or cones to serve as point posts. We practised accuracy using rubbish bins as targets.
A decade later, women have truly made their mark in the AFL. There are, however,  many barriers still facing aspiring footy players — including access, cost, mobility and, more recently, lockdown restrictions. We still have to be resourceful to keep active and hone our skills. 
Three years ago, the AFL and Google first teamed up to help footy fans better connect with the games and players they love. Since then, we've been thinking about ways we could improve access to Aussie Rules coaching and community participation – regardless of ability, gender, location, culture or socio-economic background. 
Today, we're thrilled to launch Footy Skills Lab to help budding footy players in Australia and all around the world sharpen their AFL skills – straight from their smartphone. 

Footy Skills Lab is a free platform, powered by Google AI, which helps you improve your skills through activities in ball-handling, decision-making and kicking across three levels of difficulty.
To give Footy Skills Lab a whirl, all you need is a smartphone with an internet connection, a football, something to prop your phone up (like a water bottle) and space to move. 
You'll get tips on kicking from me, and tips on ball-handling and decision-making from athletes across the AFLW and AFL Wheelchair competitions – including Carlton's Madison Prespakis and Richmond's Akec Makur Chuot. Through audio prompts and closed captioning, these tips and activities are also accessible for people with visual and hearing needs. And when you finish the activity, you'll get a scorecard that you can share with your friends, family, teammates and coaches. 
Whether you're in Manchester, Miami or in lockdown in Melbourne, Footy Skills lab is such an easy, convenient way to get motivated and access coaching from pros.  So go on, join in the fun and give us your best kick!