Built on YouTube: Canada's next generation of CEOs, directors, producers and talent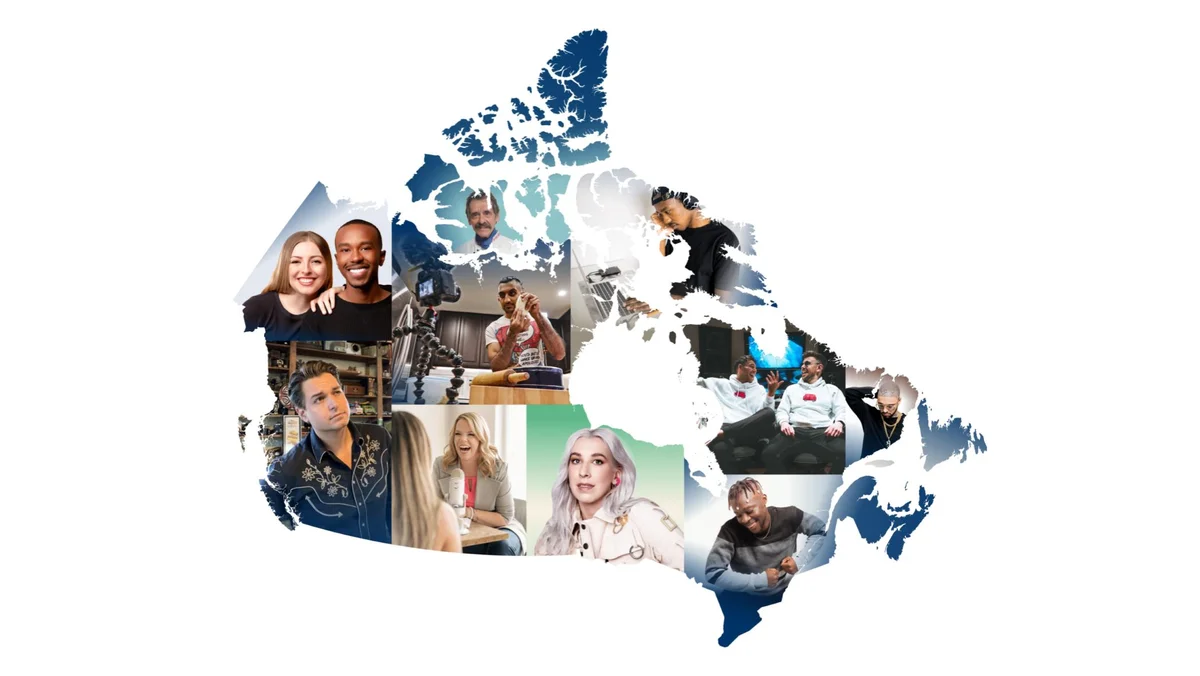 For over 15 years, our focus has been to make YouTube the most rewarding place on the planet for creators. From educators, to comedians, to Minecraft gamers and everything in between, we've seen Canadian creators use YouTube to build successful digital businesses, and enrich Canada's culture along the way. Today Oxford Economics released a new report that assessed the economic, societal, and cultural contributions of YouTube in Canada in 2022. The report found that YouTube's creative ecosystem contributed more than $2.0 billion CAD to Canada's GDP in 2022, and supported more than 35,000 full-time equivalent (FTE) jobs.

Cassandra is one of the many Canadian creators who have harnessed the power of YouTube to build a thriving community and business with her channel Clutterbug (780K subscribers, 94M+ views). As a mother of three, she often struggled with a messy, cluttered home. After finally discovering the methods of home management that worked for her, she was determined to share her organization tips and tricks. Encouraged by a camera she received as a gift from her husband, Cassandra uploaded her first YouTube video a decade ago hoping to discover business opportunities and connect with potential customers. Fast forward to today, and Cassandra has four best-selling books, a podcast, and an HGTV show called "Hot Mess House." Her favourite part of being a creator is the participatory experience with her community. She constantly hears from viewers how she's helped them improve their homes, lives, and even relationships by implementing her cleaning philosophy.
YouTube allows me to not just help one-on-one in homes, but I can help people in the millions.
Beyond economic impact, Canadian creators also shape society and offer a place to learn. Steph & Den noticed that few creators in the personal finance education space reflected their personal experience when making daily financial decisions. They decided to start a channel (89K subscribers, 17M+ views) to share their experiences, and as they explored the basics of investing, debt, and how money systems work, their audience began to grow. They hope to continue to help demystify finance for their community on YouTube.
1 in 3 creators in Canada who earn money from YouTube agree that YouTube is their primary source of revenue.
Many creators also help broaden people's perspective on a broad range of topics. Not only can creators from all walks of life use YouTube to share their culture with the world, but Canadian viewers get to learn about other cultures. Bilal started posting content on his YouTube channel GoldenGully (4.06M+ subscribers, 3B+ views) to share his family recipes and his love of Pakistani food and flavours. As his channel grew, he saw more people find commonality than difference in his content. Viewers from Canada, Germany, Iran and Mexico share stories in the comments about the similarities to Pakistani cuisine in their own family's recipes. Bilal credits access to a global platform in helping him share his passion with the world.
79% of Canadian users agree that with YouTube they can hear from diverse communities and/or cultures from around the world.
This Oxford Economics report reinforces what we're seeing across the country: Canadian Creators are proven hitmakers. They are this and the next generation of CEOs, directors, writers, producers, editors, marketers, and talent. These incredible, diverse storytellers continue to thrive on YouTube, shape culture, and have a positive impact in Canada.

Visit yt.be/impact to explore Canada's creator economy and meet more of the Canadian creators behind the numbers.