Canadian YouTuber Reni Odetoyinbo is a financial class of her own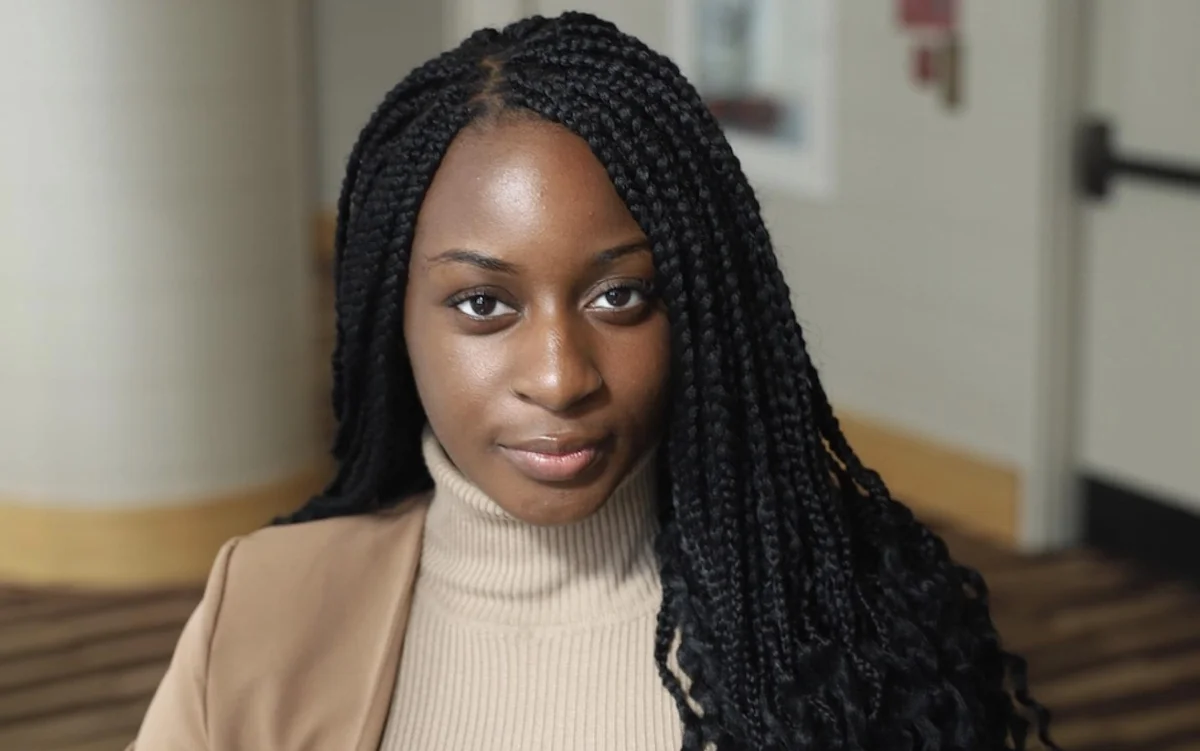 Editor's Note: This Black History Month, we're highlighting Black perspectives, and sharing stories from Black Googlers, partners, and culture shapers from across Canada.

Last month, YouTube announced the #YouTubeBlack Voices Creator Class of 2022 -- 135 creators from around the world who will participate in the second year of our initiative dedicated to equipping up-and-coming Black creators and artists with the resources to succeed on our platform. This cohort includes five talented Canadian creators, including Reni Odetoyinbo. Today's blog features a conversation with Reni centered around her channel, and the importance of representation.
Tell me about your channel and why you started it?
Reni: I have always loved the idea of sharing my knowledge with others, but wanted to do this in a space where I could provide real value. When I purchased my first home at a young age, I had so many people ask me how I did it. That's when I realized that I could carve out an area for myself in the Financial Literacy space.
And how is the channel doing so far?

Reni: It's going really well! I previously worked at a bank and decided to quit in October and try to focus on YouTube full-time. So far I'm able to support myself in the same capacity as my bank role.
I'm so proud of the community I've built on YouTube - we've built a lot of trust, and I don't take this for granted. From what I've seen, there aren't many Black Canadian Women in the financial space on YouTube, so I think that's a unique factor to my content.
When it comes to financial literacy, how did you get into this space?
Reni: I'm extremely lucky to come from a family that understood finance. Every year for my birthday I would get stocks in addition to gifts. As a child I found it frustrating as I'd much rather have more gifts than "ownership" in a company, but I couldn't be more appreciative of this now! My parents also took the time to teach me about investing. I sometimes bring my Dad on my channel to discuss various topics, and I think viewers like hearing from someone who's like their parents.
What are some of the most common questions you get on your channel?
Reni: Credit cards are very popular - how to set one up, how to choose a card, payment terms, etc. Saving is also a big one - I have a Facebook group called "Reni Returns" and the group's goal is to save 1.3 million collectively this year. The group offers accountability so that everyone can stay focused on their goals. There are also international students who are coming to Canada and looking to understand our financial system more broadly, and how loans work.
Congratulations Reni on being part of the #YouTubeBlack Voices Class of 2022! Tell us, why did you apply for the program?
Reni: Thank you! Someone from my community on YouTube sent it to me. When I took a look, my first thought was wow! These creators are huge, and I wasn't sure I was a fit. But I'm thrilled to be part of this year's cohort, and it's a great opportunity to amplify Black voices.
What's really exciting is that with the support from the Black Voices fund, I've been able to hire an editor and an intern. Support for creators goes so much further because it's growing the creator economy of Canada.
Why is representation and amplification important?
Reni: Financial literacy, and the financial space in general, tends to be Male and White dominated. BIPOC communities that don't come from generational wealth don't often know where to start, and financial literacy feels inaccessible.
Looking at my community on YouTube, it's mostly new immigrants and Black women who don't understand the financial system, and don't know where to start. On top of that, they don't see anyone that looks like them that they can talk to.
Someone from my community recently said to me "I didn't even know I could negotiate a salary." This is why representation is important - so that we can support our Black communities to understand financial literacy and share this wealth with their communities.