Create your own outdoor oasis with the help of YouTuber DIY Danie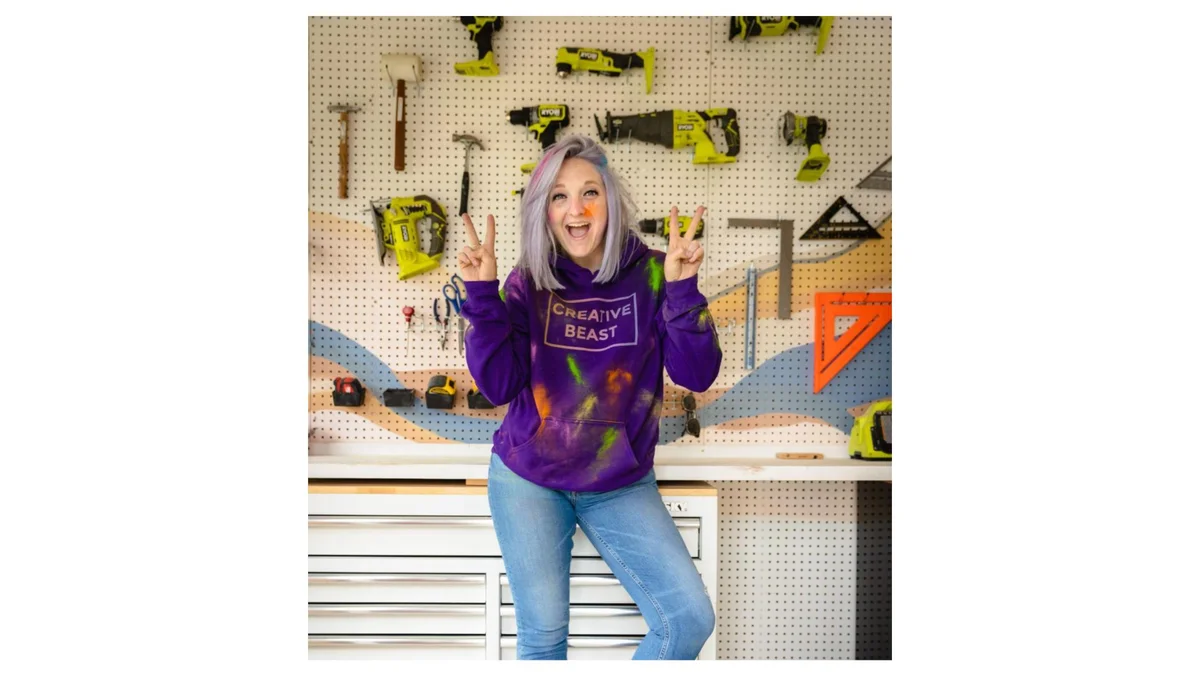 For many of us over the past couple years, our homes morphed from being a place to rest our heads and cook a meal into offices, daycares, coffee shops and so much more. Finding calm and peace in the midst of all that multi-functional chaos became essential. To counterbalance the increased time spent indoors due to the pandemic, Canadians have been perfecting their homes to maximize comfort, function and wellbeing. Now that summer is in our sights, DIY YouTuber and Creativity Motivator DIY Danie is showing Canadians how to transform their outdoor spaces to expand the sanctuaries we've already created inside.
Danie's channel encourages and empowers everyone, especially women, to take on DIY projects, demonstrating that building quality pieces doesn't have to be a job you hire someone else to do. Plus, with ongoing shipping delays, why not take matters into your own hands and give DIYing a try?
There are a few things Danie recommends you should know before getting started, to help projects go smoothly, be cost effective and practical. Read on to learn Danie's tips to help get you on the path to creating an outdoor oasis at home:
Map out your plan: The planning process is key to a successful DIY project. Start by evaluating your current situation and taking reference photos, compiling "inspo" examples, brainstorming your vision, and always measuring your space (twice!).
Get creative when sourcing raw materials: Go shopping in your own home - do you have materials or items you can repurpose for a new project? Thrift stores and local lumber yards are also great places to source costly items and materials and get the most bang for your buck. Finding the best price for your project can make or break your budget, but there's always a deal out there!
Try your hand at DIYing dupes: Outdoor furniture is expensive, so why not DIY your dream piece? Check out Danie's DIY'd outdoor couch for inspiration.
Make the most of the space you're working with: No matter if you have a backyard, balcony, or a window stoop, try to include pieces that are functional and beautiful. Space constrained? No worries, build a vertical herb garden!
Starting in June and throughout the summer, Danie will be taking viewers on a step-by-step journey of her exciting new outdoor projects where she transforms her backyard into her dream oasis, including building a greenhouse and affordable outdoor furniture anyone can build over a weekend.
Be sure to follow along with the community of 242,000 subscribers she's built on the platform to spark inspiration and motivation to transform your own space!