How Oceans North plans to help build the first Canadian, Indigenous-built zero-emission lobster fishing vessel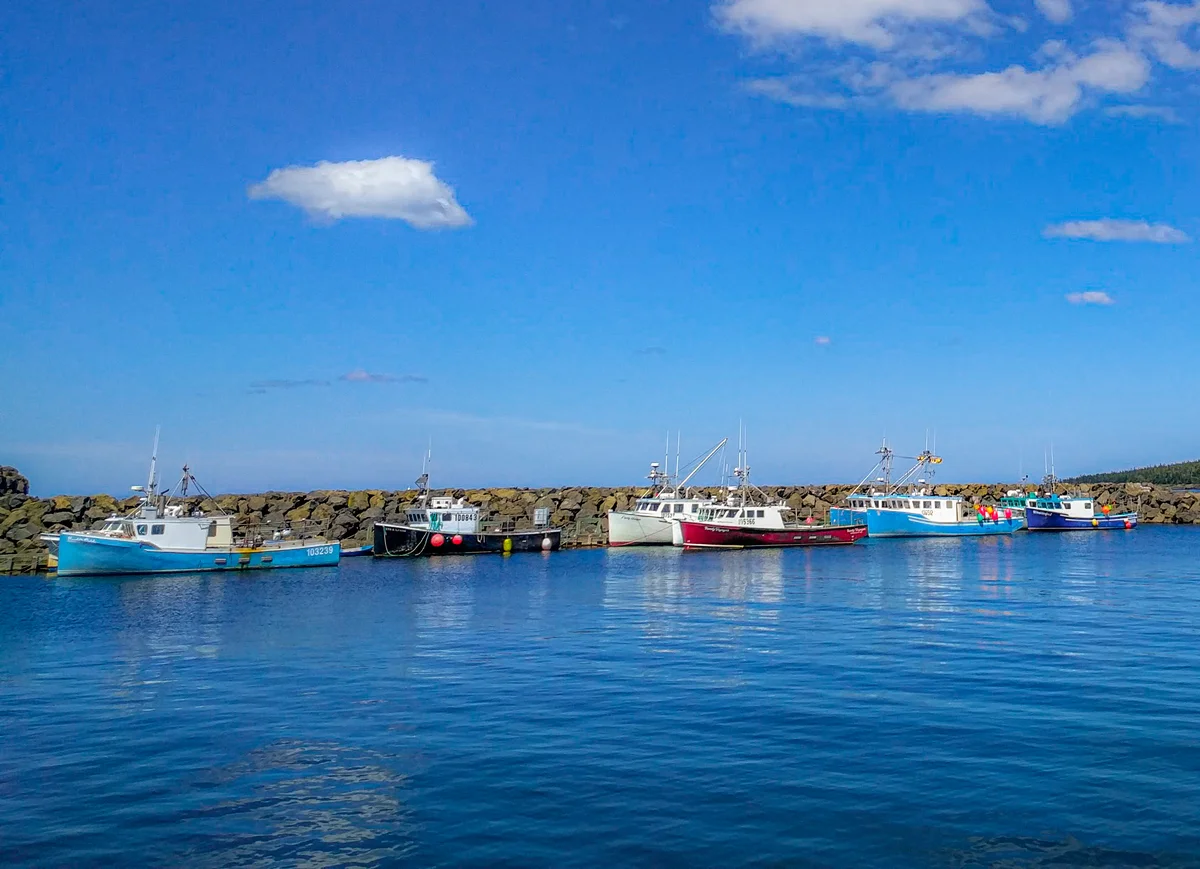 Editor's Note: This blog post has been guest authored by Brent Dancey, Director of Marine Climate Action, Oceans North
For over a decade, we at Oceans North have been supporting marine conservation in partnership with Indigenous and coastal communities across Canada. We've worked with Inuit communities to help protect the Arctic waters that are home to the world's largest summering population of narwhal, and worked with fishermen to help conserve cold-water corals that are thousands of years old. But protecting places is only half the battle: with our oceans under threat from climate change, we need to work together to reduce emissions however and wherever we can.
The ocean is home to industries that help drive the economy and provide food. However, they're also a serious source of emissions. Shipping vessels, for example, are responsible for over a billion tonnes – or about 3% – of annual global greenhouse gas emissions. Meanwhile, global emissions from the fishing industry grew by nearly a third between 1990 and 2011, largely due to fuel-intensive fisheries like lobster.
Tackling these urgent problems at the local level is necessary in order to start driving change elsewhere. That's why Oceans North is partnering with Membertou First Nation in Nova Scotia to help create the first generation of zero-emission lobster fishing vessels. For marine industries to decarbonize, technologies such as fuel cell electric and battery electric power systems must replace internal combustion engines and be tested at the local and regional scale. Vessels like ferries and fishing boats are good candidates for demonstration projects because they require less energy and return to the same dock every night for refueling.
To meet this challenge head on, we have received a $500,000 CAD Google.org grant, as part of their company-wide commitment to sustainability and support for the development of technology that can be used to tackle sustainability issues at scale. This grant will go towards mobilizing key partners along the entire supply chain to develop the first Canadian zero-emission lobster vessel. Together with Membertou First Nation, we will build and manage a project team with representatives from across the supply chain. Google.org will also provide Oceans North with donated Google Search advertising to help us reach a wider audience, cultivate supporters, and share our resources with the public.
This project is the necessary first step in decarbonizing Nova Scotia's lobster fleet, which is estimated to be responsible for 82 million kgs of emissions annually—the equivalent of about 20,000 cars. However, a recent fleet assessment shows that 70% of the approximately 3,200 vessels that make up the broader Atlantic lobster fleet are prime candidates for electrification.
This work doesn't end in Nova Scotia. There's an opportunity to scale across the Atlantic provinces, and eventually to the roughly 25,000 similar vessels all across Canada. We all need to work together to build sustainable systems for our oceans and today represents a big step forward in achieving that goal. We look forward to sharing our progress along the way, and would like to thank Google.org for their support. Follow along with us on Twitter, Facebook or Instagram and sign up for our newsletter as we work towards building the first generation of zero-emission lobster fishing vessels.