Now streaming on YouTube: The Drop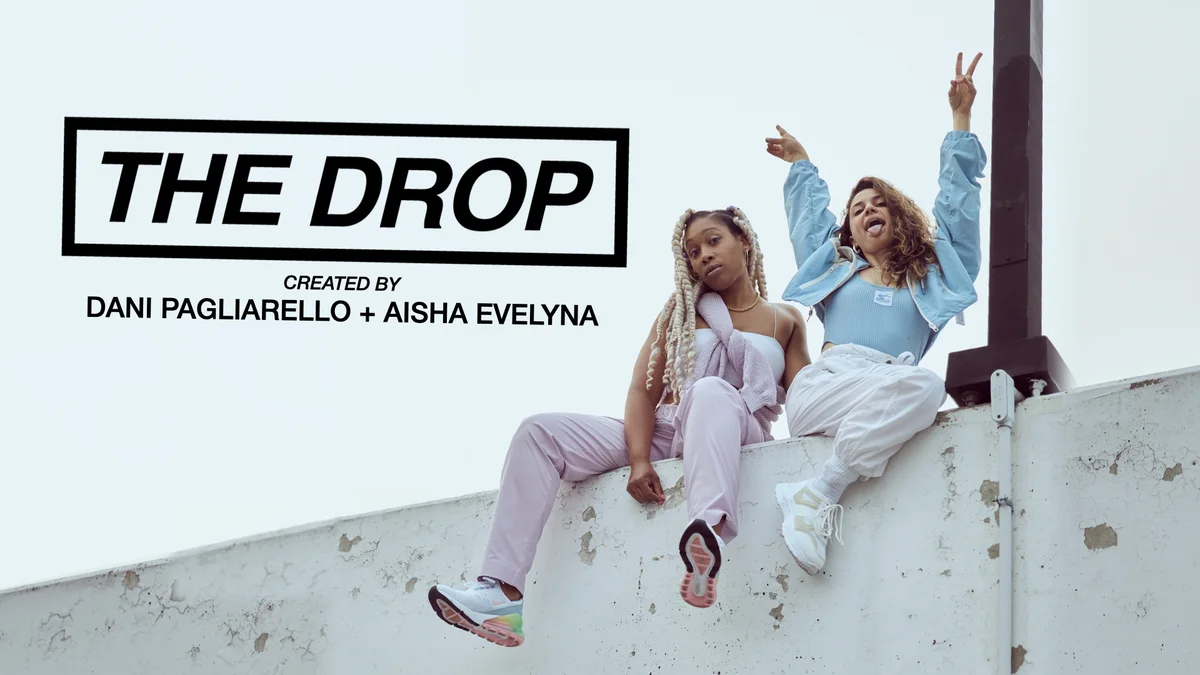 From creators Dani Pagliarello (The Handmaid's Tale) and Aisha Evelyna (Slo Pitch), THE DROP is an edgy new comedy with an all-Canadian cast, including Aurora Browne (Baroness Von Sketch Show), Danté Prince (Detention Adventure), Samantha Brown (Y: The Last Man), Andrew Robinson (The Strain), Mishka Thébaud, and Mark Little (Mr. D).
We spoke with the writer/director/actor duo about their new project, and what viewers can expect. Stream the show now on Narcity's YouTube channel.

First, many congratulations on this new project! Tell us about THE DROP and what viewers can expect?
Dani & Aisha: Our show is about female friendship - that has an edge of transactional necessity. It's about Gen Z's hustling as they work the city's hottest drops as line-waiters. Line-waiting is when someone (usually wealthy) pays you to wait in line for them - because time is the greatest commodity. Expect SICK streetwear and comedic turns of events. But don't expect to see our lead characters chase boys. They don't have time. Do you know how much rent is in the 6ix?!
LOL. So where do you get your inspo from?
Dani & Aisha: THE DROP is a love letter to TORONTO. We got our inspo from living here. It's whacky, yo.
We also love physical comedy, much like the shows you'd see on Comedy Central. We wanted to create a female buddy comedy to add to the canon. The world of THE DROP gets weird like Broad City and High Maintenance - which both began as web series and feature the creators as the series leads.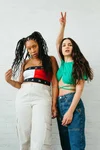 Tell us what you think viewers will love?
Dani & Aisha: People will love the comedy and the characters. From our characters Zara and Polly to a guy named… Bay Street Douchebag. They're all wildly colourful, but we all know someone a bit like them. Also, getting an inside eye on the subculture of line-waiting and streetwear is fascinating. No one's done a show about this before.
Any teasers or cameos we should watch for?
Dani & Aisha: Definitely! Watch for special appearances from Jane Kaczmarek (Malcolm in the Middle), Nicole Power (Kim's Convenience), Kris Siddiqi (Baroness Von Sketch Show), Patrick Ronan (The Lost Symbol, Man Seeking Woman) and Nigel Downer (Ghosts, Bit Playas).
How can fans can watch this new project?
Dani & Aisha: You can find THE DROP on Narcity's YouTube channel beginning May 5. We love YouTube - it's free, and anyone in the world can watch our show because it's not geo-blocked. We wanted to reach an international audience because the show is super relatable to anyone living in a big city!