MicroMentor, with support from Google.org, aims to expand access to mentorship in MENA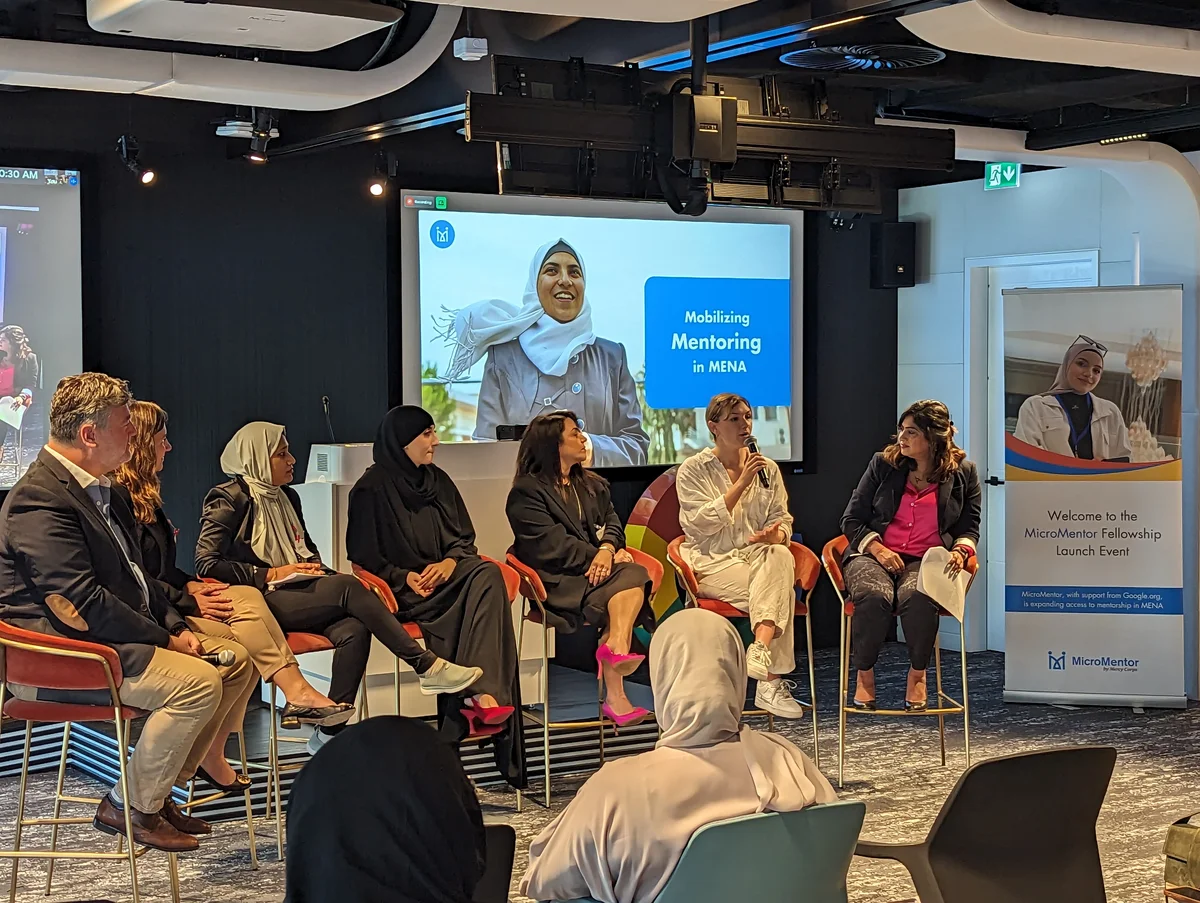 Mercy Corps' MicroMentor is working to expand access to mentorship for underserved and difficult-to-reach entrepreneurs in the Middle East and North Africa (MENA) through the development of an open-source mobile mentorship app. The application will be developed with pro bono support from Google through a dedicated team of Google employees participating in the Google.org Fellowship program. The project aims to reach 5000 female business entrepreneurs with no-cost mentorship, and relevant decarbonization content to adopt best practices by 2025.

MicroMentor reports that in 2022, entrepreneurs with mentors were 12% more likely to access financial capital than those without, and 51% of female-owned small businesses increased their revenue when they worked with a mentor. Yet, many entrepreneurs lack access to those powerful connections and resources.

To increase access to virtual business mentoring and create long-lasting jobs for female entrepreneurs in MENA and around the world, MicroMentor will be building a mobile app that aims to dramatically increase access to social capital via business mentorship and will be designed to be easily adopted by other mentoring organizations for broader impact. A team of 8 dedicated technical Google.org Fellows - including Google engineers, UX Designers, program managers and more - will be working with them full time on a pro bono basis to support the app design and development. The app will use advanced technology to enable easier access to mentors and decarbonization content for underserved entrepreneurs through improved mentor matching, virtual training, a user-friendly design as well as new interactive features, notifications and scheduling options. This new application will be open-source and can be adopted by others working in the mentoring space, impacting the sector at large.

The support from the Google.org Fellowship builds on a $1 million grant from Google.org to support MicroMentor's work to increase the knowledge and adoption of sustainable business practices for MSMEs in the region.

The project was marked by a launch event today at the Google Dubai Innovation Hub to raise awareness of the importance of business mentoring as a key economic development lever. Regional industry and government leaders were among the attendees who learned about Google.org's latest investments in MENA to support entrepreneurs in building sustainable businesses.