Shahid content now available in "What to Watch" feature on Google Search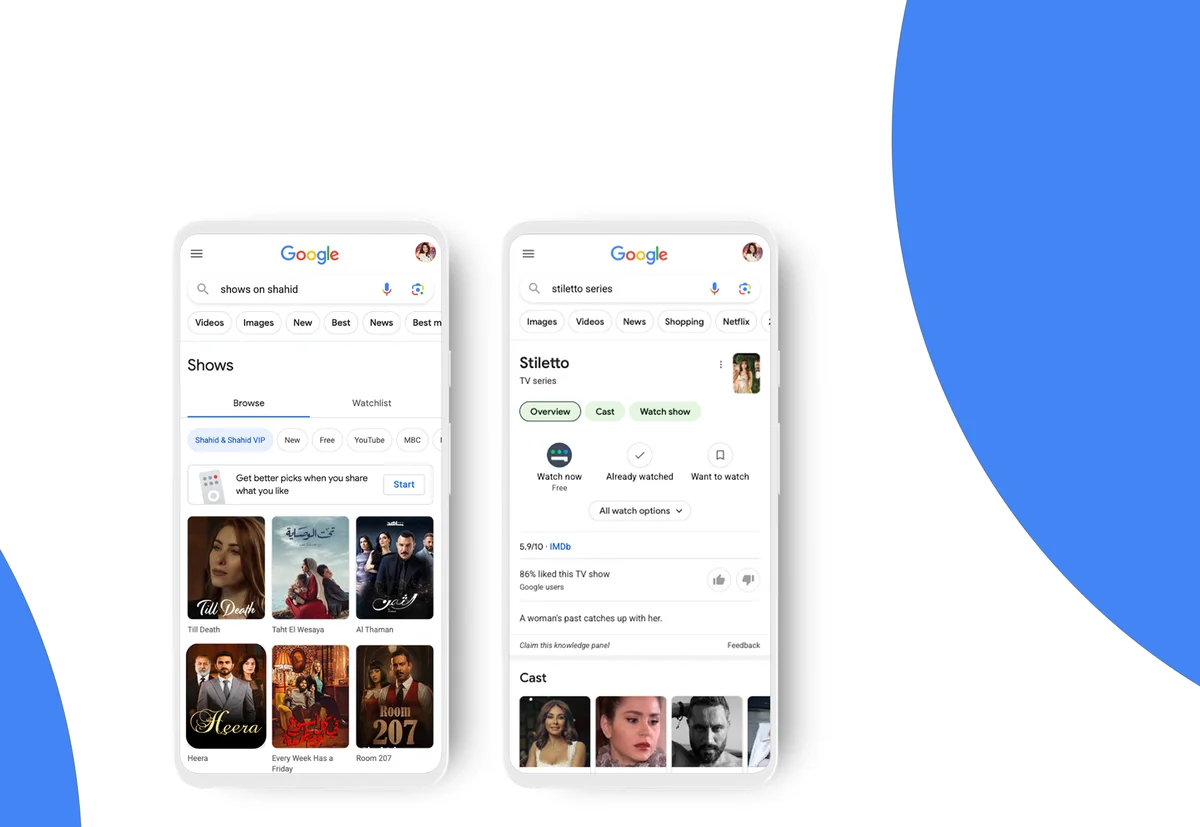 Read the blog in Arabic.

We are happy to announce our partnership with Shahid, the world's leading Arabic streaming platform by MBC GROUP, to feature its content on Google Search. The content is now available under the 'What to watch' feature on Search. Those based in the United Arab Emirates will now be able to explore on Search the latest shows and series from Shahid's content library. People will also be taken directly to Shahid's site or mobile app via the 'Watch Now' icon, creating a more seamless experience.
We are absolutely thrilled to be partnering with Google, as the first regional streaming service on Watch Actions, to bring Shahid's vast content library directly to our audiences in Google search results.
Google's 'What to watch' feature makes finding and choosing favorite shows easier than ever before. Now, UAE residents can also use Search to explore Shahid's content lineup by searching for specific series or shows, or just by typing "series on Shahid or MBC". The feature was soft launched in Ramadan of this year and is currently available in English and Arabic for UAE residents and will hopefully soon be available in other countries across the Middle East and North Africa region.

Searches for Arabic series (مسلسلات عربية) on Google increased by 19% in Saudi Arabia year on year, and by 33% in Egypt for Egyptian series (مسلسلات مصرية) year on year, with "Gaafar El Omda" and "Darb Nar" being the most popular shows in both countries.
The feature is available in English and Arabic