3 ways to improve video viewability and grow revenue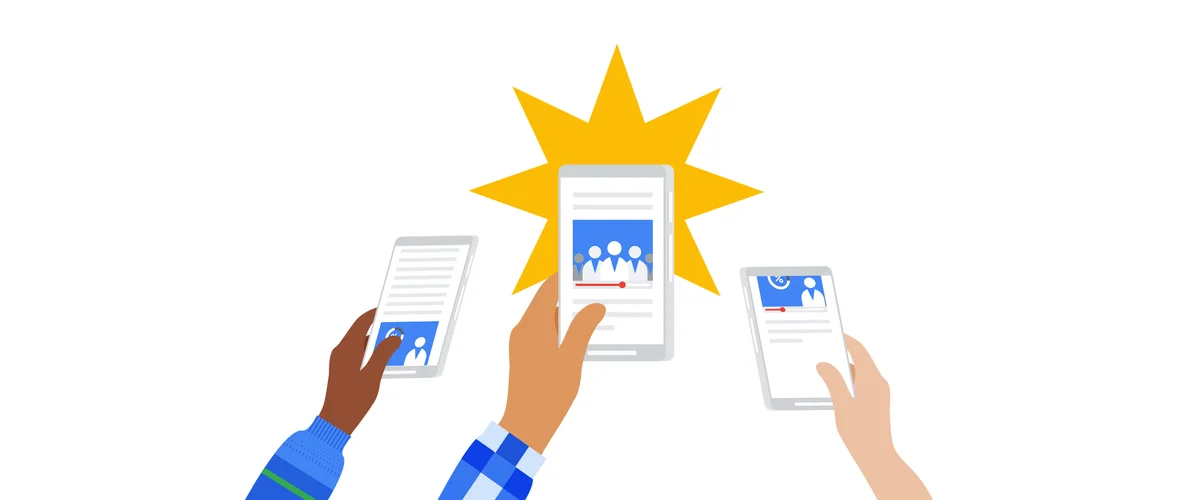 Video content has reached new heights and more screens than ever before, making video ads one of the most engaging and effective ad formats today. But as people gain more control to watch video content anytime and anywhere, there are still a number of design and technical factors that can get in the way of people actually seeing those video ads. For video ads to work, people have to be able to see them—that's where viewability comes in.
Higher viewability can lead to better viewing experiences for users, better results for advertisers, and increased demand, fill rates, and revenue for publishers. In fact, increasing the viewability of video ads from 50 percent to 90 percent can result in more than an 80 percent revenue uplift for publishers (averaged across desktop and mobile sites) according to internal data.
To help publishers capture these opportunities and improve the viewability of their instream video ads on websites and apps, we've identified the 3 P's of viewability—premium experiences, placement, and player.
1. Premium experiences, everywhere people are watching
A premium video experience can drive more value for your viewers and make your video ad inventory more appealing to advertisers. By making your videos load quickly, easy to find, and offering captivating content across screens, viewers will keep returning to your platform and your viewability rates can increase.
An impactful update you can make is to improve the speed of your website or app. Start by using tools like PageSpeed Insights or App Speed reports to understand your existing speeds. Then, try implementing solutions like lazy loading for article pages (waiting to load a video until someone scrolls down to it on your website or app), which can decrease latency and increase viewability rates.
2. Placement—making it easy for people to find and watch your video content and ads
The placement of your videos can make a big difference in your viewability. To make it as easy as possible for people to find and watch your video content and ads, place videos in an optimal location. You can run tests to identify where users spend time on your website or app and place the video player in those locations. To do this, try moving your video player to a different location on your website or app, and then measure if viewability rates change in your Google Ad Manager viewability reports.
3. Player—implementing larger video players can maximize viewability
Typically, the larger the video player, the more viewable the ad. By increasing your instream video player size to fill the majority of the screen, you can increase the viewability of your video ads. For example, according to the
State of Ad Viewability report
published in September 2018, a 2560 x 1440 video player has the highest viewability rate at 95 percent. Evaluate your video ad inventory sizes and move away from smaller video ads that don't deliver the viewability rates desired by you or your advertising partners.
Using Ad Manager to measure your video viewability 
If you're just getting started with video viewability, make sure you have the Google Ad Manager Interactive Media Ads SDK implemented on your websites and apps to enable Google's MRC-accredited viewability solution, Active View. We also recommend using the Open Measurement SDK for mobile apps, which offers publishers a single SDK that can be used by multiple measurement providers to measure in-app viewability.
Google Ad Manager offers a variety of reports to help you understand and optimize your video ad viewability. You can combine different reporting dimensions, such as creative size and custom criteria such as above-the-fold or below-the-fold placements, to understand potential areas for improvement and ways to implement the 3 P's of viewability.
Following these best practices can have a big impact on improving the viewability of your video ads, and make the video ad experience better for everyone—users, advertisers, and publishers. For step-by-step recommendations on ways to improve the viewability of your video ads and measure your viewability in Google Ad Manager, download our guide on Video Viewability Best Practices for Publishers.