9 lessons from our 2021 commerce partner summit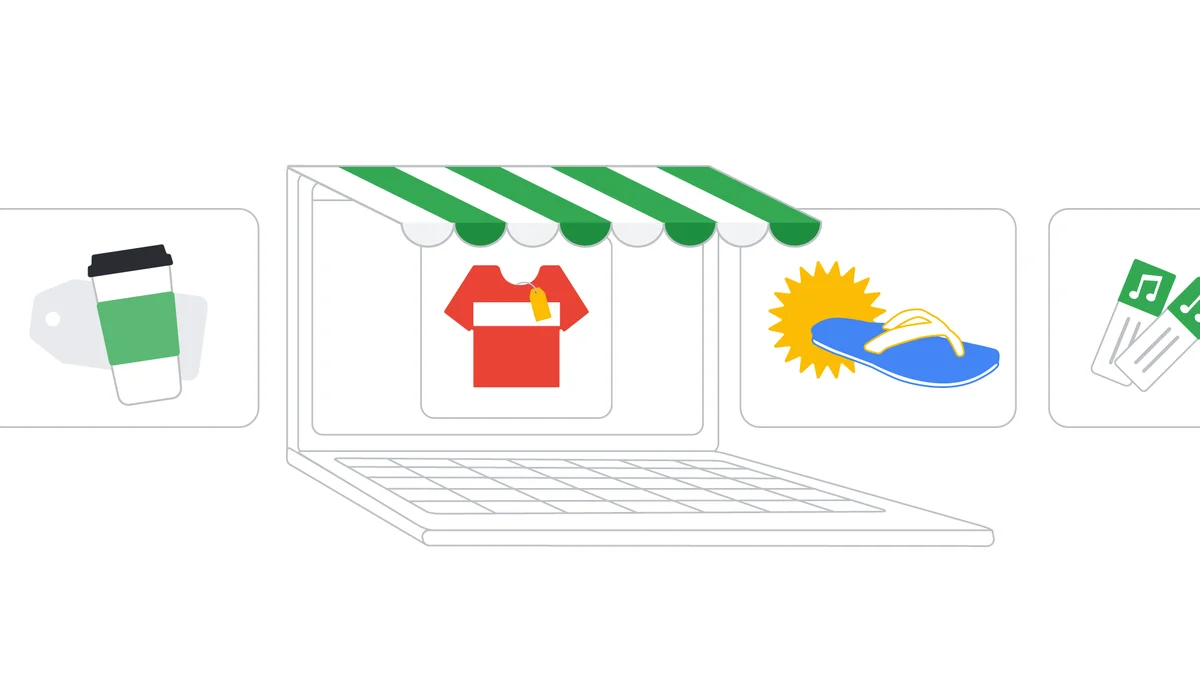 What is the future of retail media? Earlier this month, Google hosted more than 100 leaders from nearly 50 global retailers to discuss how e-commerce platforms are transforming digital advertising. The two-day session featured inspiring talks from Google's retail partners as well as industry experts from Forrester, Tinuiti, Merkle and eMarketer/Insider Intelligence. Here are nine of the most important lessons from the event:
1. Retail media has gone mainstream
Ad spend on e-commerce properties is expected to double over the next four years. Retail ad spend grew nearly 50% in 2020 and will reach more than $40 billion by 2024, per Nicole Perrin at eMarketer. It's the fastest growing sector of the digital ad market, exceeding even connected TV.


2. Retail media benefits brands, merchants and consumers
Merchants can monetize their traffic and generate incremental income with minimal investment. Brands can sell more by reaching shoppers as they're making purchase decisions. Consumers are exposed to relevant products without having to surrender more personal information. It's a win-win-win, says Forrester's Sucharita Kodali.


3. Post-pandemic e-commerce and ad spend will continue to grow
eMarketer projects that U.S. e-commerce sales in 2021 will grow 18% to $933 billion. By 2024, more than 20% of all retail sales will be transacted online. As retail sales increase, ad spending is expected to follow.


4. Retail media is grabbing a bigger slice of the marketing pie
Retail media started with search placements, such as Sponsored Products, but advertisers are starting to incorporate a full funnel experience, driving conversion, consideration and awareness through display ads. Marketing budgets initially earmarked for other purposes are shifting to paid media, bought programmatically, using data at scale to reach audiences and measure results.


5. Non-endemic budgets are becoming increasingly important 
Non-endemic ads — ads run by brands whose products are not sold in the online stores in which they're advertising — have been purchased by more than half of all CPG brands, according to Merkle. These advertisers are finding retail sites an effective way to reach potential customers, especially as third-party cookies are phased out. Even then, some retailers still must be convinced that accepting non-endemic ads is the right move, says Merkle SVP Janine Flaccavento.


6. Display and video formats can help build brand loyalty
Retail media networks' display and video ad formats are growing faster than Sponsored Products, per eMarketer's Nicole Perrin. Brand advertisers prefer these display formats because they can highlight multiple products, getting customers interested in more options and building loyalty.


7. First-party data activation is critical
As cookies are deprecated, first-party data becomes crucial to a brand's ability to make meaningful connections with customers and drive measurable outcomes, notes Best Buy's Director of Ad Platforms Strategy, Mark Heitke. Using ads driven by first-party data, Best Buy boosted conversion rates up to 45% and delivered a ten-times return on ad spend for the consumer electronics retailer.


8. Agencies play a vital role
Dealing with multiple retail media networks adds complexity for brands. Agencies can help manage that complexity, but they could benefit from tools that make it easier to execute across multiple networks. 


9. Retailers need to take action
Stop: Watching and waiting. If you're a retailer not yet involved in this space, it's time to offer brands options for formats and personalization.
Start: Developing audience insights. Understand which insights might be interesting to particular brands, both endemic and non-endemic.
Continue: Focusing on ad experiences that are a win for advertisers and consumers. Consumer attitudes towards ads on retailer sites tend to be more positive, especially when they are helpful and relevant. Make sure your ads are appropriately targeted.