New ways for publishers to activate first-party data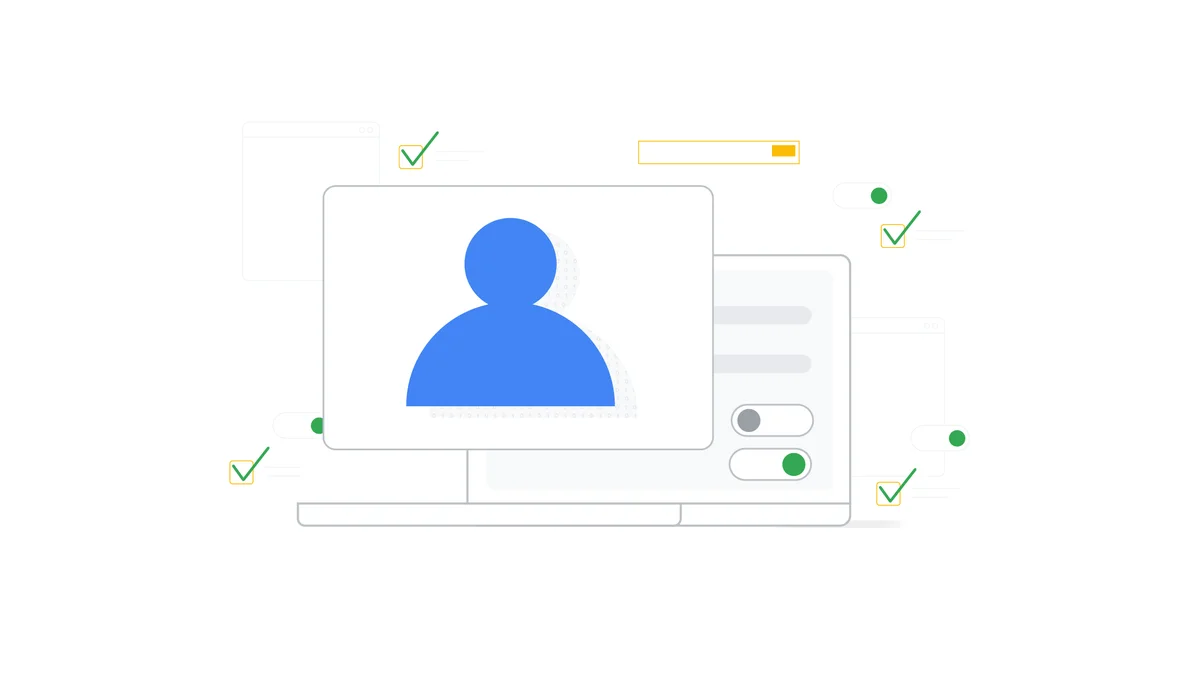 It's no secret that the digital advertising ecosystem is evolving. And at the center of all that change is user privacy. The way that publishers, advertisers and technology providers handle and activate user data is being reconsidered and reimagined to more effectively protect people's personal information online.
Web developers and technology providers are leading open-source initiatives like the Privacy Sandbox to address this challenge. But other areas of investment, like first-party data, are largely being driven by publishers and brands who are uniquely positioned to establish and deepen direct relationships with the people who love their content, products or services.
As we've shared in the past, we believe first-party data is poised to play an important role in the future of digital advertising. That's why we're launching new features that will make it easier for our publishing partners to maintain direct relationships important to their businesses and scale the use of their first-party data in ways that meet people's expectations for data protection.
Activating first-party data in the programmatic auction
Today, we are launching new functionality that enables publishers to share Publisher Provided Identifiers (PPIDs) — pseudonymized first-party identifiers that are created and controlled by publishers — with Google's programmatic demand. By helping publishers expand the use of their first-party identifiers to more transaction types, like the Open Auction, our partners will be able to show ads that are more relevant to their audiences, which will increase the value of their programmatic inventory.
In our initial experiments, we observed that Beta partners experienced an increase of 15% or more in programmatic auction revenue when passing PPIDs in inventory without other identifiers.1
---
"By partnering with Google to test PPID for programmatic demand, we've seen significant revenue improvements in browsers where third-party cookies are not available. With the wealth of powerful first-party data Hearst Magazines generates in facilitating commerce activity from our sites, we're excited by this progress and look forward to seeing what solutions Ad Manager builds to help publishers navigate today's privacy environment."
Scott Both
Vice President of Programmatic Monetization & Operations, Hearst Magazines
---
"At Pelmorex, finding privacy-first solutions is an important part of our long-term monetization strategy. That's why we recently partnered with Ad Manager to test PPID for programmatic. The ability to bring our own data to the auction offers the potential to increase the value of our programmatic inventory now and in the future when third-party cookies are fully phased out."
Darren Bulakowski
Head of Monetization & Programmatic, Pelmorex Corp, The Weather Network
---
Before sharing PPIDs with Google demand, Ad Manager turns them into per-publisher partitioned IDs, so users cannot be identified across other publishers' sites and apps. Then Google Ads and Display & Video 360 aggregate the anonymized data from participating publishers to help build audience segments. Using these segments, advertisers can programmatically deliver relevant ads on publishers' sites and apps based on first-party data. In addition to helping publishers earn more revenue in the auction, the data also unlocks core functionality for advertisers, like cross-device reach, frequency management, and creative optimization in programmatic inventory without third-party cookies or other identifiers present.
It's important to note that advertisers using segments built with PPIDs will not have visibility into underlying user data or the IDs themselves, and because PPIDs are unique to each publisher, there is no way to match identifiers or create profiles across sites.
Audience segments created using PPIDs will only be made available in programmatic auctions when there are no other identifiers present. This means that PPIDs will have no impact on publishers' programmatic inventory where third-party cookies or other identifiers are still provided. Additionally, PPIDs passed to Ad Manager cannot contain personal information or device IDs and Google has no visibility or access to the underlying data.
Supporting publishers' direct relationships
We understand that publishers often work directly with many third-party buying partners — Authorized Buyers and Open Bidders — across the ecosystem to maximize the value of their inventory. That's why we've long supported these trusted, direct relationships between publishers and buyers, and built solutions to help our partners monetize in the best way for their businesses.
In March, we shared that we are building a new feature to enable publishers to securely share encrypted signals with Authorized Buyers and Open Bidders via Ad Manager. We've since made progress based on feedback from our partners, and in the coming months, we'll onboard additional Beta partners and increase the functionality to include app and video inventory. We're also continuing to make workflow improvements in the Ad Manager dashboard, including troubleshooting tools and controls to make it easier for publishers and their partners to use the feature. Our goal is to make encrypted signals available to all publishers and their Authorized Buyer and Open Bidder partners in 2022.
Similar to how PPIDs are used to pass first-party data to Google's programmatic demand, encrypted signals from publishers will allow publishers to share their data directly with other trusted buyers. Publishers who opt to use this feature will have full control over what data is passed and which bidders receive the signals. Ad Manager will only route the signals on behalf of the publisher and will not be able to read the signals.
Investing in first-party data is a privacy-forward way that publishers can increase the value of their programmatic inventory now and in the future. Given the feedback we've heard from partners, we have prioritized this product area and will continue to develop features that empower publishers with the data and identity tools they need to prepare and grow their businesses.
1. Google Ad Manager Internal Data, August 2021