Selling inventory is easier with Google Ad Manager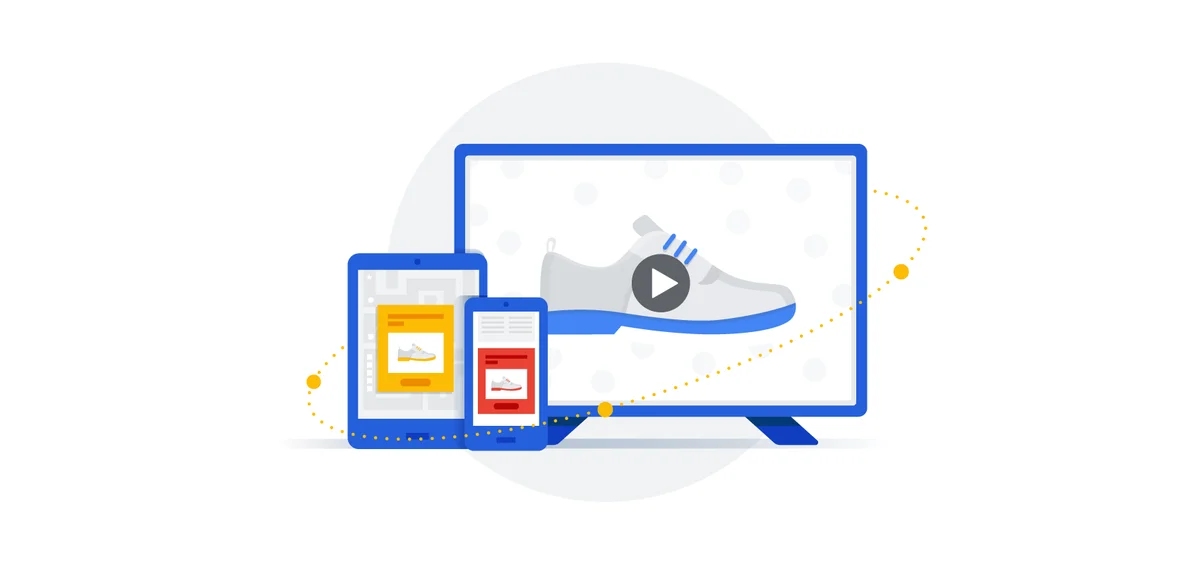 The digital landscape is evolving, and savvy publishers are evolving with it. There are more opportunities than ever for advertisers to reach their desired audience, no matter what platform, channel, or device consumers are using.
That's why we launched Google Ad Manager—to help you grow revenue wherever people are watching TV, playing mobile games, noodling around on their desktops, or engaging on social media. Here are a few ways you can use Ad Manager to get the most out of your ad inventory.

Tailor your inventory to meet advertisers' goals
Start by taking control of your inventory. Ad Manager lets you segment inventory in multiple ways, so you can meet demand for ads that reach specific audiences. For example:

Key-values: You can get even more granular by using key-values, such as a specific search keyword, to provide the exact audiences advertisers want to reach.

Audience: Organize your inventory from your sites and apps according to your audiences' interests.

Devices and browsers: Organize inventory according to device type, browser, or operating system. You can even use browser language. Want to reach only Spanish-speaking Safari users? No hay problema.

Geography: Segment your inventory based on countries, regions, U.S. metro areas, U.K. TV regions, cities, and postal codes. You can also specify places to exclude. Think globally, advertise locally.

Delivery: Use Ad Manager's delivery tools to see which ads in your inventory delivered on your page and why, then manage delivery speed, frequency caps, and day and time segmenting (dayparting) to maximize their ROI. Be surgical and precise.


Five ways to sell your inventory on Ad Manager
Regardless of how you work with buyers and advertisers, Ad Manager can help you get the most out of your inventory. So once you've optimized your inventory, Ad Manager can help you sell it in a variety of different ways:

Direct sales. Your in-house team can directly negotiate high-priority ads, such as sponsorships, full-page takeovers, and custom creative integrations. Or, you can create valuable "share-of-voice" ads that give advertisers a certain share of the page views on your site.

Programmatic Guaranteed. Ad Manager's programmatic features allow you to automate negotiation and sales of your inventory, simplifying the process and reducing the potential for human error. Programmatic Guaranteed campaigns allow you and the buyer to agree on a price and terms for premium inventory ensuring you reserve your best inventory for your highest value advertisers. By offering advanced capabilities for buyers, including global frequency management and the ability to use their own audience lists, Programmatic Guaranteed brings new value to your direct sales business.

Exchange Bidding. Invite trusted third-party exchanges to engage in a unified real-time auction. By allowing multiple exchanges to compete with each other, publishers can make more money for their inventory, while maintaining some control over ad quality.

Open Auction. Let Ad Manager automatically select the highest paying ads that match your business rules from all advertisers bidding in the Open Auction.  In other words, Ad Manager will help you find ads in the open auction, that can help you earn the most revenue.

Private marketplaces. These include both Private Auctions and Preferred Deals. A Private Auction gives a select group of buyers access to inventory before it becomes available in the open auction. Preferred Deals bypass auctions completely, with the publisher cutting a deal at a fixed price with one specific buyer. Both options give high-value remarketing buyers access to more inventory.

Integrate your ad management to capture revenue across all buyers
No matter how you sell your inventory, Ad Manager's rules-based management system automatically synchronizes advertiser blocks across all your deals and inventory, artfully steering clear of any conflicts. It's a comprehensive ad sales platform that helps organize your inventory and optimize your connections to customers. By allowing you to connect all your inventory to all your advertising partners in one place, you can earn more and grow your business.