A new way for legal firms and estate agents to reach more customers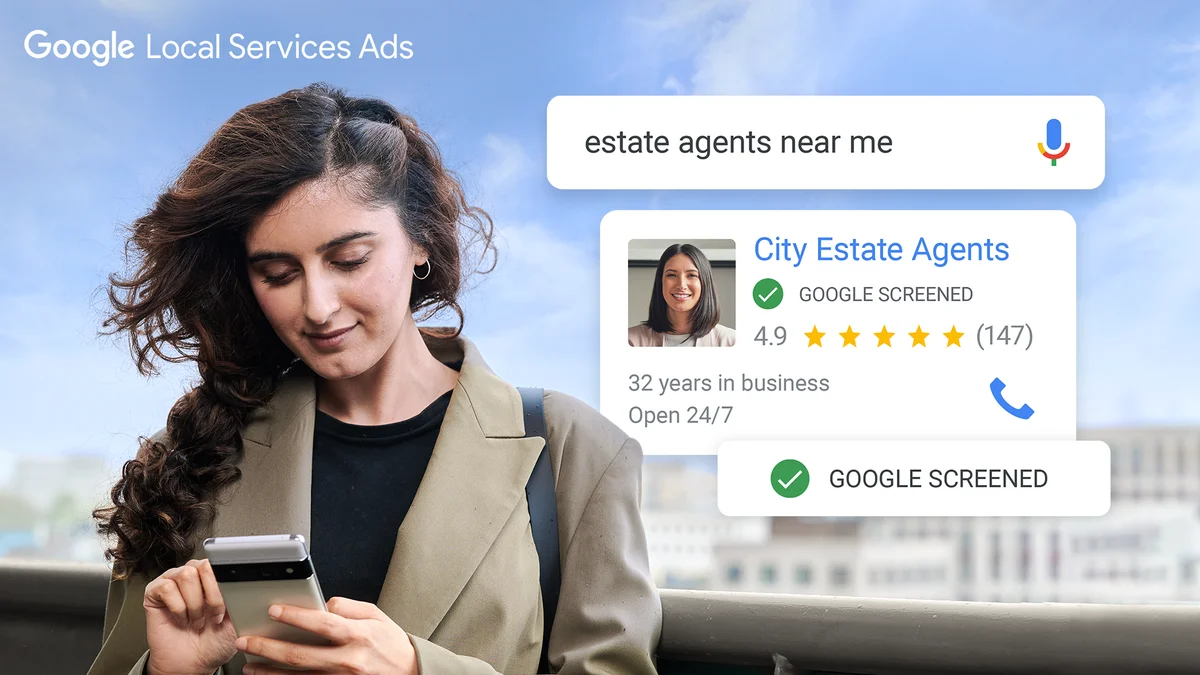 Local business owners know better than anyone just how important it is to stay connected with the people in your community — and to be there when they need a hand.
That's why back in 2020, Google launched Local Services Ads across nine European countries — giving plumbers, carpenters, electricians and more than a dozen other home service providers a new way to generate inquiries, get more bookings and grow their business.
Now, Google is expanding Local Services Ads in the UK by making it available to the more than 23,000 legal and estate agency firms operating in the London area.
Show up at the right time, and only pay when your ads get results
When people need a local business, they often search on Google. And if they need a local business like yours, you have the opportunity to appear in the ad space at the top of their results page. From there, they can simply click to phone or message you via your ad. You can choose which geographic areas you want to advertise in — and even have your ads appear on certain days or times of the day. Whatever's best for you.
Plus, you can set a fixed monthly budget and you only pay for leads. The Local Services Ads website has a handy tool to help you work out a monthly budget based on the number of leads you'd like to get. You can also increase or decrease the amount you spend — and pause or stop your ads at any time.
Stand out from the crowd and inspire confidence in your local business
With Google badges, your business can gain a competitive edge by showcasing that it is licensed (where applicable), insured and registered. Verified badges, such as the Google Guaranteed badge for home service providers or the Google Screened badge for legal and estate agency firms, enhance your business's visibility and credibility when earned and displayed on your ads.
Your ads can also feature a detailed profile page about your business, plus a headshot of you or your team for extra credibility and that personal touch.
Right now, Local Services Ads in Europe are available for home services in the United Kingdom, France, Germany, Spain, Italy, Ireland, Switzerland, Belgium, Austria and now for London-based estate agents and legal professionals. However, with more businesses looking to connect with new customers, we're looking at ways to expand the offering further. In the meantime, you can already sign-up to become a Google Screened or Google Guaranteed provider, or learn more about Local Services Ads through our website.