3 app measurement strategies for business growth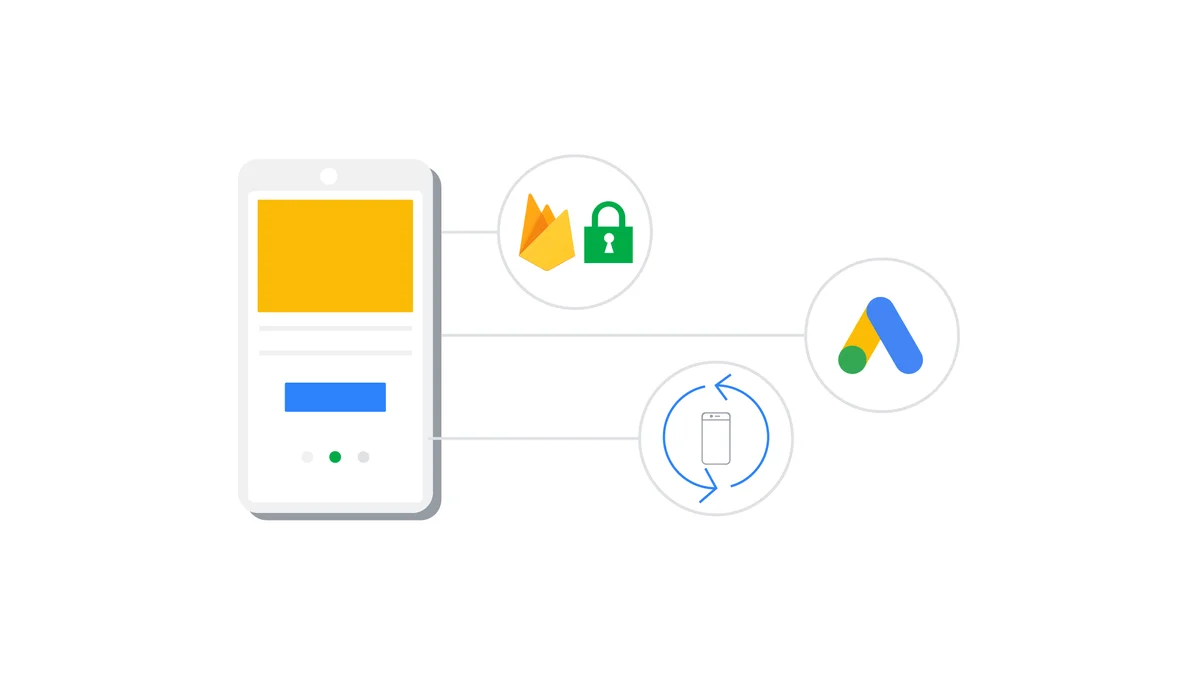 Marketers are investing more in their apps. In fact, 81% of retailers and 75% of e-commerce companies plan to increase their investment in promoting their mobile apps over the next 12 months.1 That's why we're introducing new tools to help you more accurately measure cross-platform conversions, strengthen campaign performance with privacy-focused measurement and adapt to shifts in platform standards on iOS and Android.
Set up cross-platform conversion measurement
People search across various sites and apps before taking action, with the average consumer switching five times between mobile web and apps in a 30 minute-session2. Without cross-platform conversion tracking, you'll have measurement gaps and limit optimization across your web and app campaigns. To help advertisers more easily set up conversion tracking, we've been alpha testing Web to App Connect, a toolkit that guides advertisers through the process step by step.
It's also essential to prioritize frictionless web-to-app experiences for customers that already have your app — which you can do with deep linking. For example, let's say a customer is searching for new shoes on her mobile browser and sees your ad. With deep linking, she will land on the in-app product page and can check out faster, improving the customer experience and driving better campaign performance. On average, advertisers who have implemented deep linking are seeing over 2X uplift in conversion rate.3 Creating this smooth experience requires technical implementation, and Web to App Connect offers tools to help simplify this workflow.
Canadian Tire, one of the leading retailers in Canada, has already seen success implementing optimized experiences with Web to App Connect.
Web to App Connect made it easier for my team to collaborate with our developers to ensure our app users aren't having clunky experiences.

Optimize performance with privacy-focused measurement
To be set up for long-term success, today's leading marketers should prioritize measurement solutions that both deliver performance and protect user privacy. Google Analytics for Firebase, our privacy-forward measurement solution, provides powerful cross-platform measurement capabilities to help you understand how your users engage with your app and optimize your App campaign attribution, reach and performance.
Vinted, a European marketplace for secondhand clothing, wanted to improve app performance by achieving more in-app actions and optimizing their cost per in-app action. After implementing and bidding on conversions from Google Analytics for Firebase, they were able to achieve 128% more in-app actions on iOS compared to their existing measurement solution, increase installs by 92%, and decrease their cost-per-engagement by 22%.
After the transfer, we saw an immediate iOS performance impact and unlocked new opportunities.

When you implement Google Analytics for Firebase, you also unlock exclusive features like audience management and tROAS bidding for App campaigns. And over the next few months we're rolling out additional benefits, including:
Maximized performance: You'll have the ability to use additional consented, signed-in data to automatically improve App campaign ramp up and modeling to more efficiently reach consumers.
Expanded inventory: Connected TV continues to grow in viewership, and by early next year, advertisers will get access to this key channel and the ability to measure performance across devices.
New audience lists: You'll have the ability to more easily engage existing app users who have not been reached with push notifications.
Adapt to shifts in platform standards on iOS and Android
User expectations for privacy continue to grow, and updates such as last year's rollout of the AppTrackingTransparency (ATT) framework on iOS have made measurement more complex. That's why we're supporting solutions that help advertisers navigate these changes, including the new version 4.0 updates to SKAdNetwork, Apple's measurement API.
Throughout 2023, we're improving modeled reporting consistency for iOS app installs across measurement platforms in Google Ads. Next year, we'll also release tools for advertisers using the Google Analytics for Firebase SDK, which streamline setting up SKAdNetwork conversion values and help better optimize their campaigns for in-app actions.
Developing these new solutions will take time, but you can start taking steps today to get ahead. For example, to enhance conversion modeling and reporting accuracy, you can adopt on-device conversion measurement, a privacy-preserving solution we released earlier this year. With on-device conversion measurement, user interactions with app ads can be matched to app conversions in a way that prevents user-identifying information from leaving a user's device. You can also start setting up SKAdNetwork conversion values yourself or work with a measurement partner, such as our App Attribution Partners. Lastly, explore this guide to learn more best practices for your iOS App campaigns.
And while nothing is changing today for Android App campaigns, we recently provided an update on our participation in the Privacy Sandbox on Android initiative. We regularly share feedback with Android about its public proposals so that the new privacy-preserving technologies can help you reach the right audiences, and more accurately measure your campaign results with less reliance on tracking identifiers. And we'll be sharing what we've learned throughout 2023 on the experiments we participate in.