Chart new growth for your games business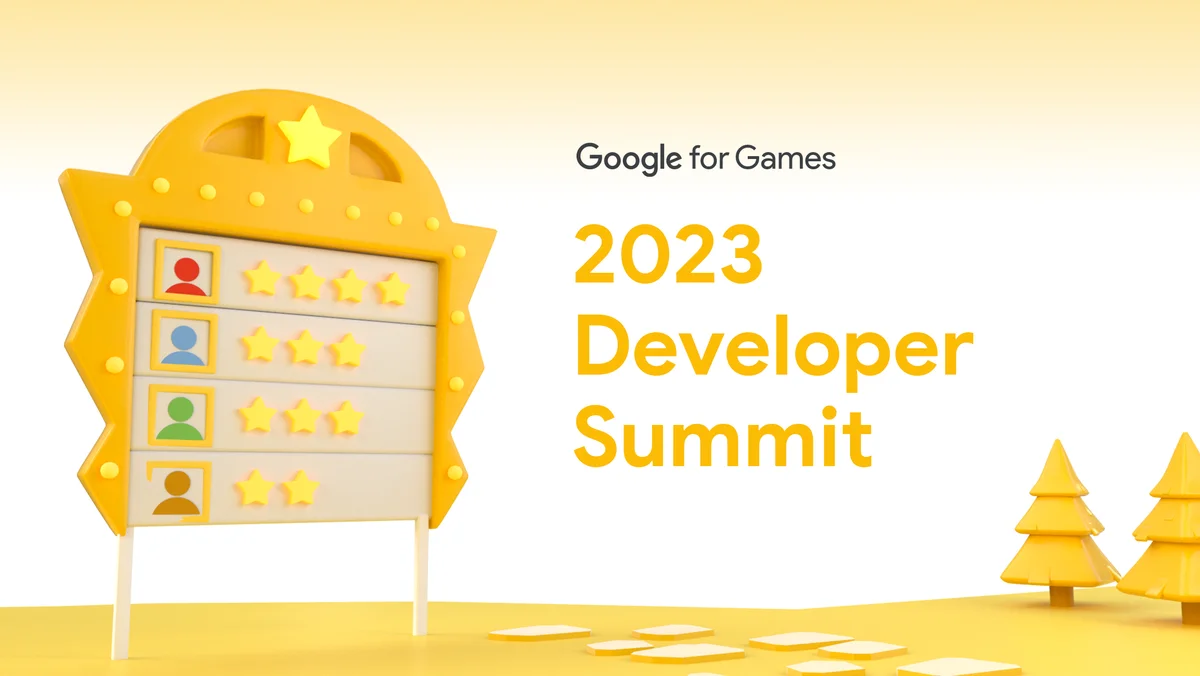 Today, game developers are facing a changing macroeconomic environment and evolving player preferences. This week at the Google for Games 2023 Developer Summit, we're announcing new tools and solutions that help pivot your game strategies for continued growth.
Strengthen your core monetization approach
A high-quality ad mediation platform can help scale your business efficiently. We're introducing enhancements to the AdMob platform to grow your revenue, and deliver substantial time and cost savings. AdMob's new buyer management and ad unit mapping workflow will help you set up ad buyers in one centralized location, and bulk create ad unit mappings for use across mediation groups.
With the AdMob bid landscape report — available in limited access for select publishers — you can improve mediation performance with detailed bid-level metrics that provide auction transparency. For example, the report arms developers with insights like top bidders for their premium inventory. It also allows publishers to filter and compare the bid landscapes of two different mediation setups from a mediation A/B test, to further optimize the auction. The bid landscape report is currently available for testing.
Filter and compare the bid landscapes of two mediation setups from an A/B test in the AdMob bid landscape report.
Other updates from AdMob to help grow your ads revenue include:
Same app key: Personalize ad serving while respecting people's privacy choices and without tracking users across apps. We've seen an average of 31% ad revenue lift on iOS — where the identifier for advertisers, or IDFA, is absent — from developers who have adopted the latest Google Mobile Ads SDK with same app key support. The feature will be available on Android soon.
New bidding partners: Access demand from Liftoff Monetize and Pangle, now available on AdMob alongside more than 200 demand partners competing in real-time and/or in waterfall for your inventory. InMobi and Mintegral demand will be available soon.
AdMob cross-promotion (limited access): Keep players within your portfolio by showing ads for your other apps using your own inventory. Increase overall lifetime value with new campaign features across performance and reporting to balance acquisition cost and revenue.
Evolve your game growth strategies across the life cycle
We're continuously improving our App campaign capabilities and privacy-preserving solutions to help you acquire and retain new users. Last October, we released target return on ad spend (tROAS) for ad revenue, an advanced bidding strategy that uses AI to find players most likely to engage with your game's in-app ads. Soon, developers with diversified revenue streams will be able to use tROAS for hybrid monetization to find users most likely to drive revenue — whether that's from in-app purchases, ad revenue or a combination of both. tROAS for hybrid monetization on Android will be in beta in the next few months.
We're also introducing new solutions to help you better measure and optimize your iOS campaigns. For example, we're continuing to deepen our integrations with SKAdNetwork, to improve the quality of our modeled reporting on iOS. If you aren't already using a Google-approved App Attribution Partner to set up your app's SKAdNetwork conversion value schema, later this year Google Analytics will be releasing new tools to help you do this. Setting up your schema allows you to assign values to the in-app events that matter to your business, so you can better optimize bidding in your iOS App campaigns for install. This bidding optimization is currently available in beta.
Set up App campaigns for engagement easily by automating campaign setup based on your reengagement goals.
Keeping players returning to your game is just as critical for game growth as new user acquisition. That's why we've made updates to App campaigns for engagement (ACe) to help you reengage lapsed players easily. For example, Automated ACe setup, currently in beta, can help to suggest campaign inputs such as audiences, assets, bidding events or deep links. Additionally, advertisers using the Google Analytics for Firebase SDK can access automatically suggested audiences, such as lapsed players and purchasers. New suggested audiences from Google Analytics for Firebase will be in beta in the next few months.
Other new features that drive engagement and performance include:
Google Play auto-install: Improve install conversion rates on App campaigns for pre-registration by enabling automatic game downloads at launch when a user pre-registers.
Gaming feeds (beta): Increase player engagement with an image feed ad format using a business data feed.
Reach uninstalled users (beta coming soon): Bring back valuable players who have uninstalled your game with expanded audience reach in ACe.
We're excited to bring you new ways to help you monetize your game, and find and keep valuable players for long-term success. Check out our full Ads keynote to hear more about how these solutions can help you drive new growth for your games business.