3 ways to keep audiences engaged in a content-driven world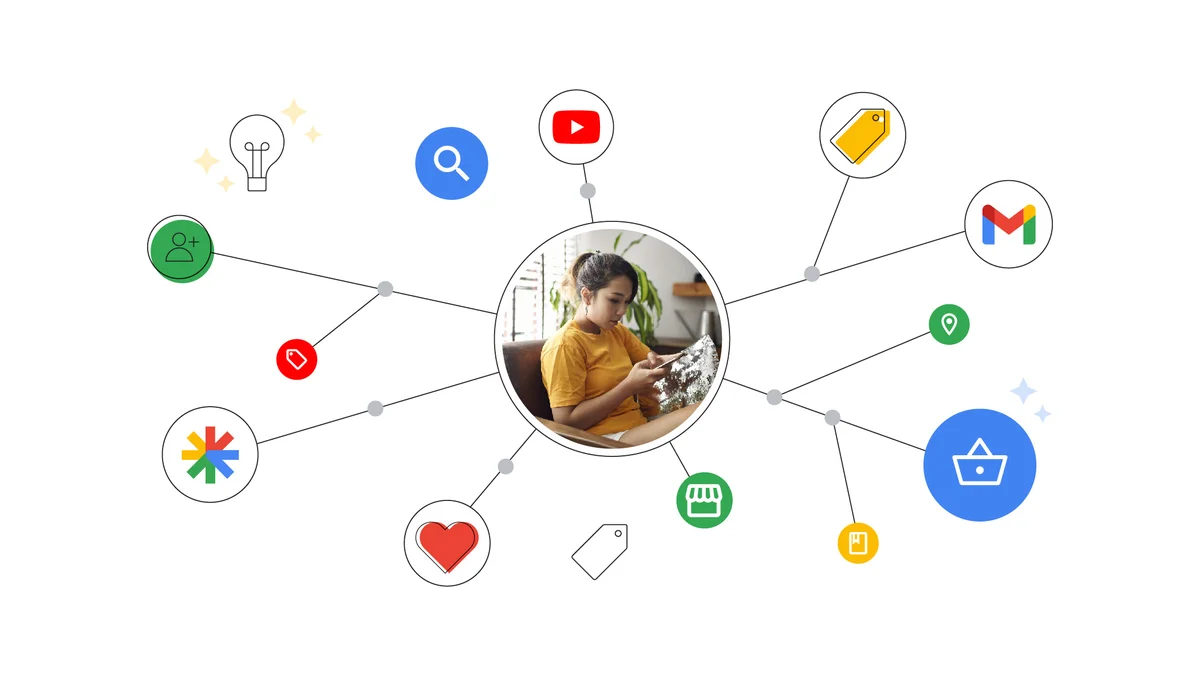 Consumers navigate a widening variety of digital content from text to image to video—and they choose to spend their time in the experiences that feel most natural and intuitive for them. Working with Ipsos, we've identified three ways to keep your audience engaged across platforms throughout the holiday season, plus new retail-ready formats and creative tools to help you drive growth into the new year.
Source: Google/Ipsos, Consumer Feed Behavior Research, August 2022

Source: Google/Ipsos, Consumer Feed Behavior Research, August 2022

Source: Google/Ipsos, Consumer Feed Behavior Research, August 2022
1. Create more tailored experiences for deeper engagement
Over half of mobile consumers use Google and YouTube alongside other platforms when researching products or brands to try,1 and 91% say they took action immediately after discovering new products or brands.2 Once they do, consumers also expect brands to deliver experiences that are relevant and helpful. In fact, two in five say they enjoy exploring Google feeds for shopping ideas because they are more personalized.3
With product feeds for Discovery ads now available in beta, advertisers can show shoppers items based on their interests and intent. Specifically, individual retailers can now use lifestyle images and short text with their Google Merchant Center catalog to deliver more relevant ad experiences. For example, a consumer interested in fitness and fashion might see sneakers in a variety of colors and styles from a new brand in their content feed on YouTube or the Google app.
An example of ads for Puma across YouTube, Discover, and Gmail.
Puma switched to product feeds from standard Discovery ads to promote its catalog during key seasons, and saw a +46% increase in return-on-ad-spend while lowering costs by 19%. "Product feeds for Discovery ads offered more ways to expand our social-style assets across new platforms," says Ashley Anderson, Senior Director of Digital Marketing at Puma. "Personalization and great performance made it easy to efficiently scale our spend."
For tips to help you craft engaging Discovery ads with product feeds, see our creative best practices.
2. Take an asset-first approach for bigger creative impact
Keeping today's consumer engaged across platforms requires creative finesse at scale—and a multi-asset approach for campaigns like social and video to enable more visual and authentic storytelling. Nearly half of consumers say they are more likely to purchase a new product or brand they see in a video ad.4
You can now scale your assets to Shorts, YouTube's new short-form video experience, to drive visual momentum with consumers watching everything from workout clips to recipe walkthroughs. You can make the most of this mobile canvas by bringing your best vertical video and image assets to the Shorts experience with Video action and now Discovery campaigns for images.
We've seen this asset-first creative approach across campaigns drive better results: more than 60% of advertisers who combine Video action campaigns with Discovery ads see incremental conversions at or below their original cost-per-action.5

Invisalign, a US-based company that designs clear aligner systems, also found success in driving interest among younger consumers by refreshing creative in Discovery ads to mirror its top-performing social assets. After implementing this new creative approach with Starcom, the brand drove a 13% increase in site traffic, with 89% of visits coming from new site visitors.
Source: Google/Ipsos, Consumer Feed Behavior Research, August 2022
3. Upgrade your storytelling with authentic and diverse representation
And last, but not least: building assets to scale doesn't have to mean relying on stock photos and generic visuals. 43% of consumers say that they are more likely to click on ads featuring people from a variety of backgrounds,6 and over half say that they are more likely to click on ads that feature people using a product.7 For the biggest impact with your audience, frame your visuals and calls to action around the wide variety of consumers who reflect your market.
We're committed to helping you build more helpful and relevant ads that help consumers engage with your business. Check out our latest tools and resources below to learn how you can:
We hope these insights and creative tools help you drive growth now and in the new year with more effective, engaging ads.