Help local customers reconnect with your store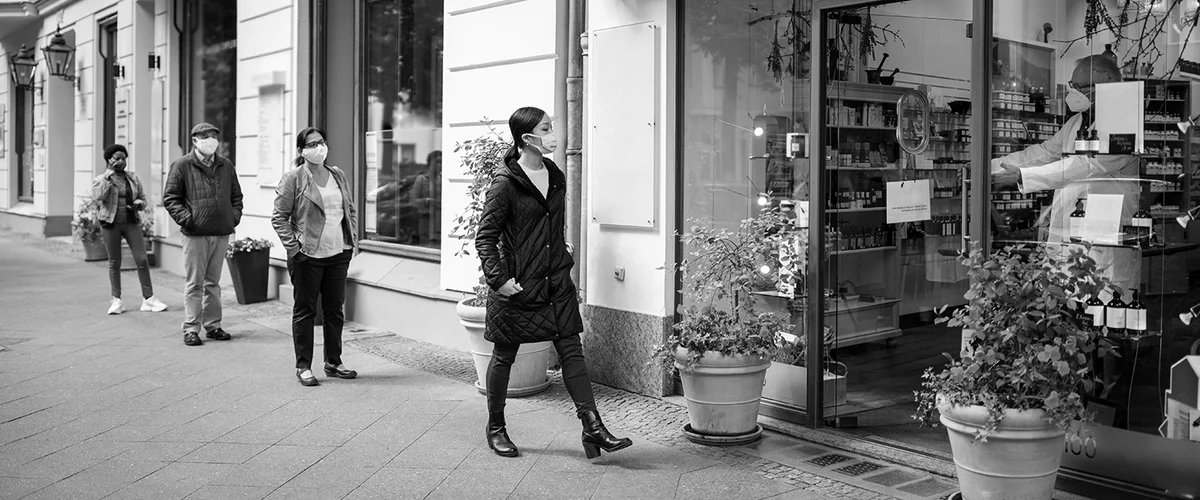 Since the start of the pandemic, people have built new habits and ways of managing their "new normal." People and businesses have leaned in to the digital world; in the last six months, we've experienced 10 years worth of change. With these changes, we are more committed than ever to helping businesses reopen and recover.
As some communities begin to open up and businesses prepare for the holidays, it's critical to help consumers know what to expect before they go in store—whether it's offering opening hours, sharing what's in stock, or noting if curbside pickup or takeout is available. Here are the new product innovations we unveiled today at DMEXCO that will help you connect with shoppers to grow your local sales.
Bring the best of your business online
People are researching their visits to local stores and restaurants online before they go. For example, searches for "curbside pick up" have grown globally by more than 3,000 percent year over year1 and searches for "takeout restaurants" have grown globally by over 5,000 percent over the same time.2 
Google My Business is a great way to keep customers up to date with the most accurate business information, especially since that information often varies by location. You can add service attributes about your business, like "In-store pickup" and "No-contact delivery"—which appear on Google and the Business Profile page—so customers know how you're operating when planning their visit. 
We're making more of this type of information available for Local campaigns, to help you connect with nearby customers when they're searching or browsing Google Maps, Google Search, YouTube, and the Google Display Network. You can now highlight dining service attributes like "Dine-in" and "Takeout." Soon you'll be able to feature retail service attributes, like "In-store shopping" and "Curbside pickup." 
Service attributes like "Dine In" and "Curbside pickup" now appear in Local campaign ad formats.

Pilot Flying J is the largest travel center operator in North America with more than 750 locations. They serve professional truck drivers and motorists, selling gas, diesel, convenience store goods and fast food. While stay at home orders decreased the number of motorists utilizing their locations, they remained open throughout the pandemic to provide services and food to essential workers, like professional truck drivers. Pilot Flying J, in partnership with their agency, Tombras, used Local campaigns to reach drivers across Google's properties, including Maps and Search. Local campaign performance generated nearly a 300 percent increase in store visits to Pilot Flying J locations compared to the previous period. VP of Digital & Loyalty Tyler Tanaka said, "Local campaigns have helped us communicate with nearby drivers on the road and connect them to our travel centers. We can keep them updated in real time so they know we're open and they can get fuel, food and other essential items at our locations along their route."
Consumers are also looking for real-time information when it comes to the products they need. Searches containing "available near me" have grown by more than 2X across regions and categories.3 We recently rolled out "Curbside pickup" for local inventory ads to help you connect local shoppers with the products they need and promote safer fulfillment options. Today, we're expanding this capability with the introduction of "Pickup later" for local inventory ads. This gives you the option to promote products that may not be available in store now, but can be available for pickup within a few days. Reach out to your Google team to learn more.
Show products that can be picked up in store in a few days using new "Pickup later" in local inventory ads.
French DIY and home improvement retailer Castorama launched its curbside pickup service within 48 hours of France going into lockdown. To keep customers informed, the retailer updated its Google My Business profile and started using local inventory ads for the first time to highlight its new curbside pickup offering. Overall, Castorama saw online sales increase tenfold over a ten-week period.
Adjusting to shifting consumer behavior in real time
We know it's more critical than ever to make the most of your marketing investment. Your campaigns need to be able to react in real time to shifts in consumer behavior—whether your customers are purchasing online or at a physical location. Smart Bidding for store visits automatically accounts for fluctuations in online conversions and store visits, and adjusts your bids for each and every ad auction.
Retail and restaurant advertisers will soon be able to use Smart Bidding for store sales to optimize for in-store transactions, not just visits. For example, advertisers can upload their first-party, privacy-safe transaction data to inform ongoing optimization—all with the goal of driving additional sales at the store level. Reach out to your Google team to learn more.
Resources to help you grow your local sales
In addition to today's announcements, we're sharing a collection of local sales resources on the Advertising Solutions Center:
Whether you're a multi-national brand or a smaller, family-owned business, we're here to help you connect more people to your stores. While we still have much work ahead, we hope these updates will help you on your path to business recovery.
---
1. Google Data, Global English, Mar 18 - May 16, 2020 vs Mar 18 - May 16, 2019
2. Google Data, Global English, Jun 17, 2020 - Aug 15, 2020 vs Jun 17, 2019 - Aug 15, 2019
3. Google Data, Global English, Feb 26 - Apr 25, 2020 vs Feb 25 - Apr 25, 2019