It's time to register for Google Marketing Live: May 23, 2023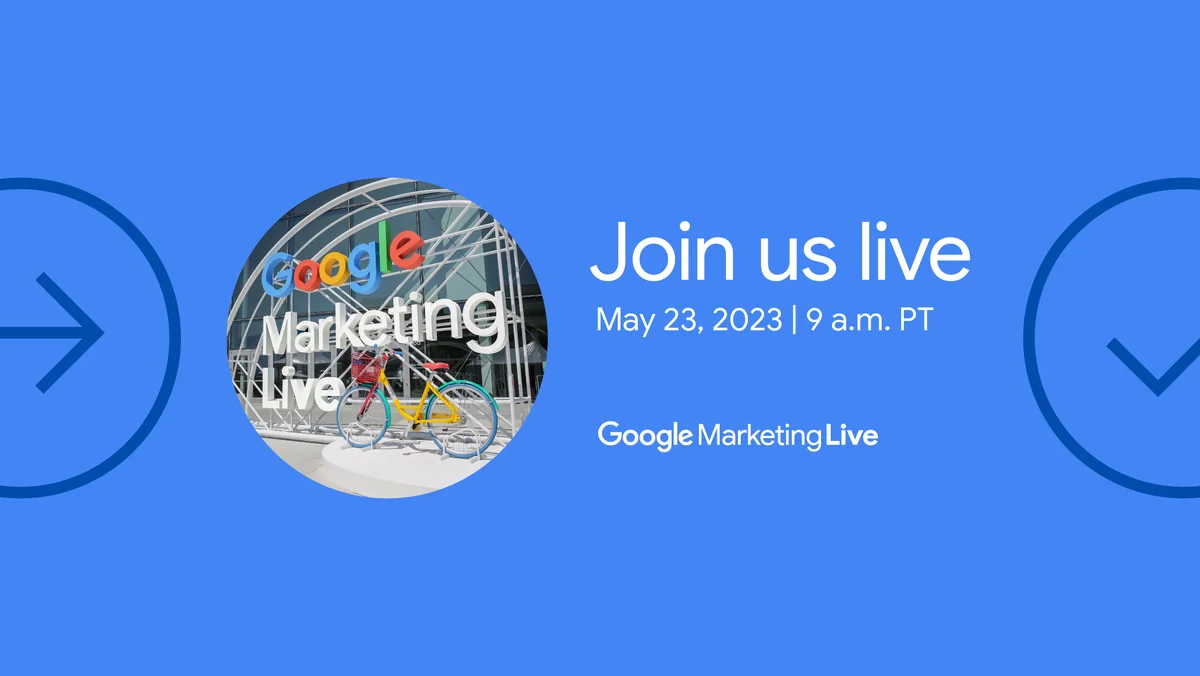 Google Marketing Live, our annual event showcasing the latest ads product innovations, is almost here. Register now to get a virtual front row seat on Tuesday, May 23, at 9 a.m. PT.
You'll discover how our AI-powered ads solutions can help multiply your marketing expertise and drive powerful business results in today's changing economy.
Join the global livestream starting with our pre-show at 8:55 a.m. PT, followed by the opening keynote at 9 a.m. PT. Then, Technology Broadcast Journalist Laurie Segall and Google VP Jason Spero will host a special deep-dive session about our newest product announcements, including Q&A with the teams that built them.
Here's what you can expect:
Get a front row seat
Learn about our latest AI-powered ads products designed to help you deliver next-level growth and profitability.
Expand your expertise
Bolster your marketing toolkit with Google's latest innovations to deliver strong business results in today's changing economy.
Join the conversation
Uncover new business opportunities through live Q&A with product managers and industry experts.
Here are a few Google speakers you'll hear from:
Register now for Google Marketing Live online — you won't want to miss it. Mark your calendars and don't forget to join the conversation on social at #GML2023. See you there!