Simplifying the management of your first-party data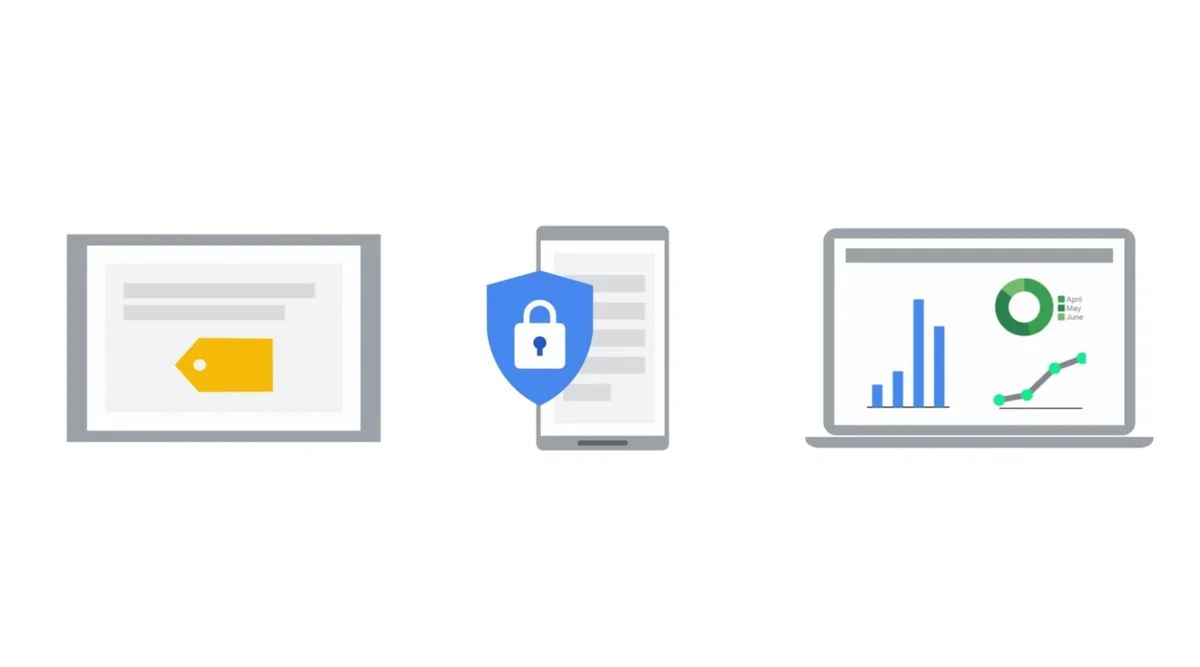 Customer relationships are at the heart of every successful business. Relationships built on trust can create value and improve advertising performance. Still, making the most of information customers agree to share can be easier said than done, especially in an evolving privacy landscape.
Today we are introducing Google Ads Data Manager to simplify the ways you connect and use your first-party data with our ads solutions. It puts all your data management controls in one place, enabling you to drive incremental revenue and better outcomes for your business.
Less than a third of marketers consistently and effectively access and integrate first-party data across channels. Google Ads Data Manager solves this by simplifying the management of first-party data connections and the process of using that data for your teams.1
Through one collaborative interface, analysts can create new data connections while marketers can apply discrete data to measure conversions or reach people with relevant ads. Up until now, creating these connections could mean engineers or analysts duplicating tasks, including custom queries. Google Ads Data Manager does not change the way our products work today, but rather simplifies the way you use them. It requires minimal or no code knowledge, reducing the workload to use your data in marketing.
In our Initial testing, we see that Ads customers are able to onboard their first-party data with enhanced conversions for leads more efficiently, leading to better measurement of conversions. This new onboarding pathway increased Sansiri's qualified leads by 43%. "The simplified and direct import was not only efficient but also showed that it can leverage our first-party data to help improve quality leads," said Maneerat Sriprachan, digital marketing analytic team lead at Sansiri. "Given the positive results, we're looking at scaling this to other campaigns as well," he added.
Connections wherever you house your data
Google Ads Data Manager is rolling out and will become generally available in Google Ads in early 2024. At that time, it will simplify the enablement of enhanced conversions for leads and Customer Match from numerous partners while preserving the core functionality of both features. Next year, we will bring the solution to additional ads products to continue streamlining the management and use of first-party data.
Today, brands and agencies use many technologies to build and house customer information making it difficult to use that data in marketing campaigns. Google Ads Data Manager streamlines everything from measuring customer interactions with the Google tag or sales that happen off your website.
That's why we're also working to build connectors, helping you access your data wherever it lives. Salesforce's Gabe Joynt, senior director, product management shared how "this has made it easier for our customers to connect with their customers using Google Ads. Our customers can unlock more value from their unified data and insights in Salesforce Data Cloud by activating audiences with ease across Google's Ads ecosystem. The result is building meaningful moments based on powerful first-party data from across the customer relationship."
You will also be able to connect a variety of data sources, including customer relationship management (CRM) and customer data platforms (CDPs). This will include data sources like ActiveCampaign and Pipedrive, in addition to marketing technologies like Shopify Audiences. Common cloud-based enterprise data storage systems, including CDPs such as Lytics, will also be available as well as data sources through Zapier.
Stay ahead by investing in first-party data
Google Ads Data Manager gives marketers new, simplified controls over their first-party data. Implementing a first-party data strategy requires thoughtful communication with your customers. This data is a unique advantage that you can create by investing now and developing a deeper understanding of your customers. Google Ads Data Manager simplifies the process of bringing those relationships to your marketing to drive effective and durable measurement.