Strengthening measurement with new tagging capabilities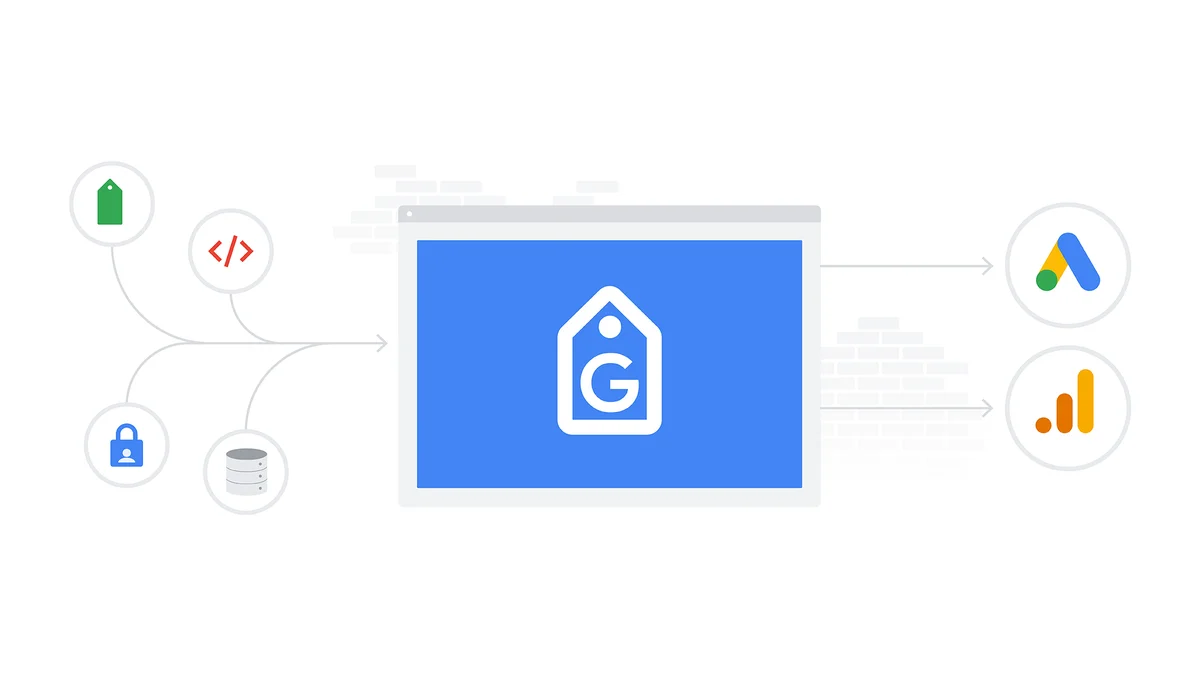 Sitewide tags are the building blocks of a strong measurement foundation. They help advertisers understand how customers are interacting with their website and ads. But, it's historically been difficult to set up and manage tags without technical expertise or a tag management platform like Google Tag Manager. To address this, we recently rolled out a single, reusable Google tag so you can do more across different Google products and accounts without changing your website code. Now we're unveiling another set of capabilities that provide more visibility into your site's measurement coverage and simplify the setup.
Whether it's through the Google tag or Google Tag Manager, proper sitewide tagging is essential to successfully measure and act on your data. One company that has shown measurement excellence through tagging is The North Face, a retail brand that's advancing exploration through innovative thinking, design, and technology. Using our enterprise tag management solution, Google Tag Manager 360, the brand has been able to unlock customer insights that influence everything from future campaigns to product offerings and website design. "Tagging is the backbone of our consumer experience. Rather than forecasting by putting a finger to the wind, we can make data-driven decisions using real-time and historical data." shares Sarah Kleinman, VP of Digital Experiences.
Increase your measurement accuracy
As your digital presence grows, it can be easy to miss pages or overlook new site sections. With the new Tag coverage summary, you can quickly determine whether your Google tag has been implemented on all of your website pages.
Use the Tag coverage summary to see which pages of your website have the Google tag installed and quickly identify pages that are not tagged
You'll see where your tags are implemented in suggested pages, which can be added to your summary to understand your tag coverage on these pages later. And, if the suggestions don't include all of your website pages, quickly add the URLs by entering them or uploading a CSV file. You can also click the Tag Assistant icon next to each page to investigate whether your tags are implemented properly.
Simplify setup with less code
In the coming weeks, we'll be integrating the Google tag into the account setup and conversion setup flows in Google Ads and Google Analytics — product interfaces you're already familiar with — for a more centralized and intuitive experience. These new features will make it faster and easier to set up conversion measurement. You won't need to add more code to your website, which often relies on technical expertise or assistance from other departments.
You'll be directed to set up the Google tag or reuse an existing one during account setup
For customers using popular content management systems or website builders, you'll now be able to install a new Google tag across your website without making manual changes to the site code. You can also now reuse your existing gtag.js implementation or create a new Google tag to deploy without making changes to your website code. You can do this directly in your CMS within the Ads and Analytics account setup flows. CMS instructions are shown on your installation screen for the following platforms that are integrated with the Google tag.
Advertisers using a content management system can set up a Google tag without making changes to their website code
If you're still using Universal Analytics, we recently shared that now it's time to make the move to Google Analytics 4. If you have gtag.js for Google Ads or Universal Analytics on your website, you will be able to do this directly in the setup assistant in Google Analytics by choosing an existing Google tag. If you don't have a Google tag on your site or are using an analytics.js tag, you'll need to create a new tag before you can get started, which you can do within the same, simplified workflow.
Set up your Google tag directly in the Google Analytics setup assistant
With so much at stake when it comes to performance and privacy, it's more important than ever to ensure you have a strong measurement foundation. We're with you every step of the way and these new features make it easier to set up and manage your tagging infrastructure within the product interfaces you're already familiar with.