The YouTube Effect: New ways to reach engaged audiences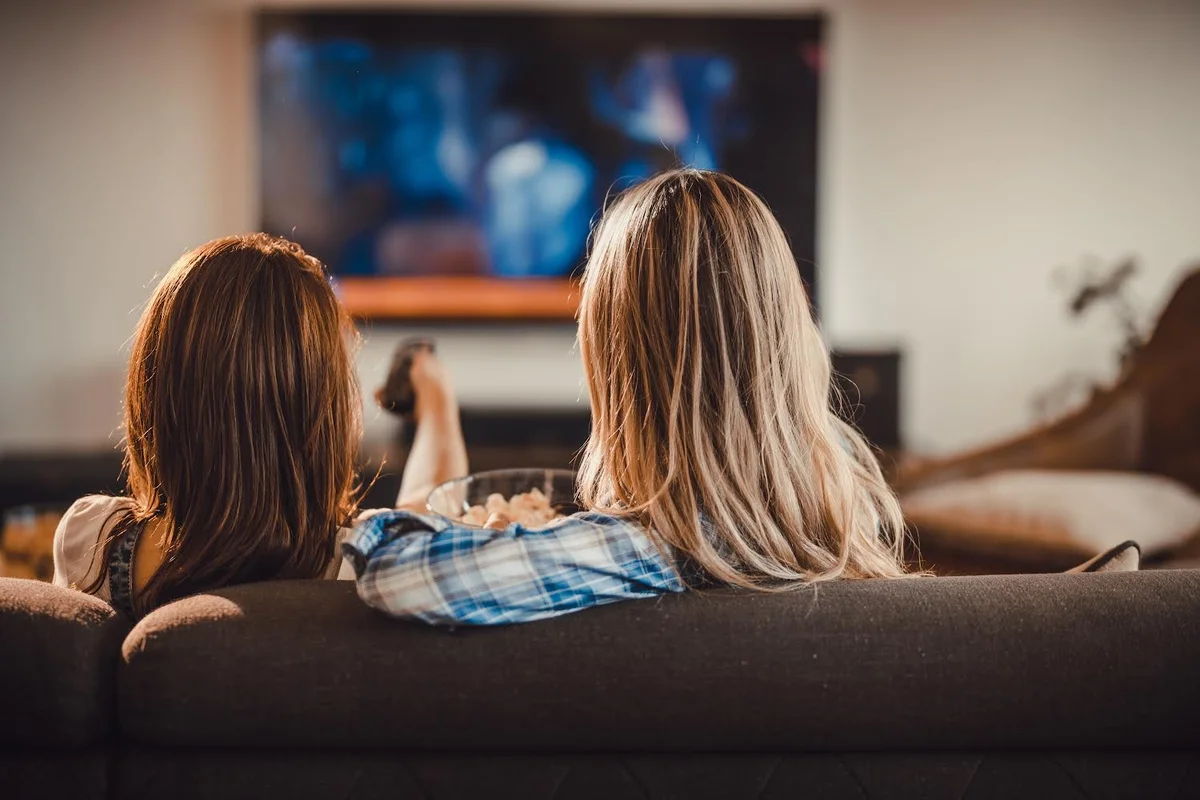 People are gravitating toward content they relate to, whether they're watching in their living rooms or scrolling short-form video on their phones. And they're finding it all on YouTube, where creators are constantly pushing creative boundaries to stay relevant with today's viewers, shaping and reflecting culture as it happens. We're committed to helping them continue to do this. In fact, last month, we shared major updates in how we support creators — including that we've paid creators, artists and media companies over $50 billion over the past three years.

For advertisers, investing in YouTube means reaching people in the moments and places where they've sought out and really connect with what they're watching. The unique dynamic between creators and viewers creates a halo effect, or what we call the YouTube Effect, for brands.
This week at Advertising Week New York, we're announcing new ways you can tap into the YouTube Effect across streaming, shopping and audio.
New ways to drive awareness in key moments
Linear TV watching continues to decline. And now, even streaming platforms are struggling to hold onto loyal viewers. According to Nielsen, YouTube recently became the co-leader in streaming watchtime.1
People have always connected in front of the TV screen, but YouTube gives them the unique chance to bond over shared passions — like watching live-streamed concerts, fitness classes or even religious ceremonies together. They feel a similar connection to the ads they get, too. In a new study with Latitude, 59% of respondents agreed that ads on YouTube are more relevant than ads on linear TV or other streaming apps.2
To help you reach these engaged viewers, we're launching a new offering called Moment Blast. Designed for brands looking to raise awareness during key moments — like major sporting events, movie releases or product launches — Moment Blast gives advertisers prime positioning on YouTube Select content on connected TVs (CTV) and other devices, plus a Branded Title Card and optional Masthead placement.
Help informed buyers shop what they love
As e-commerce continues to rise, so has the informed buyer. New research from the Social Commerce and Video Study in partnership with TalkShoppe shows that having trusted information and confidence in purchases is more important to shoppers than ever. Respondents ranked YouTube number one against other video services and social media platforms in finding honest and detailed information.3 In short, shoppers have more confidence in the products they find on YouTube.
Today, we're making it easier for people to shop what they love on YouTube. Advertisers can already use product feeds on YouTube, which turns ads into a virtual storefront. We've recently expanded product feeds to Shorts and found that, on average, Video action campaigns with product feeds saw an over 70% increase in conversions on Shorts over those without product feeds.
We're now expanding product feeds to Discovery ads to help you scale your social media creative and reach even more engaged viewers. Soon, product feeds will also include local offers, allowing brands to show real-time availability for products in their Google Merchant Center so people can find the most convenient place to buy. Creators will also be able to transform their content into virtual storefronts; this quarter, more creators will have the ability to tag products in their videos and Shorts.
You'll see these features, some of your favorite creators and more at the second annual YouTube Shopping holiday event, "From YouTube to You," kicking off on November 10. This year's event will include livestreams, videos and Shorts featuring brands and retailers like Ulta Beauty and TULA Skincare.
Reach music lovers and podcast listeners
YouTube has long been a destination for music lovers to find official albums, music videos, live performances and more. And now, according to Edison, YouTube is the second most popular destination for listening to podcasts.4
To help you reach these audiences, Audio ads are now globally available to buy in Google Ads and Display & Video 360. Audio ads are designed to reach people on audio surfaces and in listening-first states.
Podcast targeting is also now available globally. With Podcast targeting, brands and agencies can specifically reach podcast listeners.
From the big screen to the mobile screen, CTV to Shorts, immersive video to audio-first formats, YouTube is the only platform that can help advertisers reach viewers wherever they are.