Upgrade to Performance Max to prepare for the holidays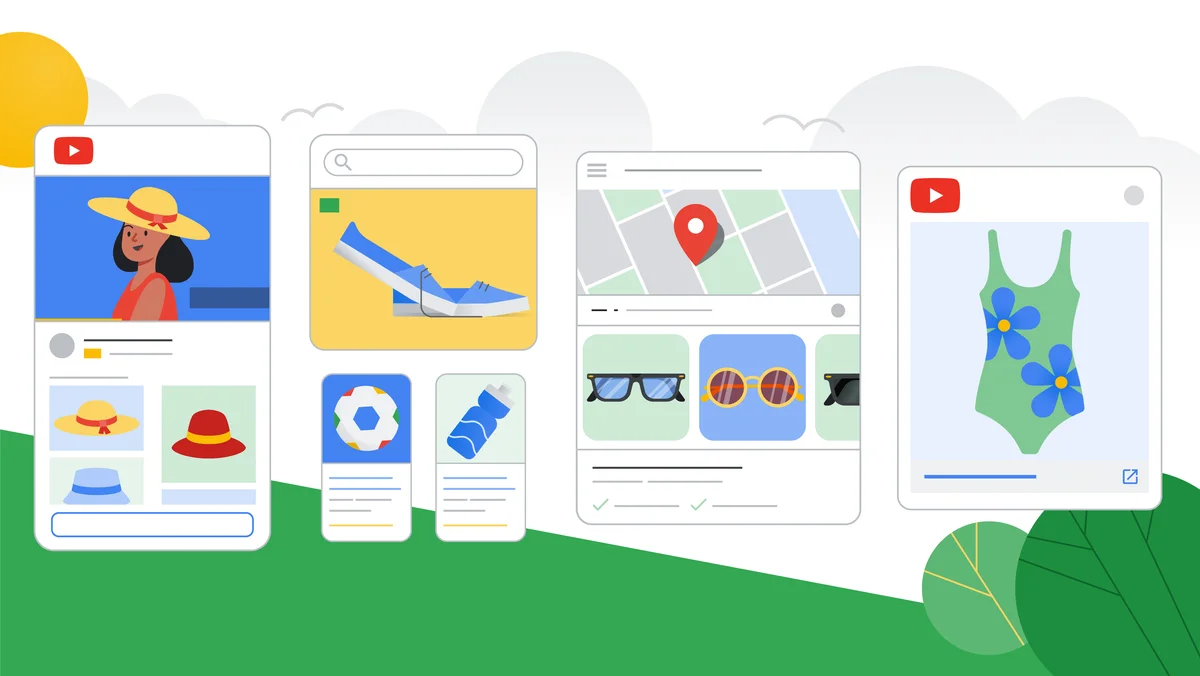 Today's consumers are always-on, where curiosity and inspiration can strike them anytime and anywhere. They're also kicking off their holiday buying earlier than in previous years to find the best deals and avoid supply chain issues. As of June, 26% of shoppers in the US reported already having started their 2022 holiday shopping.1 The race is officially on to turn curiosity into customers this holiday season!
To win customers throughout the extended season, look no further than Performance Max campaigns. They find the right mix of inventory and formats across all of Google's advertising channels to help you drive more sales both online and in-store.2
Earlier this year, we shared the timeline and process for upgrading your Smart Shopping and Local campaigns to Performance Max using the "one-click" upgrade tool in Google Ads. The tool started rolling out in April for Smart Shopping campaigns and is available now for most advertisers. We strongly recommend using the tool to upgrade your campaigns as soon as you can to get a head start on the holiday season. The self-upgrade tool for Local campaigns will be available soon. More information is coming in the next few weeks, stay tuned for updates published to the Help Center.
Starting automatic upgrades for Smart Shopping campaigns
If you use Smart Shopping campaigns you'll have advance access to the self-upgrade tool for two months on average to give you time to upgrade yourself before automatic upgrades begin. Automatic upgrades are happening on a rolling basis for Smart Shopping campaigns that have not already been self-upgraded using the tool. Keep these details in mind as automatic upgrades begin:
Automatic upgrades will gradually progress and finish in September for most advertisers. You'll receive a notification in Google Ads two to three weeks before your campaigns are automatically upgraded. The notification will provide a specific date when your campaigns will start automatic upgrades.
Some Smart Shopping campaigns using features like vehicle ads that are not yet available in Performance Max will complete automatic upgrades in early 2023. For campaigns not yet eligible for upgrades, advertisers will receive more specific information later this year about their automatic upgrades coming in early 2023.
When your campaigns are self-upgraded using the tool or automatically upgraded, learnings from your previous Smart Shopping campaigns carry over to your new Performance Max campaigns to maintain consistent performance. Your campaign settings will also automatically transfer to Performance Max. Find more details in our Help Center.
Engage shoppers with new video formats on YouTube
YouTube has over 2 billion monthly logged-in users and attracts a generation that has grown up watching what they want, when they want, on any screen.3 New video formats — powered by your product feed — make it easier for viewers to shop relevant products directly from your video ads across YouTube on Shorts, in-feed video and in-stream.
Once you've upgraded to Performance Max, upload your own video assets to drive better results on YouTube. It's never been easier to create video ads! With video ad creation now available in Google Ads, you can build a high-quality video ad in a matter of minutes and then add it to your campaigns including Performance Max.
Video format not supported

GIF demonstrating a mobile phone with an ad for c'Balm Natural Care in YouTube Shorts, including a person smelling different products.

Reach customers that consume short-form video content on YouTube Shorts

Connect with viewers while they're discovering new or related content on in-feed video

Invite shoppers to experience your digital storefront while watching in-stream ads
See how retailers are succeeding with Performance Max

Retailers around the world are doubling down on Performance Max campaigns before the holidays to deliver more engaging ad experiences powered by automation. For example, footwear and accessories retailer Rothy's has been using Performance Max to show off its products through rich imagery and video. As a result, the team has increased conversions by 60% and revenue by 59%.
At first we were hesitant to use automation to make such important decisions. But the results spoke for themselves. Automation stays on top of customer trends and behavior faster than we can.

Meanwhile, Casetify turned to Performance Max to find new ways to grow its lifestyle and tech accessories business and expand globally. Casetify launched its first Performance Max campaign with product-focused creatives highlighting its phone cases, earbud cases and more. This drove a nearly three times higher conversion rate at a 68% lower cost per acquisition.
Performance Max outperformed our existing Smart Shopping campaigns. We've increased our quality traffic and our overall efficiency.
Upgrade to Performance Max as soon as you can to make sure you're well positioned for the holiday season. Visit the Help Center for best practices and mark your calendars for Think Retail on August 30. Join us at this virtual event to hear Google product leaders and industry experts share the latest holiday trends and ways you can get your business ready.