New ways to make vertical video ads on YouTube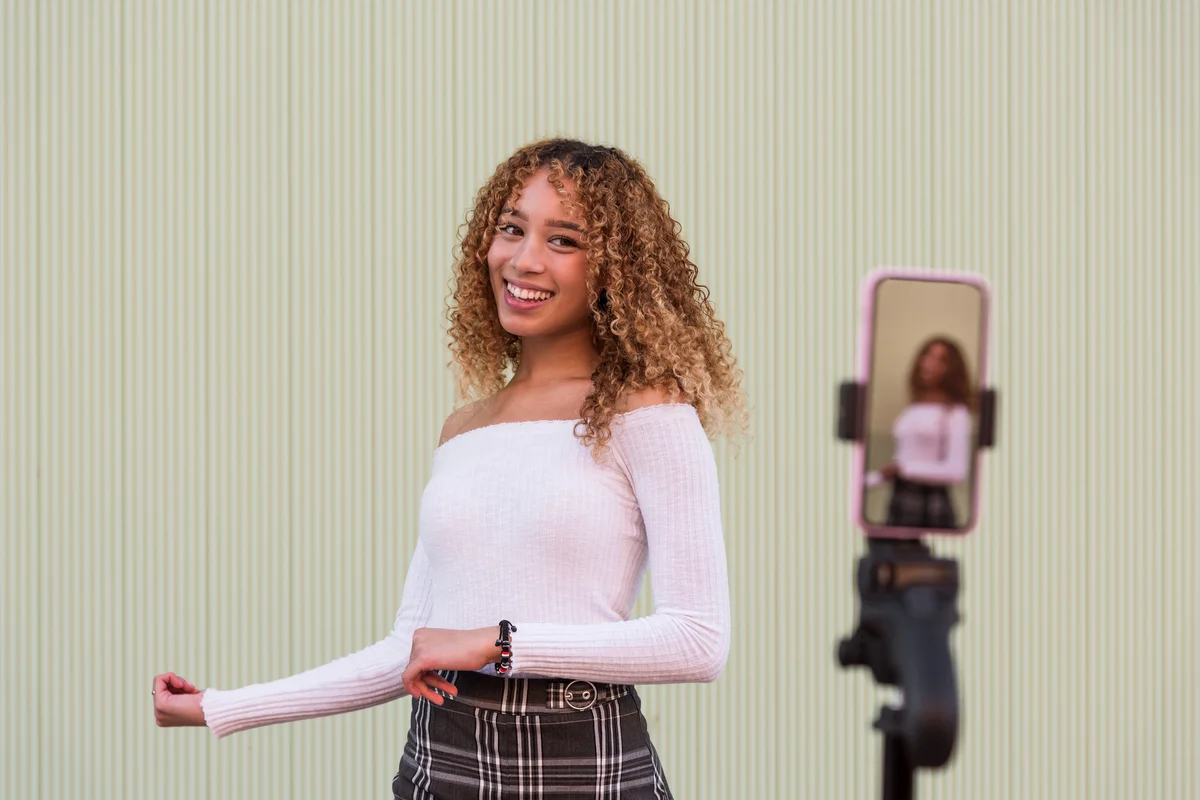 People are streaming across different screens, video lengths and channels, and they're coming to YouTube to watch it all.
Today, Gen Z viewers watch an almost even mix of long and short-form video content. And 59% of Gen Z consumers surveyed watch longer versions of videos that they discover on short-form video apps. Marketers have an opportunity to adapt their ad content and strategies to these evolving behaviors.
YouTube Shorts is an entirely mobile and vertical experience with over 30 billion daily views and 1.5 billion monthly logged-in users. By adding vertical video assets to Video action, App and Performance Max campaigns, which automatically scale to Shorts, marketers can participate directly in the Shorts environment and drive better results. In fact, we found that when advertisers added a vertical creative asset to their Video action campaigns, they delivered 10-20% more conversions per dollar on YouTube Shorts than campaigns that used landscape assets alone.1
Take MercadoLibre, which hosts the largest online commerce and payments marketplace in Latin America. In August 2022, their vertical video assets drove 12% higher click-through rates and 9% higher view-through rates on mobile phones compared to landscape video ads in the same campaign.
So today, we're introducing new solutions and creative guidelines to help advertisers of all sizes make effective vertical video ads.
Instantly flipped video ads
We're experimenting with a new machine learning technology that reformats landscape video ads into square or vertical formats based on how someone is watching YouTube. The machine learning model detects important elements in the landscape ad — such as faces, key objects, logos, text and motion — and breaks the video into distinct "scenes." This ensures that important elements show up properly — centered, for example — in the reformatted video.
Businesses who may not have dedicated resources to create multiple assets can easily benefit from this technology, which automatically adapts their existing assets for several different formats. It's currently available for App campaigns, and coming soon to Video action and Performance Max campaigns.
The reformatting solution allows advertisers to get the most out of their creative in a short amount of time.
Easy templates to plug into
Four new, customizable vertical video ad templates and one square template are now available in the video creation tool in Google Ads, located in the Asset Library. With just a few images and text, you can customize these templates to create a vertical or square ad for your brand in minutes.
These new templates follow creative best practices for YouTube and are built with specific considerations for a vertical viewing environment, with pacing, music tracks and transitions designed to make an impact. Check out this example.
We've also added a new set of vertical video ad templates to our auto-generated video offering, which creates vertical videos based on inputs you provide for a campaign, like text and images. This offering, which is available for App and Performance Max campaigns, ensures your campaigns are best positioned to benefit from the reach and improved performance of vertical video assets, even if you don't have the time or resources to make a custom video.
Creative tips for vertical ads
For brands with the resources to shoot vertical video ads, there are a few creative considerations to keep in mind, in addition to our ABCD guidelines for creating effective YouTube ads. Google Creative Works, the team responsible for creative effectiveness research and guidelines, reviewed 2,000 global ads that ran on Shorts via Video action and App campaigns and uncovered three of the most successful strategies:
Match vertical ads with vertical platforms: It might sound obvious, but vertical ads feel more natural and perform better in vertical environments like Shorts. Once you match your ad to the vertical format on Shorts, consider how you can also match the vibe with bold visuals, unique editing or popular audio.
Make it quick: With only 10 to 60 seconds of available ad time, and keeping the fast pace of Shorts in mind, there's no need to set up a premise or establish a storyline with lots of extra context. Jump into the action quickly and your audience is more likely to stick around.
Embrace emotion: People watching Shorts expect moments of joy, drama or laughter — so bring some emotion into your pitch!
Support for any screen
YouTube's evolution from desktop to mobile to connected TV (CTV) allows us to reach a young and diverse audience you can't find anywhere else. And for brands that want to develop content that resonates with all audiences — whether long-form videos on CTV or short-form content on mobile — YouTube remains uniquely positioned to meet their needs.