Why your brand's ads need more views from YouTube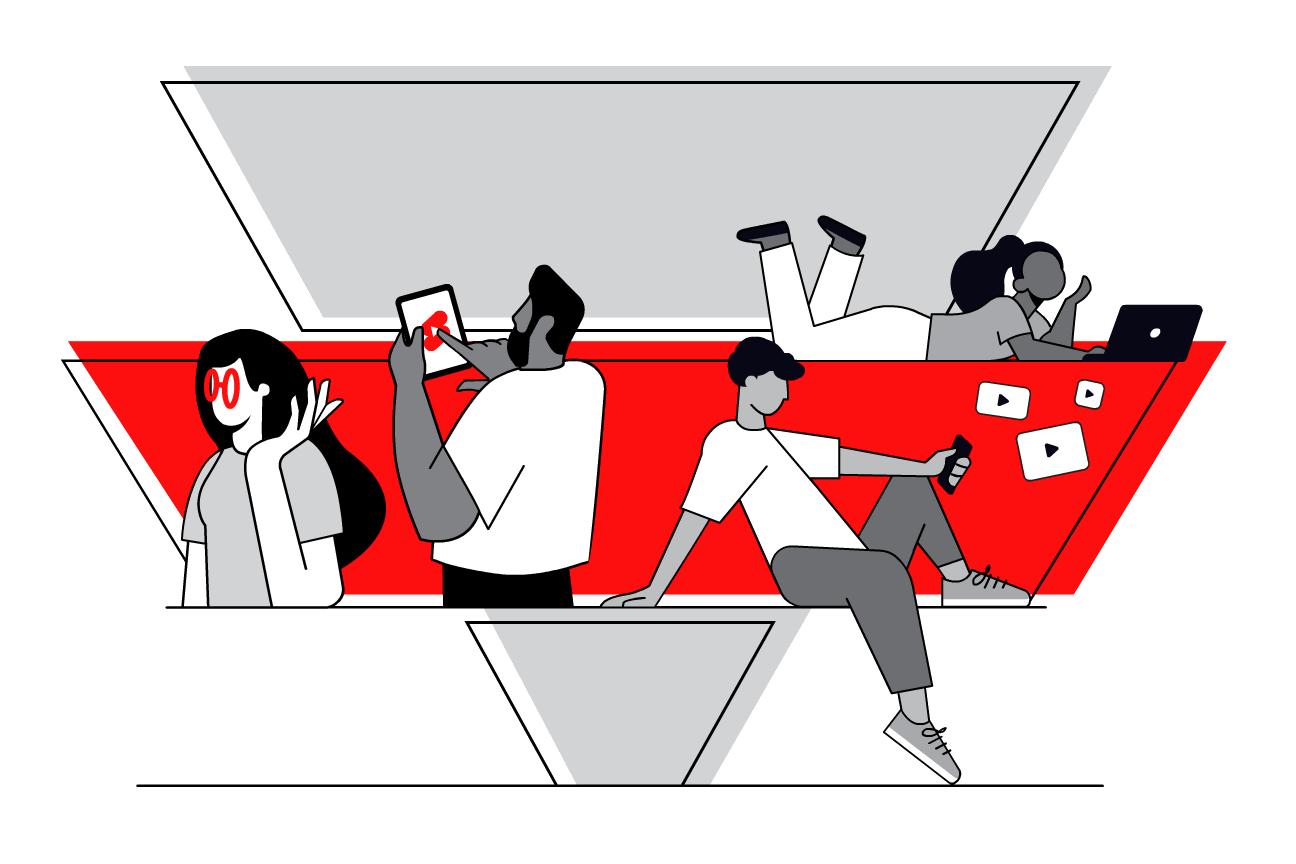 On YouTube, views are more than just glances. They are currency for a brand's consideration. Why? Because views are an indication of a customer's interest in your brand or product, a critical component of business growth. Amongst skippable ad formats, the cost-per-view (CPV) bidding strategy has seen the highest lift in consideration, which is an indicator of a customer's interest1. Every day on YouTube, people watch billions of hours of video and generate billions of views2.
Thirteen years ago, YouTube introduced the concept of skippable ads to bring the same power of choice that viewers enjoy for their content to ads. It offered a tangible measurement of consideration to advertisers, who were billed on a cost-per-view (CPV) basis, when viewers watched ads for 30 seconds or to completion for shorter ads. TrueView was the first in-stream skippable YouTube ad format to demonstrate to advertisers that viewers who chose to watch their ads were more likely to consider the brand or product being advertised.
Today, YouTube has evolved beyond in-stream with advertisers reaching viewers on new formats like in-feed and Shorts. The newest evolution of CPV campaigns are Google AI-powered Video View Campaigns (VVC), optimizing to maximize views for your budget. Ads are counted as paid views only after reaching a similar level of consideration across the surfaces. With Google AI, YouTube makes it easier and more effective for advertisers to build brand consideration by reaching the most engaged audience at the right time with the right message across all environments.
The value of a view on YouTube
Viewers ranked YouTube as the #1 platform for the best content and creators and the best storytelling according to Archrival, a youth culture agency.3 Audiences choose YouTube for entertainment, information and connection that they can't get anywhere else. This has now evolved into a multi-screen, multi-format destination letting viewers watch however they want.
At the core of advertising is storytelling and these stories have the power to connect with audiences, influencing their hearts and minds. YouTube offers advertisers the best opportunity to achieve persuasive storytelling, find relevant audiences and tell an engaging story. Among surveyed YouTube users, 64% agree that they pay more attention to ads on YouTube compared to other platforms, according to a survey conducted by Material a firm that conducts market research4.
Three keys to viewer consideration
Views on YouTube generate interest in your brand because of three distinct factors:
Time: Within the industry, YouTube uses a longer view duration per ad format prior to billing to ensure a user has truly engaged with the ad. Views are defined as a 30 second view point on in-stream, and a 10 second view point on in-feed & Shorts. YouTube's audiences and technology helps find the audiences most willing to watch your ad, hear your story and consider your brand.
Signals: YouTube's reach is powered by billions of monthly logged in users5, providing the signal quality needed for deep understanding of audience's behavior and viewing habits. YouTube's brand lift also powers the signal to find the most engaged audience to drive brand consideration lift across in-stream, in-feed and Shorts.
Community: Over half of YouTube viewers say they like the platform's creators because they are "real and authentic6". It's this authenticity which gives viewers something they've always wanted - closer relationships with the content and creators they watch. Our rich storytelling and brand safe environments offer advertisers the right space they know and love.
Views on skippable ads show the viewer's choice to engage with a brand. Video View Campaigns allow you to reach audiences with relevant ads that build a brand's consideration. In early testing, VVC delivers 40% more views and 30% less cost than in-stream CPV alone7 and CPV bidding delivers the highest lift in consideration for skippable ad formats8.
Inspire desire for your brand through modern creative storytelling with Video View Campaigns, optimized across YouTube for the most views for your budget - starting now.