Grow your games business with ads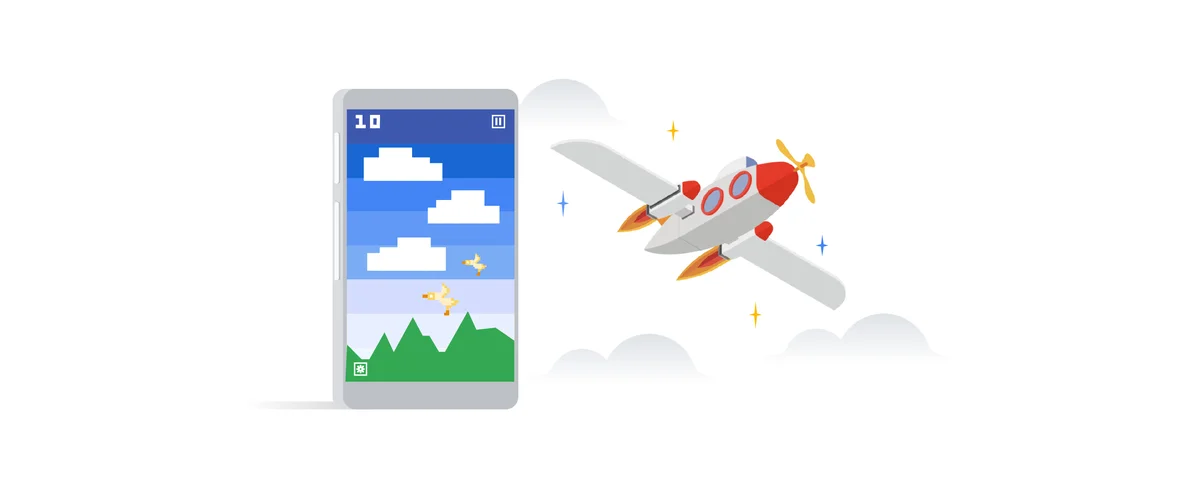 There's so much that goes into building a great mobile game. Building a thriving business on top of it? That's next level. Today, we're announcing new solutions to increase the lifetime value of your players. Now, it's easier than ever to re-engage your audience and take advantage of a new, smarter approach to monetization.
Help inactive players rediscover your game

Let's face it, the majority of players you acquire aren't going to continue engaging with your game after just a handful of days. One of the biggest opportunities you have to grow your business is to get those inactive players to come back and play again.
We're introducing App campaigns for engagement in Google Ads to help players rediscover your game by engaging them with relevant ads across Google's properties. With App campaigns for engagement, you can reconnect with players in many different ways, such as encouraging lapsed players to complete the tutorial, introducing new features that have been added since a player's last session, or getting someone to open the game for the first time on Android (which only Google can help with).
Learn more about it here or talk to your Google account representative if you're interested in trying it out.
Generate revenue from non-spending players

Acquiring and retaining users is important, but retention alone doesn't generate revenue.  Our internal data shows that, on average, less than four percent of players will ever spend on in-app items. One way to increase overall revenue is through ads. However, some developers worry that ads might hurt in-app purchase revenue by disrupting gameplay for players who do spend. What if you could just show ads to the players who aren't going to spend in your app? Good news—now you can.
We're bringing a new approach to monetization that combines ads and in-app purchases in one automated solution. Available today, new smart segmentation features in Google AdMob use machine learning to segment your players based on their likelihood to spend on in-app purchases.
Ad units with smart segmentation will show ads only to users who are predicted not to spend on in-app purchases. Players who are predicted to spend will see no ads, and can simply continue playing.  Check it out by creating an interstitial ad unit with smart segmentation enabled.
To learn more about news ways to help you increase the lifetime value of your players, please join us at the Game Developers Conference. Location and details are below:
What: Google Ads Keynote
Where: Moscone West, room #2020
When: Wednesday March 20th at 12:30 PM
I'm excited for the week ahead and all the new games you're building—I'm always on the lookout for my next favorite.