2019 holiday checklist: help shoppers find local stores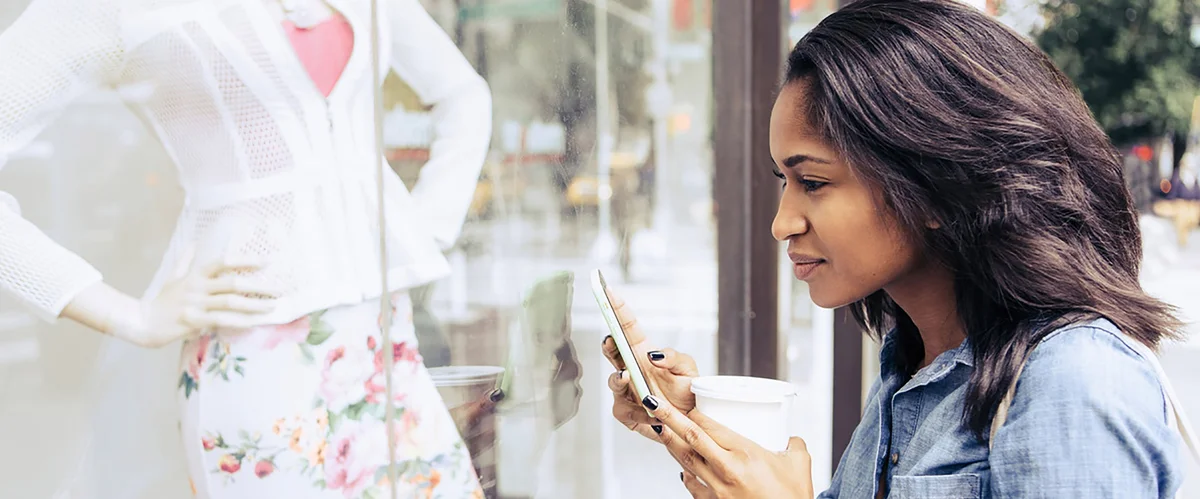 The holidays are a critical time of year for your stores, as shoppers stop in to get an item quickly or see it in person. Online research to find local stores continues to surge—search interest in local shops hit a record high last year, and we're seeing 350 times more search interest in "local" + "near me" than there was 10 years ago. 
When holiday shoppers are deciding where to shop–to buy items for multiple people or for last-minute gifts after shipping cutoffs have passed–how can you help them find your store? 
You can do it in two ways:
Local campaigns help businesses with physical locations drive more visits to retail stores, restaurants, auto dealerships, and more. They also include new ways to promote your business on Google Maps.

If you're a retailer, Shopping campaigns help you promote your entire ecommerce and local product inventory to drive sales across both your website and stores. Retailers should use Local campaigns to maximize store traffic and combine them with Shopping campaigns, which help you increase omnichannel reach and sales.
See our latest solutions to help advertisers with a physical presence, from big retail chains to small businesses, showcase your stores and give holiday shoppers more convenient ways to buy.
New ways to promote your locations with Local campaigns
Local campaigns are specifically designed to help businesses drive visits to your physical locations. We're also making Local campaigns available for smaller businesses by allowing you to optimize for other local actions like calls or directions, even if you don't have store visits reporting. To help you dial up foot traffic for the holidays, we're introducing new ways to showcase your locations across Google Maps and other channels.

Whether people want to visit a neighborhood park, museum, local store, or restaurant, Google Maps connects them with the places they're interested in. In fact, people tap on location pins in Maps hundreds of millions of times per week to explore and get information about the physical world around them. In the coming weeks, you'll be able to feature your locations as users get directions to a destination. In just a few taps, they can add you as a convenient stop along their route to grab lunch, stop in for shopping, and more. 

Saks Fifth Avenue is a luxury retailer increasingly using digital to achieve its in-store performance goals. The brand has successfully leveraged other Google solutions like local inventory ads to drive foot traffic. As a result, it was eager to become an early adopter of Local campaigns last holiday season to focus specifically on store visits. Using a randomized controlled geo-experiment, Saks Fifth Avenue saw a statistically significant, incremental lift in store sales and an incremental offline return-on-ad-spend of 7.7x. It's now expanding Local campaigns to promote more of its store locations.

Fun, a toy retailer in Belgium, also relied on Local campaigns last holiday season to bring more shoppers into its 29 locations. Local campaigns drove 24,000 additional store visits on top of its existing Google Ads campaigns at a strong 19x ROI. This helped lift total store sales and completely reversed a year-to-date decline.

Sephora, a multinational retail chain, knows that customers who browse and buy in-store are more valuable. With a randomized controlled geo-experiment, the brand found that Local campaigns helped drive a statistically significant, incremental lift in store sales. For every dollar invested, Sephora generated a positive incremental return-on-ad-spend.
More flexible ways to buy and pick up purchases with Shopping campaigns
Shopping campaigns–which include both Shopping ads and local inventory ads–help you increase sales both online and offline, and highlight details about all of your product inventory. Through local inventory ads, we have over 2 billion offers mapped to physical stores across 12 countries. We've recently expanded to Sweden, Norway and Denmark to help more shoppers see which products are in stock at nearby locations. 
Now, we're also giving consumers more flexible ways to collect the products they find through local inventory ads. 45 percent of global shoppers have used "buy online, pick up in store" to get their items from a local store. To make this process easier, we're expanding store pickup on Google and showing consumers what fulfillment options you offer from your ad:
Pick up today: show which products are available for immediate store pickup, with the option of paying online first.
Pick up later: promote products that may not be available in store now, but can be quickly shipped to a nearby store within a few days. Reach out to your account team if you'd like to join the beta. 
Local inventory ad in the U.S. highlighting the "Pick up today" option
We have other stocking stuffers for retailers. In the coming weeks, you'll be able to pick the Shopping campaigns where you'd like to include store visits as a conversion goal alongside online sales. If you have products that are especially effective at driving consumers to stores—such as high-consideration products like furniture or luggage—you can add store visits bidding to your Standard or Smart Shopping campaigns. Store visits in Smart Bidding is also fully available for Search campaigns to help you maximize conversion value across your website and stores.
Whether you're a small business or a major retail chain, holiday shoppers will be looking for nearby stores with the most compelling offers and products. We look forward to helping you capture the local holiday spirit to drive success during the biggest shopping season of the year.