Mobilizing for summer: Google Marketing Live 2019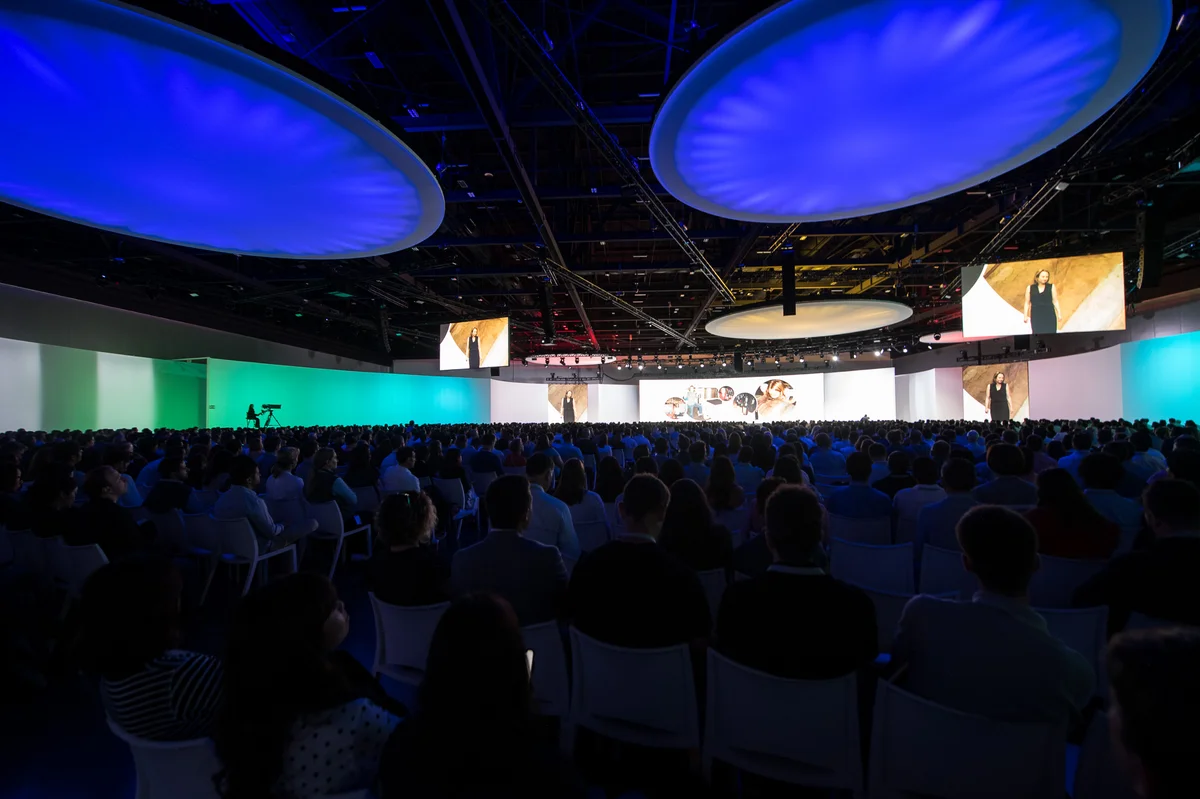 We are just five days away from Google Marketing Live, my favorite event of the year. It's when we unveil our newest products and get your insights on what to build for the future. If you haven't yet, register for this year's live stream so you can be one of the first to check out the newest innovations and hear how we're working to better serve you and your customers.
We know today's consumers are more curious than ever. And as a result of mobile, they are able to get what they want, when they want it. Indeed, being on the go no longer means being out of reach. For businesses, this creates even more opportunities to connect with current and potential customers—on and offline. Ahead of next week's show, here's a sneak peek at our latest innovations, designed to help you delight your customers and deliver results from anywhere at any time.
Stay on-the-go and in-the-know with the Google Ads mobile app
Your customers aren't the only people always on the go. You are too! So we're making a lot of updates to the Google Ads mobile app (Android, iOS) to help you stay on top of your accounts no matter where your business takes you.
Starting this week, you can create and edit responsive search ads directly from the app. So if you're on your morning train and need to launch a last-minute holiday promotion, you can write the creative, fine-tune the headline and set bids and budgets–right from your mobile phone!
To make the mobile app even more useful for the on-the-go marketer, new recommendations and notifications will soon be rolling out. These new recommendations will let you add new or negative keywords, pause poorly performing keywords and opt into all Smart Bidding strategies. You'll also get notifications on your mobile app so you know when there are new opportunities to improve your performance, for all the accounts you manage.
More accessible and effective Local campaigns

Consumers increasingly turn to their mobile phones to do research and plan before they head into a store. This means you have a huge opportunity to assist and influence customers' purchase decisions before they even walk through your doors.
Local campaigns are the first campaign type in Google Ads specifically designed to help marketers drive foot traffic to stores, restaurants, auto dealerships and more. Early adopters are already seeing great results. In recent global studies with 10 advertisers across several verticals, we found that Local campaigns helped brands drive a median 5x incremental return-on-ad-spend from their business locations.
Dunkin' is one example of a brand that used Local campaigns to promote its new "store of the future" experience and to highlight new beverage items like espresso. As a result, Dunkin' increased its monthly visits from Google Ads by over 400% and is planning to run Local campaigns as an always-on strategy throughout 2019.

"Dunkin' may be a nearly 70-year-old brand, but we're constantly looking for cutting-edge ways to deliver on consumer expectations and needs. We have over 11,000 locations worldwide and over 8,500 locations in the U.S. alone. Local marketing is at the heart of our business. Local campaigns in Google Ads has given us a new and scalable way to reach customers who are increasingly looking for information online before visiting."  -Tony Weisman, CMO, Dunkin'
Soon, Local campaigns will expand to help even more advertisers–including small businesses—drive other types of local actions like calls or directions to your business, even if you don't have store visits measurement enabled. We're also enhancing ads in Local campaigns to help you showcase product-specific information and offers. 
New inventory in Google Maps will allow you to highlight your business in more places. This includes promoting your locations when users are planning or navigating along their route, and in Maps search suggestions based on signals like the area of the map a person is viewing or what they've searched for in the past.
Promote your business to users planning their route
Promote your business in Google Maps search suggestions
Join us live next week
Get ready for the ads, analytics, and platforms innovations live stream. Register to watch to learn more about Google's latest announcements.