Navigating the road ahead: The benefits of real-time marketing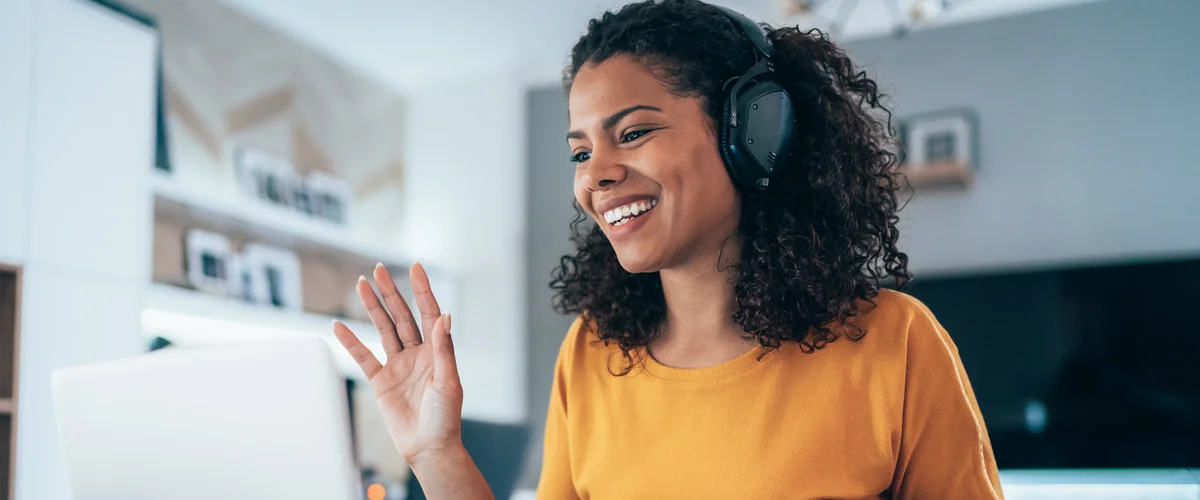 Changes in consumer behavior have always resulted in adjustments to marketing strategies. COVID-19 has shown how quickly consumers' interests, expectations, and purchasing behavior can shift—and with it, an ebb and flow in demand for products and services. Despite these changes, consumer expectations for businesses and brands remain high. In fact, 78 percent of people surveyed say brands should show how they can be helpful in the new everyday life.1
Adjusting your media buying and the way your business shows up in these dynamic conditions is difficult, especially when some businesses are having to manage twice the complexity with half the capacity. Today, we'll explore the unique role automation can play in helping you respond to the impact of COVID-19 in real time.
Get the most out of your budget
As conditions change, so do auction dynamics. Communities are in various stages of response to COVID-19 and the things people care about are rapidly shifting. This influences things like location, mobile browsing habits, conversions, and other variables that impact ad performance. It's in this constant sea of change where Smart Bidding can help.
Smart Bidding (also available as Google Ads auction-time bidding in Search Ads 360) uses machine learning to automatically calculate bids for each and every auction. Utilizing signals like location, search query, and conversion data, Smart Bidding can optimize bids in real time to hit your performance goal even as query and conversion volume fluctuates. 
It's important to note that unpredictable changes in conversion rates, for example: shifts in conversion cycles, cancellation or return rates, are challenging for any bid automation tool. Under these conditions, consider adjusting your cost per acquisition or return on ad spend targets to ensure the best allocation of your budget. For additional flexibility, consider shared budgets and portfolio bid strategies which are effective ways to automatically adjust bids and move spend across campaigns based on performance.
Reach new and existing customers

From flour to at-home workouts to studying at home, the things people are searching for and how they're searching for them is evolving. It can be difficult to identify where consumers' attention and demand is shifting while ensuring you have the right query coverage. Dynamic Search Ads are an easy way to reach customers who are searching for exactly what you have to offer. Using the content on your website, Dynamic Search Ads automatically delivers relevant ads with headlines and landing pages that are specific to the user's query. So as consumer behavior shifts, you can ensure your Search ads are adjusting in real time to meet that demand, all while saving time.
Another way to find keyword opportunities is through the Recommendations page. "Keywords & Targeting" recommendations help you identify new trends that are relevant to your business. In fact, more than 16 million keyword recommendations in Google Ads are based on market trends alone, with new ones added every day. Consider adding keywords that are projected to drive additional traffic beyond your existing ones, or pausing keywords that are performing poorly.
Once you've applied the recommendations that make the most sense for your business, keep an eye on your optimization score. Each recommendation comes with a score uplift, and historically we've seen that advertisers who have increased their score by 10 points saw a 10 percent increase in conversions on average. You can quickly check for new recommendations using the Google Ads mobile app.
Show up with the right message
COVID-19 has not only disrupted business operations, like inventory and shipping, but has also impacted the way businesses communicate with customers. As conditions change week to week and community to community, it's critical to adjust how you're communicating and interacting with your customers at scale.
Responsive search ads and responsive display ads enable you to make updates to your Search and Display ads at scale, respectively. Using multiple creative assets, like headlines and descriptions, responsive search ads and responsive display ads automatically identify the best combination of assets in order to deliver an ad that's likely to perform best. For responsive search ads, you can also pin critical information like modified support options or updated business hours to ensure it shows with your ads. If you're seeing an increase in call volume, or your business is operating on limited hours or staffing, call ads (formally known as call-only ads) now also include an optional "Visit website" link. This gives your customers more flexibility in how they connect with your business.
When it comes to adjusting the messages in your video ads, time and resources are limiting factors right now. Rather than starting from scratch, consider using Video Builder. It's a free beta tool that animates static assets—images, text and logos—with music from YouTube's audio library. You can choose from a variety of layouts based on your message and goals, customize colors and font, and quickly generate a short YouTube video.
Know what's working
As the world moves from responding to recovering from this crisis, it's important you have the right tools available to understand the impact of COVID-19 on your business. Over the past few weeks, we've introduced improvements to attribution in Google Ads to help you understand your Google media better.
A new look for attribution reports helps you quickly see how customers are engaging with your ads so you can select the right attribution model for your business. One model, data-driven attribution, uses machine learning to determine how much credit to assign to each click along the customer journey. This ensures your media strategy is accounting for changes in consumer behavior during times of crisis. And with more people turning to YouTube during this pandemic, you can use cross-network reports (currently in beta) to understand how customers interact with your Search, Shopping, and YouTube ads—including clicks and video engagements—before converting.
Helpful resources for managing your campaigns
We've created a single destination for product guidance and business considerations when managing your campaigns through COVID-19. You can find the full list of guides and checklists here. We'll continue updating and adding more through the rest of the year.
In early June, we'll also be launching The Update on Think with Google: a new video series to share the latest insights, news, best practices, and products. Enjoy this sneak peek, and stay tuned.

---
1.  Kantar, COVID-19 Barometer Global Report, Wave2, 50 countries, n=9,815, fielded 27th-30th March