Available today: three ad innovations for a mobile-first world
The shift to mobile is no longer happening, or will happen — the shift to mobile has happened. At the
Google Performance Summit
in May, we
announced
a completely new ad platform built from the ground up to help consumers and marketers succeed in this mobile-first world: expanded text ads and responsive ads bring to life the canvas you use to connect with consumers, while device bid adjustments provide more control and flexibility so you can optimize with greater precision.
Starting today, these innovations will begin rolling out in AdWords to all advertisers around the world.
Get started with expanded text ads 
Earlier this year, we removed right-hand side ads to improve the search experience and make it consistent across mobile, desktop, and tablet. This helped pave the way for the biggest update to our ad creative since we introduced AdWords more than 15 years ago.
Expanded text ads
are optimized for the screen sizes of the most popular smartphones and feature two headlines, each with 30 characters, and one long 80-character description line. That's nearly 50% more ad text for you to highlight your products and services.
                     Standard text ad                                                         Expanded text ad 
Our research shows longer ad headlines are more useful to mobile users because they provide additional information about your business before they click your ad. In fact, here are some early success stories from advertisers who have started using expanded text ads:


"Working closely with our agency Adlucent, Guitar Center was one of the first to adopt expanded text ads. With the additional ad space, we're now able to highlight our promotions and sales while preserving our core brand message — like we did for the 4th of July. Our non-brand campaigns alone have seen more than a 2x increase in CTR." 
— Robert Spears, Digital Marketing Director at Guitar Center

"Expanded text ads represent a tremendous opportunity for L'Oréal and our agency iCrossing. We're now able to showcase the breadth and depth of our beauty products, and build brand love — all from a single ad creative. So far, expanded text ads have helped us deliver a 92% increase in click-through rate for one of our brands, compared to our old text ads." 
— Kirsty Woolley, Multi Channel Acquisition Manager at L'Oréal Luxe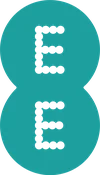 "In such a competitive industry like telecom, it was critical for EE and our agency MEC to implement expanded text ads as quickly as possible. From the start, we utilized the additional ad text to tell a better brand story and provide more information for consumers. By combining our '50% faster network' value proposition with details around EE's competitive pricing and packages, we've been able to increase clickthrough rates by up to 79%." — Sam Richardson, Digital Media Executive, EE

"Kueski jumped at the opportunity to use expanded text ads and immediately implemented a strategy across our best performing campaigns. By highlighting the speed of our service, and safety and security of our platform, we were able to take advantage of the additional ad space and deliver amazing results, including an 18% increase in conversion rate for generic keyword campaigns." 
— Rodolfo Orozco, User Acquisition Manager at Kueski
It's important for advertisers to take advantage of expanded text ads as soon as possible, especially with back to school and the holiday season right around the corner. To help you get started, we've published a best practices guide that walks through tips and tricks for creating and optimizing expanded text ads. Specifically:

Create and test multiple expanded text ads for each ad group, and evaluate performance before pausing or deleting your standard text ads

Remember to include important information about your business and other tried-and-true components from your standard text ads, like price and keyword insertion

Focus on your headlines: they're the most prominent part of your text ad 

AdWords Editor and the AdWords API also support expanded text ads, which means you can create and edit your ads in bulk to help save time. If you use leading 3rd-party tools to manage your ads, DoubleClick Search, Kenshoo, and Marin Software all support expanded text ads as well.


Starting on October 26th, 2016, you'll no longer be able to create or edit standard text ads — meaning you'll only be able to create and edit text ads using the expanded text ads format after this date. Existing standard text ads will continue to serve alongside expanded text ads.


Create responsive ads for display 
In a mobile-first world, display ads need to fit seamlessly within the websites and apps people visit, while delivering a consistent experience across devices. We built
responsive ads
for display to help your ads adapt to the increasingly diverse mix of content types and screen sizes. Provide 25-character and 90-character headlines, a 90-character description, an image, and a URL, and Google designs ads that fit beautifully across more than two million apps and websites on the Google Display Network (GDN). Responsive ads also unlock new native inventory so you can engage consumers with ads that match the look and feel of the website or app they're using.

JustFab.de, a fashion retailer, wanted to reach more shoppers as they browsed content online. JustFab provided headlines featuring its latest promotions, descriptions highlighting popular products like capri pants and strappy sandals, and images of its top selling items — and Google designed ads that fit anywhere on the GDN. As a result, JustFab drove a 56% higher conversion rate and a 55% decrease in CPA.
Set device bid adjustments 
As we re-imagine how ads look in a mobile-first world, it's also important to have more flexible tools that help you optimize device-level performance. New device bid adjustments allow you to maintain the efficiency of managing a consolidated campaign that reaches consumers across devices while giving you more control to set individual bid adjustments for each device type — mobile devices, computers, and tablets. Our updated
best practices guide
can help you evaluate your bidding strategy and set accurate performance targets that reflect the full value of mobile. You can also
join us for a Hangout on Air
at 9am PDT/12pm EDT on August 9th, 2016 for a live Q&A about device bid adjustments with Google product experts.
Register here
. While device bid adjustments enable you to optimize with greater precision, you still need to factor in other signals which impact performance, like location, time of day, and audience. To optimize at scale across this wide range of contextual signals, you should take advantage of automated bidding. Smart Bidding utilizes the power of Google's machine learning to set more informed bids and help you get the most out of your marketing budget. The latest Smart Bidding innovations are available in both
AdWords
and
DoubleClick Search
. In the coming weeks, you'll also be able to set device-specific CPA goals with
Target CPA
Smart Bidding in AdWords.
The way consumers use technology to connect with the world around them has changed. As a result, we've re-designed AdWords, from ad formats to bidding, to help you reach potential customers in more meaningful and relevant ways. We're excited to undertake this journey with you and look forward to hearing your feedback.