New MRC accreditations and partners for Google and YouTube ads measurement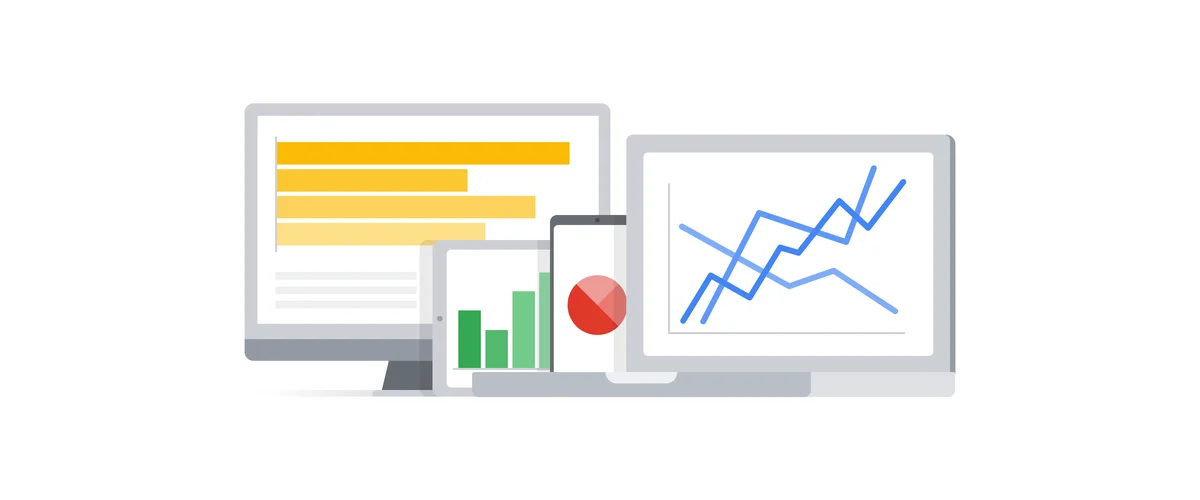 Is my marketing working? It sounds like a simple question, but in today's complex environment, answering it correctly is a challenge. To help advance advertising measurement, we've invested in third-party accreditations through the Media Rating Council (MRC), and partnerships with leading measurement technology providers. Together, these efforts help ensure that the metrics our advertising solutions deliver are trusted, align with industry standards, and can be compared across providers.
Today, we're announcing new MRC accreditations across Google advertising products, including Google Ads, Google Marketing Platform (specifically Display & Video 360 and Campaign Manager), and Google Ad Manager.1
We've also made progress with Google Measurement Partners for viewability, brand safety, and reach reporting on YouTube.
Trusted metrics across Google's advertising solutions

Advertisers consistently tell us that they struggle with comparing media placements to determine where to invest their limited marketing resources. It's a problem that's made even worse when media providers use different definitions of commonly accepted metrics like clicks, impressions, and viewable impressions.
By endorsing the MRC standards and Interactive Advertising Bureau (IAB) guidelines for media measurement, we stand on the side of marketers, who deserve transparency and fairness in their media buys.
Below, you'll see the comprehensive list of MRC accreditations we currently maintain across search, display, and video ads on the web and in apps. Accredited metrics include various aspects of our clicks, served impressions, viewable impressions, and invalid traffic detection and filtration. 
With today's announcements, YouTube video ad impressions and viewability metrics for desktop, mobile web, and mobile in-app are now fully MRC accredited in Google Ads, Display & Video 360, and Campaign Manager. And we've begun the audit process for MRC accreditation of recently added metrics, including brand safety and Unique Reach reporting on YouTube in Google Ads.
"Google has consistently demonstrated a commitment to helping advertisers and publishers achieve transparency and quality in measurement through its work with the MRC. In addition to submitting products for initial consideration for MRC accreditation, Google also has expanded on the scope of what's being submitted for existing accredited products. This progress is emblematic of what we at MRC consider to be our core industry mission: to help lift the bar for quality in measurement consistently upward."
—George Ivie, CEO and Executive Director, Media Rating Council
"Google's efforts to create transparency and choice through MRC accreditation demonstrates their commitment to delivering a better, more responsible advertising ecosystem. The ultimate goal is to ensure transparency at every step in the complex advertising supply chain, and Google's efforts are helping us achieve that objective."
—Bob Liodice, CEO, ANA
More transparent YouTube measurement with trusted partners

To help advertisers measure YouTube media in a verified, privacy-safe way with the measurement solution of their choice, we've also made progress with Google Measurement Partners for viewability, brand safety, and reach reporting.
First, the YouTube data feed for video viewability reporting by third-parties is currently under audit by the MRC. Our ultimate goal is to achieve MRC accreditation for our integrations with DoubleVerify and Integral Ad Science (IAS), so advertisers can be confident that YouTube metrics have been third-party verified, no matter where they choose to measure.
In addition, brand safety verification on YouTube by both DoubleVerify and IAS is now in expanded beta. In beta tests with DoubleVerify and IAS, we're seeing 99 percent success rates on brand safety across both auction and reserve, including Google Preferred.2
We're also expanding our partnerships for reach measurement, which now include Nielsen, comScore, Kantar, and soon, Meetrics. This month, YouTube's integration with Nielsen for mobile in-app measurement has expanded to Australia and Italy. This is in addition to the U.S., Canada, Japan, U.K., Germany, and France which are already available.
To know if their marketing is working, advertisers need access to accurate, timely metrics they can trust, regardless of which measurement provider they choose. Looking to the future, we'll continue investing in measurement solutions and partnerships that help advertisers understand and compare the impact of their investments using commonly accepted metrics and standards.
---
1. New MRC accreditations achieved since our blog post in February 2017 include:
Google Ads:

Served Ad Impressions for video on desktop, mobile web and mobile in-app

Viewable Ad Impressions for video on desktop, mobile web and mobile in-app

Sophisticated Invalid Traffic Detection & Filtration for Clicks for search and display on desktop, mobile web and mobile in-app, and Viewable Ad Impressions for video on desktop, mobile web and mobile in-app

Google Marketing Platform:

Display & Video 360:

Clicks for display and video on desktop, mobile web and mobile in-app

Served Ad Impressions for display and video on desktop, mobile web and mobile in-app

Viewable Ad Impressions for display and video on desktop, mobile web and mobile in-app

Campaign Manager:

Clicks for display and video on desktop, mobile web and mobile in-app

Served Ad Impressions for display on mobile web and mobile in-app

Viewable Ad Impressions for display on desktop, mobile web and mobile in-app

Sophisticated Invalid Traffic Detection & Filtration for Served Ad Impressions and Viewable Ad Impressions for display and video on desktop and mobile web

Google Ad Manager:

Served Ad Impressions for display on mobile web and mobile in-app, and for video on mobile in-app

Viewable Ad Impressions for display on mobile web and mobile in-app, and for video on desktop, mobile web and mobile in-app
2.  DoubleVerify and IAS Testing, Global, June 2018