Conversion modeling through Consent Mode in Google Ads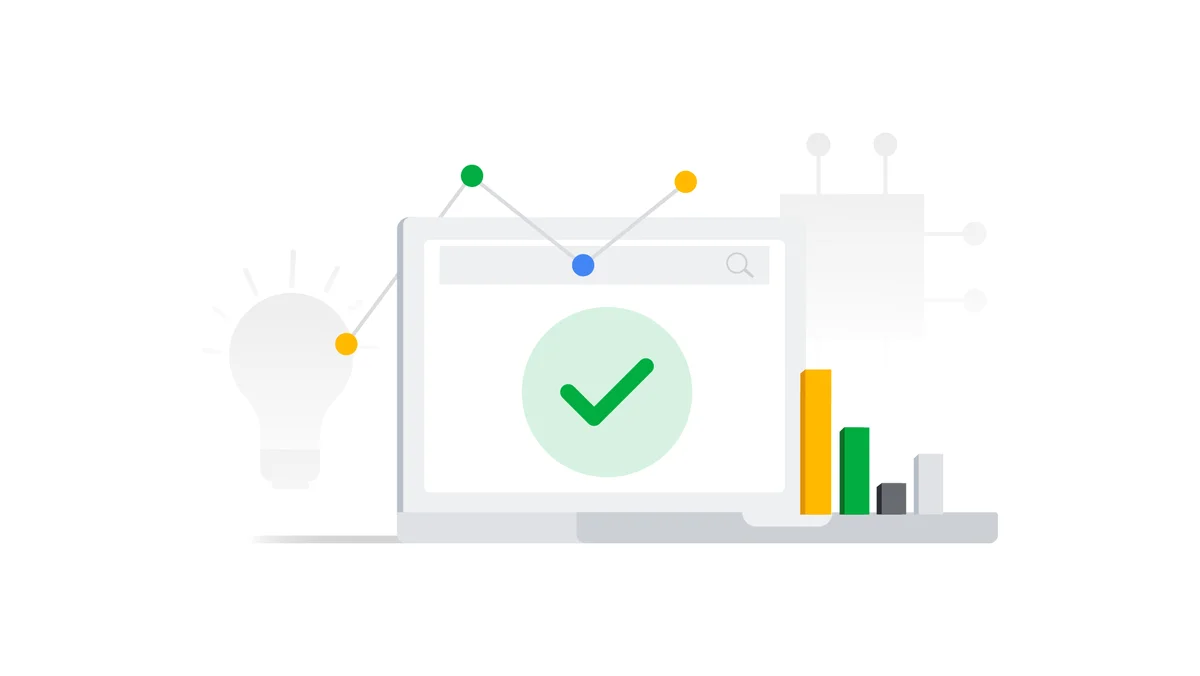 Last year, we introduced Consent Mode, a beta feature to help advertisers operating in the European Economic Area and the United Kingdom take a privacy-first approach to digital marketing. When a user doesn't consent to ads cookies or analytics cookies, Consent Mode automatically adjusts the relevant Google tags' behavior to not read or write cookies for advertising or analytics purposes. This enables advertisers to respect user choice while helping them still capture some campaign insights.
Without cookies, advertisers experience a gap in their measurement and lose visibility into user paths on their site. They are no longer able to directly tie users' ad interactions to conversions, whether the users are repeat visitors or whether those users have arrived from paid or organic traffic sources. To help close this gap, we're introducing conversion modeling through Consent Mode. This will help marketers preserve online measurement capabilities, using a privacy-first approach.
Now, Consent Mode will enable conversion modeling to recover the attribution between ad-click events and conversions measured in Google Ads. Early results from Google Ads have shown that, on average, conversion modeling through Consent Mode recovers more than 70% of ad-click-to-conversion journeys lost due to user cookie consent choices. Results for each advertiser may vary widely, depending primarily on user cookie consent rates and the advertiser's Consent Mode setup.
How modeling fills in measurement gaps
Conversion modeling can help fill in blanks in media measurement at times when it's not possible to observe the path between ad interactions and conversions. Conversion modeling through Consent Mode specifically addresses gaps in observable data from regulations on cookie consent in various regions. Conversion modeling uses machine learning to analyze observable data and historical trends, in order to quantify the relationship between consented and unconsented users. Then, using observable user journeys where users have consented to cookie usage, our models will fill in missing attribution paths. This creates a more complete and accurate view of advertising spend and outcomes — all while respecting user consent choices. Conversion modeling also upholds privacy by not identifying individual users, unlike tactics like fingerprinting which Google has a strict policy against.
Using modeling to probabilistically recover linkages between ad interactions and conversions that would otherwise go unattributed means more conversion insights for optimizing campaign bidding and understanding what's driving sales. It's important for any modeling approach to account for the fact that people who consent to cookies are likely to convert at a different rate than those who don't.
Holistic measurement for your Google Ads campaigns
It's important for advertisers to have accurate reporting so they can make their marketing investments go further. Advertisers using Consent Mode will now see their reports in Google Ads updated: for Search, Shopping, Display, and Video campaigns, the "Conversions," "All conversions" and "Conversion value" columns will now include modeled conversions for consent gaps. All other Google Ads campaign performance reports that use conversion data will also reflect the impact from adding in modeled conversions.
Modeled conversions through Consent Mode will be integrated directly in your Google Ads campaign reports with the same granularity as observed conversions. This data then makes its way into Google's bidding tools so that you can be confident your campaigns will be optimized based on a full view of your results.
For advertisers who want to optimize their campaigns based on return on ad spend or cost-per-acquisition, they can use Target Return on Ad Spend (tROAS) or Target Cost Per Acquisition (tCPA) Smart Bidding strategies with Consent Mode. If you had previously adjusted targets to account for cookie consent changes, you can now go back to setting targets in line with your ROI goals. Note that you're likely to see gradual improvements in reported performance as we recover lost conversions through modeling.

For advertisers who want to maintain their campaign spend, conversion modeling through Consent Mode also works with the Maximize conversions or Maximize conversion value Smart Bidding strategies in Google Ads. We recommend you make sure that the budget you've decided on is well-aligned with your spend goals.
If you're an advertiser operating in the European Economic Area or the United Kingdom, have implemented Consent Mode and are using Google Ads conversion tracking, conversion modeling from Consent Mode is available for you today.
And if you aren't using Consent Mode yet, you have two options to get started. You can implement it yourself on your website by following our instructions. Or if you need some extra help, we've partnered closely with several Consent Management Platforms, a few of which already take care of critical implementation steps on behalf of advertisers.
We are continuously adding new privacy-forward techniques to help our machine learning solutions better understand the aggregate behavior of non-consenting users, and offer actionable insights in reporting for deeper clarity on your marketing spend. We'll be bringing conversion modeling through Consent Mode to other Google advertising products, like Campaign Manager 360, Display & Video 360 and Search Ads 360 later this year.